Start of main content
Developing an eco-system for supply chain success
Published: Wed 23 Oct 2019
What is supply chain?
In the realm of manufacturing, supply chain is the process of the flow of goods from the upper echelons of value creation to the end customer consumption.
No longer limited to pure linear connections, supply chains today, are highly sophisticated, complex multi-layered and interconnected distribution systems, enabling companies and countries to balance supply and demand and trade more efficiently.
This IET Sector Insight considers the case for the creation of a supply chain ecosystem and the many opportunities and challenges faced in an increasingly uncertain world.
Described as "utterly fascinating, dynamic and exciting", supply chains are still misunderstood. They remain an essential contributor to the future success of manufacturing operations and the prosperity, resilience and sustainability of the global economy.
The report, written for supply chain champions, practitioners and students explores:
the vital role which engineering plays in enabling the supply chain eco-system to absorb, react to and mitigate disruption by constantly adapting, learning and evolving
how the sharing of assets and capabilities across the supply chain ecosystem may help to enable the greater flexibility in the future, and
how the adoption of digital technologies such as Blockchain within some supply chains and manufacturing industries have become enablers with engineers at the heart of the ecosystem, delivering supply chain success.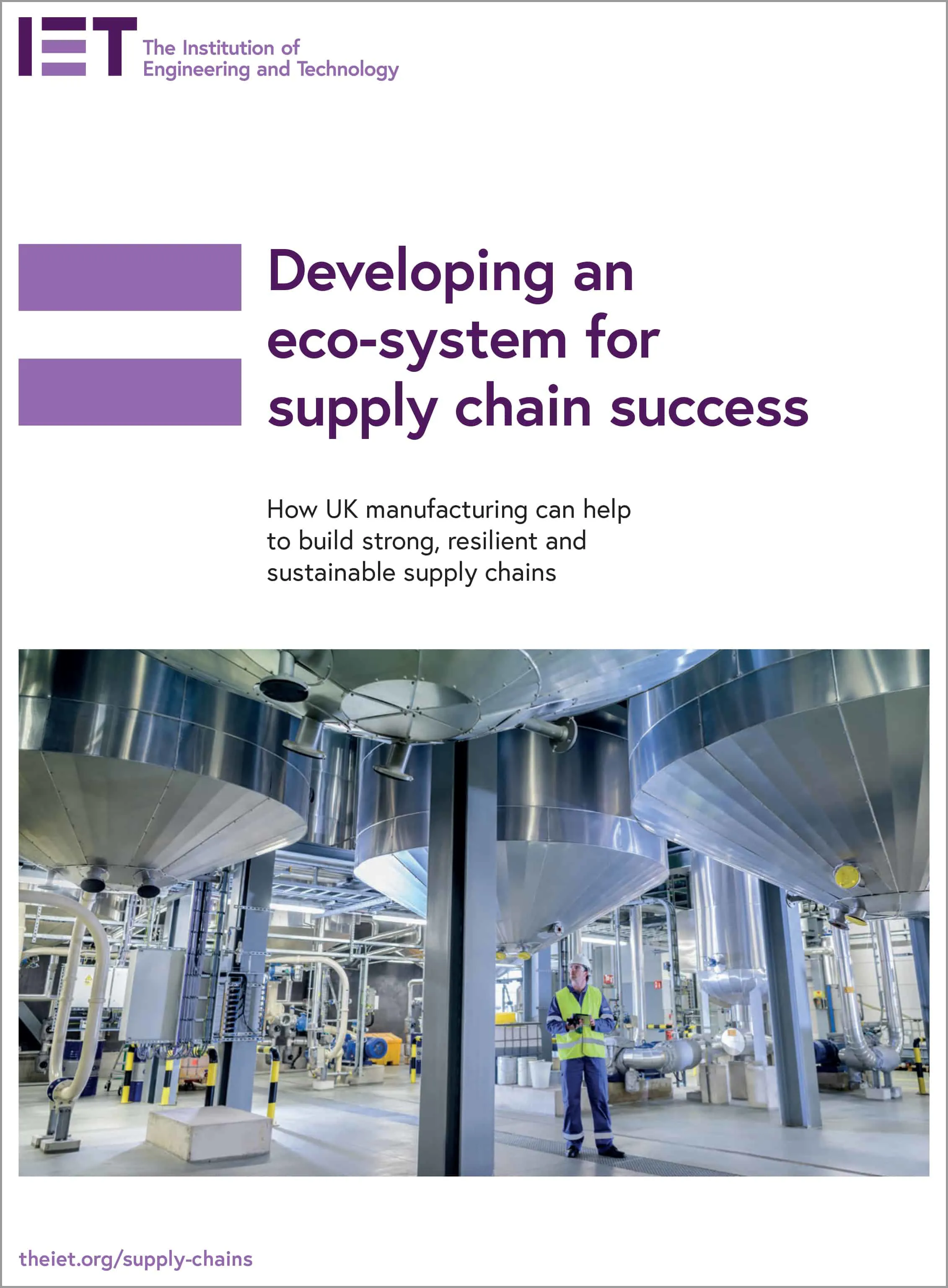 In Conversation with John Patsavellas on supply chain ecosystems
<!—Lead forensics script -->