Webinar recap: Horizontal Innovation™ - taking tech from one sector to another
Published: Fri 25 Jun 2021
But what exactly is Horizontal Innovation™ and why is it so important to engineers now?
Horizontal Innovation™ is about taking existing knowledge and technology, which has been created within or for a specific sector such as Formula 1 and using that same knowledge and technology to provide the solution to a problem in a completely different sector. for example, in the NHS.
You may know it as technology transfer, but we call it Horizontal Innovation™ simply to draw attention to it at a time when the world, right now, has more questions than answers.
It's not rocket science (well, it could be) or about creating brand new technologies.
It's about harnessing the power of the technology and knowledge we as engineers already have at our disposal.
As we say, some of our greatest challenges may already have an answer, provided we work together, pool our knowledge, and apply some lateral thinking.
We as the IET champion Horizontal Innovation™ and feel passionately that its wider adoption across industry can deliver huge benefits to society.
On 10 June 2021, we hosted a webinar that provided practical hints and tips to engineers and technologists on how to implement Horizontal Innovation™ within their work.
The session brought together Horizontal Innovation™ practitioners from industry, highlighting their own experiences and showcasing some outstanding practical examples of Horizontal Innovation™ in action.
We urge you to register to watch the full recording to hear and learn more about the power of Horizontal Innovation™ and how it could help you in your work.
Event Recap
Jeremy Hadall hosted the webinar and began by defining Horizontal InnovationTM as being the effective transfer of knowledge and technology from one sector to another. Essentially, it's about using existing technologies and processes which already exist to solve problems and create new value. The IET, with its broadly-based membership across industry, is keen to inspire and inform engineers to create cross-sector collaborations and play an active part in meeting some of society's greatest challenges such as climate change and an ageing population.   
In this webinar, we set out why there is a significant opportunity for an increased and improved approach to Horizontal Innovation™ and how to go about it.
David Seward introduced 3P Innovation, an employee owned, UK custom automation SME company specialising in pharmaceutical and medical technology sectors. He identified the quality of 3P's engineering team, developed over many years, as reason for the company's success, winning two successive Queen's Awards for Industry. Quoted on 154 patent applications by his clients and the inventor of numerous innovations, most notably the creation of the pyramid tea bag, he had embraced and practised Horizontal Innovation™ over many years. David shared a recent example of 3P's Horizontal InnovationTM work, using pressure release valve technology found in every day ketchup and mayonnaise bottles to provide the solution to cutting the rate of hospital patient urinary tract infections by 50%. This pioneering application, the winner of an IET and MTC award for Horizontal Innovation™ is currently undergoing clinical trials. To close, David provides some vital tips on how to drive Horizontal Innovation™ in your organisation.
Stewart Lowth discussed Metlase, an 'engineering first' business that makes tools to solve complex manufacturing challenges. The company is a joint venture established by Rolls Royce and Unipart to drive Horizontal Innovation™ by taking unique aerospace technology and applying it to solve problems encountered in other sectors. He shared a case study on MetLase's role in the Ventilator Challenge UK's achievement delivering 13,500 ventilators for the NHS during the Covid-19 pandemic. MetLase assisted Cambridge Consultants, Meggitt and Smiths to deliver their ventilator solutions. These presented significant challenges which MetLase was well placed to overcome. First and foremost, the issue of supply chain to provide the type and volume of parts required. MetLase called in colleagues from Unipart to help source the parts required, scouring the market for alternate components such as parts from high-altitude respirators for fighter pilots. Similarly, the power of collaboration enabled MetLase to overcome many other challenges including domain knowledge, software integrity and compliance issues using its network of industry contacts. In this webinar, Stewart also sets out how MetLase also developed its own ventilator product.
Matthew Burke highlighted the Horizontal Innovation™ work of Williams Advanced Engineering (WAE) and its successful commercialisation of its Formula 1 expertise to provide solutions for a wide range of industries. These included technologies to create a safety cell cockpit for racing cars being applied to the challenge of creating a safe, secure, and compliant environment for critically ill new-born babies when being transported by road or air ambulances. In partnership with Advanced Healthcare Technologies Ltd, WAE had created the Babypod, a lightweight composite monocot infant carrier. This product has been fully commercialised and is now being widely used by healthcare organisations including Great Ormond Street Hospital. Working with Aerofoil Engineering Ltd, another collaboration had enabled annual energy bill savings of £150m and a reduction of 225,000 tonnes of CO2 emissions for UK supermarket thanks to the novel application of F1 aerofoil technology to instore refrigerators. In partnership with private equity investment managers, the Foresight Group, WAE had set up a fund to support early stage, tech start-ups raising some £60m, £40m of which had been invested in 24 companies. In this webinar, Matt shares some advice for those start-ups seeking investment to commercialise their ideas and inventions.
Lastly Philippa Ryan provided an overview of the help, support and funding which is available to support businesses when seeking, developing, or applying technologies. The UKRI research councils provide a wealth of information on what's available across industry sectors and varying types of innovation including Horizontal Innovation™. Innovate UK, the UK's publicly funded innovation agency, connects businesses to experts who can help them. It provides funding, grants, and contracts to enable research collaborations in all sectors, value chains and UK regions and provides one-to-one support and advice, on a regional basis. Innovate UK Edge delivers innovation and growth support particularly for SMEs looking to scale, protect and harness IP, improve innovation management, and connect to the global innovation ecosystem. She shared other sources of help and expertise such as the Catapult Network and the seven centres of the High Value Manufacturing Catapult (HVMC). The Knowledge Transfer Network (KTN) champions a wide range of industry sector expertise from agri-food to space, biotechnology to sensors. A network of communities (see KTN-innovation eXchange) including the Made Smarter initiative help UK manufacturers succeed and compete through the application of digital technologies to help drive their processes, productivity, and profits. In this webinar, Philippa provides details of where to go for advice on funding, grants and who to talk to.
Their presentations were followed by a Q&A session where audiences raised questions to the panellists. Questions included benefits of Horizontal Innovation™ in automotive supply chains, the importance of including end customer inputs and much more.
Philippa Ryan
Knowledge Transfer Advisor, The KTN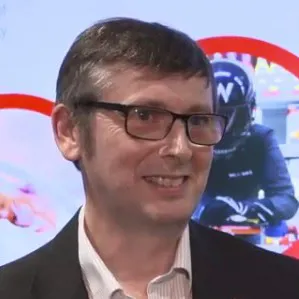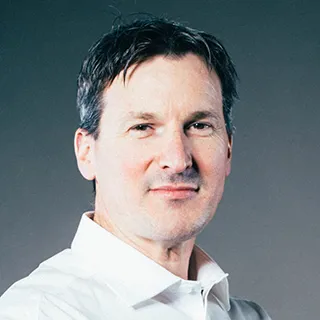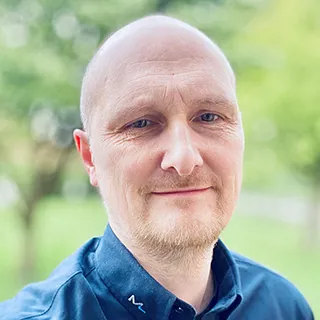 Stewart Lowth
Chartered Mechanical Engineer and the Product Development
and Innovation Manager, MetLase

<!—Lead forensics script -->