Pioneer SMEs seek competitive edge through Made Smarter initiative
Published: Mon 15 Jul 2019
Made Smarter, which is working with SMEs to tackle barriers to Industrial Digital Technology adoption, encourages manufacturers to invest in smarter working to help re-energise the UK's manufacturing base and transform the supply chain. Through engagement with over 3,000 manufacturing SMEs, the Pilot will benefit the North West economy with an additional £115m of GVA.
Made Smarter offers access to fully funded, impartial, specialist advice which helps SMEs to understand the benefits of Industry 4.0 technologies and the growth they can bring. There are also match-funding grants available to support firms ready to invest in new solutions. Other support includes access to students to help with the identification of potential solutions and technology implementation and to support the upskilling of existing employees, while the Made Smarter Pilot Leadership programme delivered by Lancaster University Management School will equip business leaders to drive the change, with confidence.
Six months after Made Smarter was officially launched, the first cohort of SMEs to secure Made Smarter investments have been announced. The nine businesses include an engineering firm which produces components for the nuclear and aerospace sectors, a company developing life-changing implants for companion pets, and a food manufacturer that supplies meals to schools and nurseries.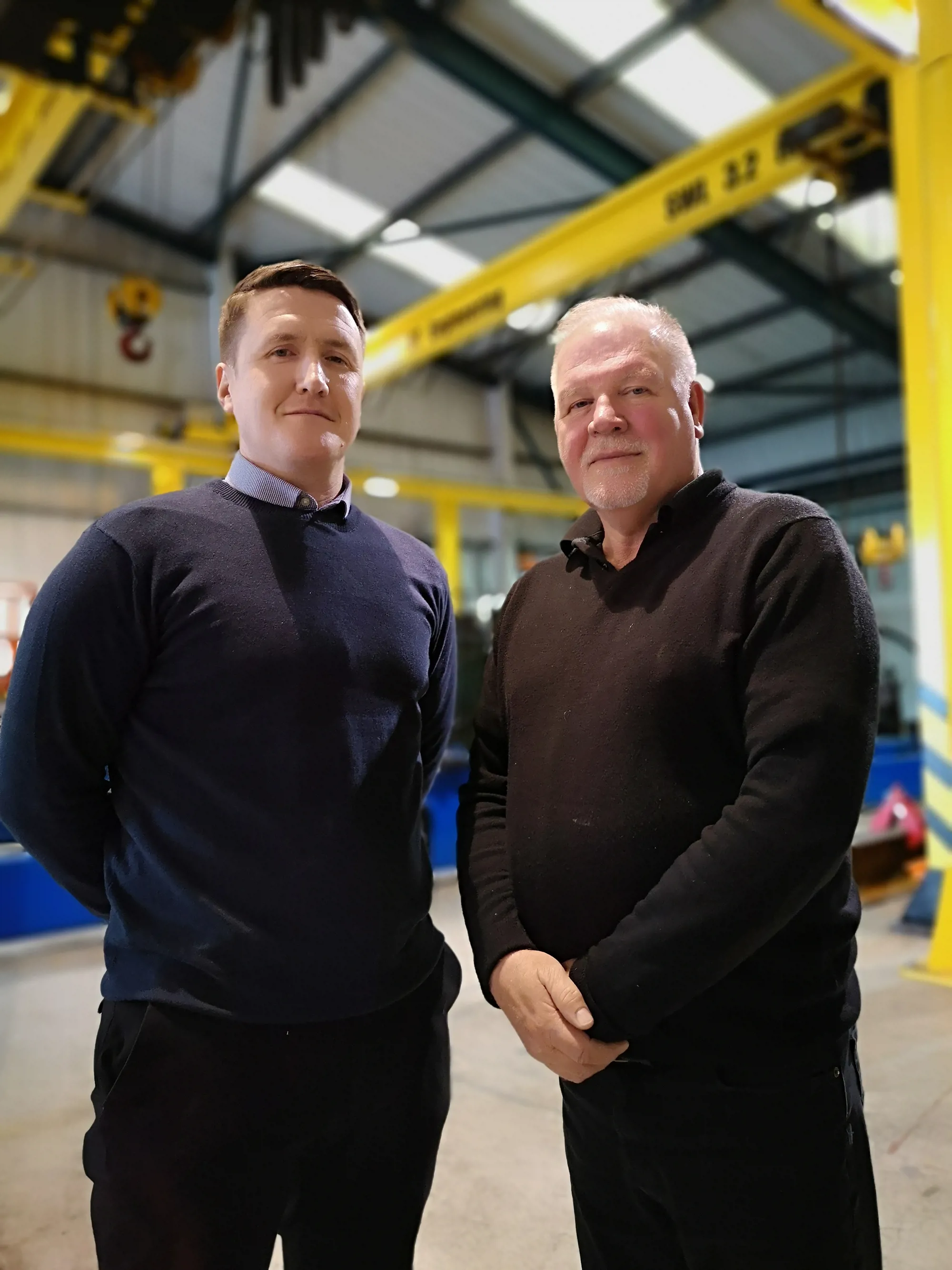 The companies are: Abbey Group (Knowsley); Applied Nutrition (Liverpool); DT Engineering North West (Widnes); EnviroSystems (Preston); Fusion Implants (Liverpool); Graham Engineering (Nelson); Mackinnon and Saunders (Altrincham); T&R Precision Engineering (Colne); and The Nursery Kitchen (Birkenhead).

DT Engineering has developed expertise in crane and lifting equipment, steel fabrication, mechanical engineering, welding, hydraulics and electrics, and boasts leading clients in the automotive and maritime sectors.

But despite its success, DT Engineering has recognised that to grow, it needed to diversify and embrace industrial digital technologies.

This is especially true where the safe operation of heavy plant equipment is concerned, as current systems can't always prevent the abuse of procedures which allow the unauthorised operation of potentially dangerous equipment.

By introducing IIoT, data acquisition, analytics and cloud technologies, DT Engineering is now developing a smart access system specifically for crane and industrial machinery.

This will allow security levels with multiple access layers, which will effectively prevent the machinery from operating until a correct RFID or Biometric match has been made.

The system records all human interaction, and further prompts management when a user requires refresher training or recertification in their competence to operate specific machinery.

Although at the prototype stage, DT Engineering anticipates that the system can be productised and sold into global markets. As a result, the firm believes it could see an almost 50% increase in staff over the next three years and a sharp rise in revenues.

"The success of this project will completely transform our business," says DT Engineering's Managing Director, Tom Coyle. "It'll allow us to grow and become far more profitable, as we anticipate the integration of digital technologies and systems to complement our current core business."

Already working with the Manufacturing Technology Centre (MTC), part of the High-Value Manufacturing Catapult and supported by Innovate UK, the UK's innovation agency, the match-funded investment from Made Smarter will enable DT to evolve the prototype and take the next step on its digitalisation journey.

That's exactly the kind of enabling role and positive impact Made Smarter is designed to have, and the programme has a target to engage with over 3,000 manufacturing SMEs over the next three years.

The insights from the North West pilot are feeding into the Made Smarter Commission, a joint public and private sector body which is looking to roll the initiative out across the UK.

Find out more at Made Smarter

The Institution of Engineering and Technology, a contributor to the Made Smarter Review (published in Autumn 2017), firmly supports the Made Smarter North West pilot and wishes to see its roll-out across the country as a priority for the UK Government's on-going Spending Review.

If you are involved in UK manufacturing and or interested to know more about the work of the IET's Design and Production Sector and its Manufacturing Policy Panel please contact us as sep@theiet.org                       

<!—Lead forensics script -->