Manufacturing a digital future
We all take digital technologies for granted in our daily lives. Our ever-present devices give us instant access to crucial information and the ability to make and influence decisions in real-time. But in the parallel world of manufacturing, relatively few companies stand out as digital natives.
Over three-quarters of respondents in The Manufacturer's 2019 Annual Manufacturing Report said they have no plans or have progressed only partially with digital adoption. Few doubt that digital is the future of manufacturing, boosting productivity throughout the supply chain and creating new relationships with customers.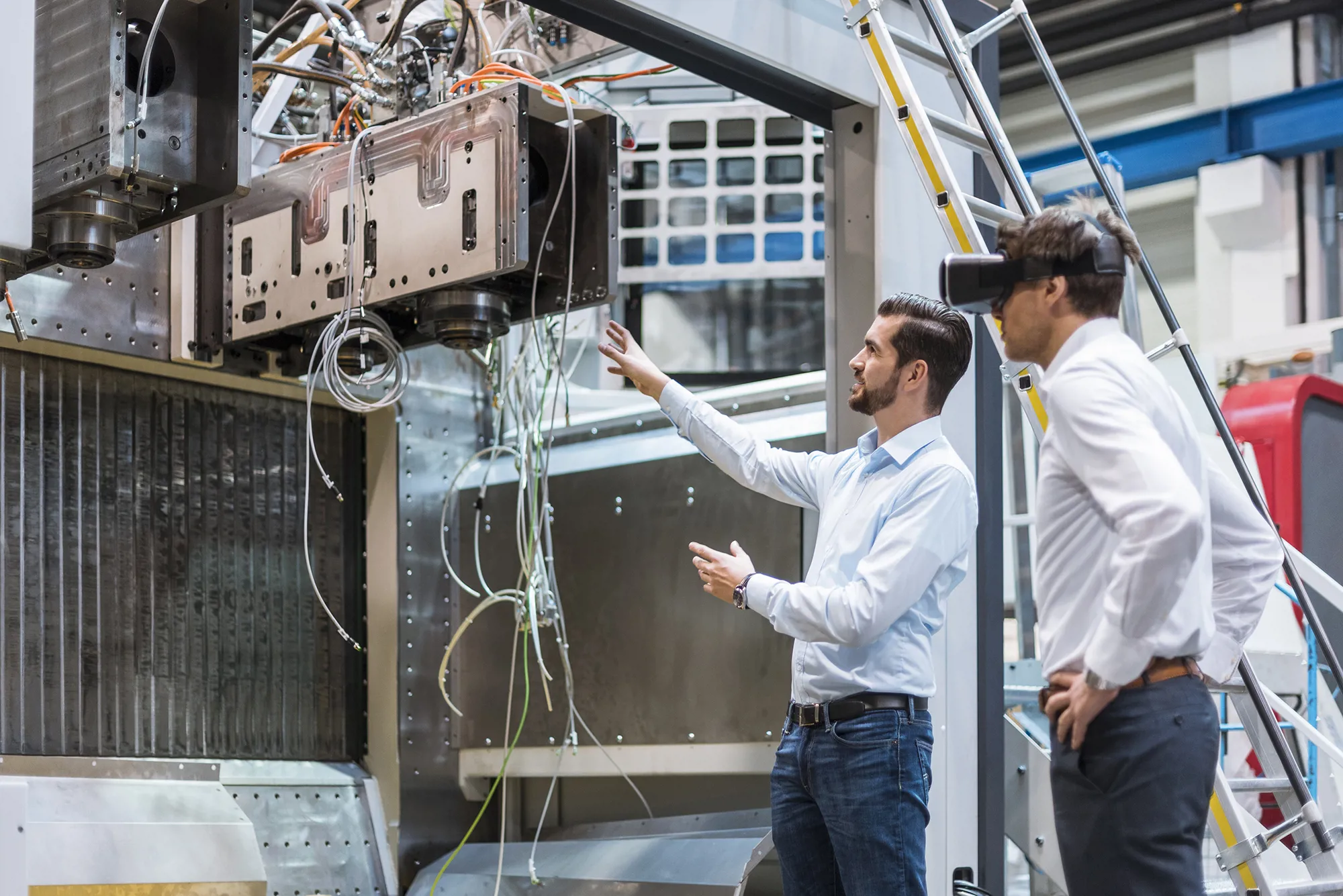 How can the hundreds of thousands of UK manufacturers, who say they are more concerned with business-as-usual and cashflow in uncertain economic times, make the most of their digital potential?
In short, we need to turn to the real digital natives – the people in our own industrial networks of peers, suppliers, customers and co-workers.
My three tips for manufacturing a digital future are:
Envision; Engage; Empower
Envision your digital future by getting your people to look at your business through digital eyes. Help is available from trusted resources to structure the search.

The free online Digital Readiness Level™ Tool (or DRL Tool) is fully secure and backed as a not-for-profit community interest company by the major public-funded agencies in the digital manufacturing space.

The DRL Tool gives you the most detailed cross-business view of your digital maturity and potential for improvement across all operational and external aspects. Working in harmony with the DRL Tool, the Knowledge Transfer Network's 4Manufacturing service allows you to deepen your application.

Made Smarter has adopted both resources as part of its assessment process. Start by getting as many of your team and unit leaders as possible to complete the DRL Tool questionnaire and be inspired by how much you could transform your business with the right digital technologies.

Engage to collaborate on a digital breakthrough with your workforce, suppliers and key customers. They are the ones who know your business and markets and have the most to gain from working smarter. Get specialist technical support from trusted government-backed resources at the Digital and High-Value Manufacturing Catapults.

Organise collaborative workshops to build an understanding of how and where digital can add value to your business, develop your digital roadmap and get buy-in for a strong business case for digital transformation.

Empower your people, as a digital innovation strategy is nothing without action, and this comes first and foremost from an engaged workforce and cooperative partners. Allow your digital natives to crossover their skills into the workplace. Invest in time and capability development organically and let the business learn from failures as well as successes.

And of course, UK-based SMEs should take full advantage of state grant-funded support. Made Smarter is now backing its first projects in the North West.

Numerous Local Enterprise Partnerships (LEPs) and other regional programmes are supporting digital manufacturing development projects. Innovate UK REACH funding is available for projects through the Manufacturing Technology Centre, the Advanced Manufacturing Research Centre and other Catapults.

Digital is not just for deep-pocketed multinationals. Call on the digital natives in your workforce, suppliers and customers. Work with them to envision a digital future, engage with them to collaborate on a digital breakthrough, and empower your people to innovate with digital. Get on and manufacture your digital future.

Dr Steven Barr is an engineer and specialist in collaborative business strategies for digital transformation, and author of PAS1040 the British Standard in Digital Readiness to be published later in 2019. He is a director of EDGE Digital Manufacturing and a member of the Board of DRL-Tool.org.

This article is a personal view from Dr Barr and does not represent the official policy of the Institution of Engineering and Technology nor its Manufacturing Policy Panel. Its purpose here is simply to present ideas for manufacturing engineers and engineering businesses to consider when contemplating or evaluating adoption and possible investment in digital technologies within their manufacturing operations.

<!—Lead forensics script -->