Start of main content
Made Smarter celebrates first class finish for Leadership Programme
Published: Mon 17 Feb 2020
The Made Smarter Leadership Development Programme is enabling business leaders in the North West to not just implement technology effectively but reap all its rewards by ensuring stakeholders become fully involved too.
I've seen first-hand how these leaders have benefitted, along with the achievements of their businesses and the impact they've made on the wider environment.
I've seen so many business leaders overcome their own barriers to digital tool adoption, something which has been really encouraging and inspiring to watch.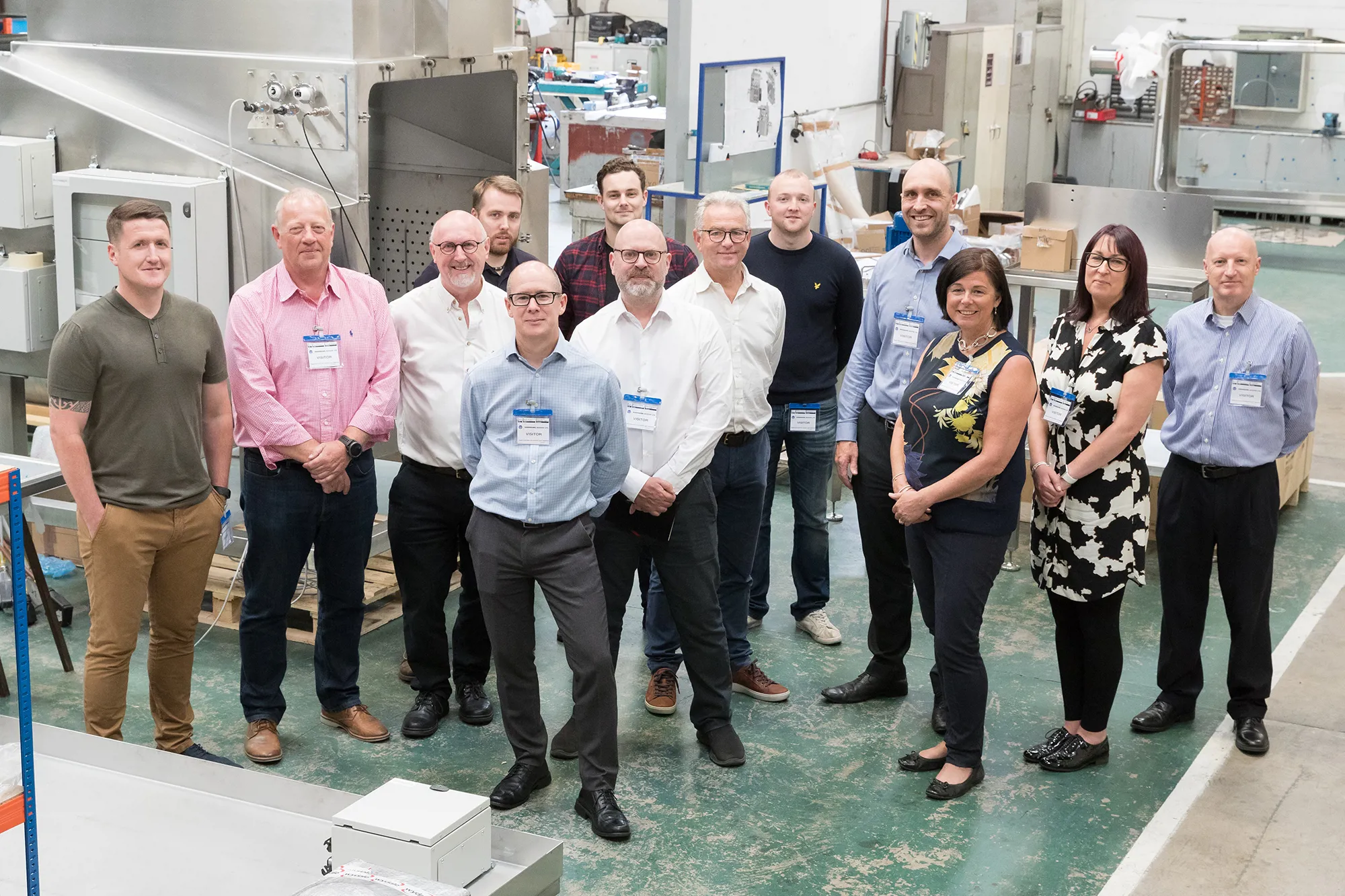 I wanted to take this opportunity to explore the advantages of the programme and what its first cohort has gained, and the reasons for a strong focus on responsibility when it comes to leveraging technology.
The programme's mission
At the end of the eight-month programme, delegates get a greater sense of the relationship between digitalisation and responsible leadership. As we're in the middle of the Fourth Industrial Revolution, there's never been a more important time to recognise this.
The programme has been designed to show leaders the wider role they play in their business, as well as which processes to digitalise – including those related to suppliers and customers, and those that improve the working environment for employees.
Through a mix of workshops, forum discussions, one-to-one meetings and site visits, leaders discover the ways in which technology can be used to boost productivity, minimise waste and maximise value, and how to do so responsibly.
The benefits
This most recent cohort of leaders has uncovered new-found confidence in their abilities. They've gained an appreciation and understanding of what they're doing well, along with confirmation that they're on the right track from the guidance of leading digitalisation experts.
But leaders are also able to learn from their peer network on the programme too. These like-minded individuals offer a different perspective on what their business does, and how their processes can be improved using technology.
The programme encourages leaders to take a holistic view of their enterprise and its responsibilities within the community, including on a grander scale with issues like climate change. Technology has the power to reduce a business' environmental impact, which ultimately results in further benefits in the form of improved efficiency and enhanced reputation.
The key learnings
We've discovered that leaders gain more than just confidence and oversight though. Thanks to the programme, they have greater capabilities and have enabled distributed leadership, enabling them to feed this through to productivity enhancements, better customer relationships, and ultimately greater customer value and profitability.
The leaders can also be more strategic in their decision making, employing various measures to improve and strengthen their business whilst digital adoption is happening simultaneously. 
In the last session, for example, we discussed corporate digital responsibility – using technology in a way that has a positive impact on society alongside enriching employees' daily activities and engagement. We applied this ethical perspective to one leader's business to allow for more consideration of the customer. This helped create a more vibrant atmosphere – taking away the many mundane tasks which lead to quality problems.
The responsible lens
Leaders have been able to see their SME through a different lens – going against the standard approach to business. It takes the focus away from just making profits and simply seeing employees as 'widgets', and towards considering how the business can maximise value for all stakeholders: owners, employees, customers, suppliers, and often the local community and broader environment.

For so long, there has been a disparity between the goals of the business and its broader stakeholder responsibilities. The new view is strategic and integrated, utilising tools to enhance quality and the service or product that customers receive.

Through the Made Smarter Leadership Programme, business owners will be able to pursue responsible leadership and grow their organisation through technology – becoming a beacon for accountable, productive and profitable organisations.

One of those completing the programme is Alan Ryan, Managing Director of Technoprint.

"Seeing what you can achieve through digitalisation is mind-blowing and exactly what we want to aim towards. I've been really impressed with the emphasis on the role of people in this journey, which is important. The most significant attribute that I am finding is how powerful it is to have a group of other manufacturers all at the start of their journeys, working together. It has been very inspiring."

A second in-take of North West business leaders have now started their studies.

<!—Lead forensics script -->