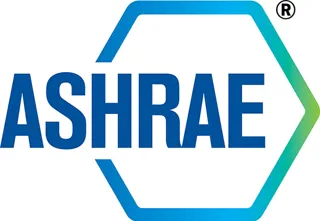 The 1970s-era building was selected from existing building stock with the aim of retrofitting it into a modern, high-performance building. It will provide a technologically updated, cutting-edge workspace for ASHRAE members, staff and the public, according to the organisation, whose mission is to advance human wellbeing through sustainable technology for the built environment.
The goals of the project are:
To upgrade an existing building to operate at a higher sustainability level - anticipating net-zero operation - which may be substantiated through available certification programs such as LEED, Green Globes, WELL Building or Living Building Challenge. For this effort, ASHRAE will work to reduce energy consumption to a level below 22 kbtu/sq.ft./year, with a limit of maximum daytime plug load to 0.5 W/sq.ft.
To exceed ASHRAE standards where possible and economically justifiable, by including ASHRAE Standards 90.1-2016, 62.1-2016, and 55-2017.
To be a model for reducing the carbon and environmental impacts of business operations in a cost-effective and replicable way.
"We believe that renovating existing buildings represents the single best opportunity for making a significant impact on sustainability, resiliency and energy efficiency," said 2018-2019 ASHRAE President Sheila J. Hayter. "Reuse of existing buildings and the embodied carbon in those structures is the ultimate form of sustainability. Our challenge is to undertake a retrofit process that will address the uniqueness of this building and to do so cost-effectively. This is a significant milestone for our society."
The renovation project will be overseen by a committee of ASHRAE volunteers. In addition, a subcommittee of volunteers will advise on systems and technical components.
ASHRAE will move from its current building by October 2020.