Start of main content
Net zero energy retrofit in action – with Hagop Heath-Matossian
Published: Fri 6 Aug 2021
In 2020 Energiesprong UK hosted a design competition with the aim to develop new approaches for high performance, scalable and cost-effective net zero retrofit solutions.
The solutions needed to be scalable, standardised, cost-cutting, tenant and leaseholder-friendly, and guarantee a long-term net zero standard.
One of the winning teams were BowTieSprong who had a net zero energy concept design for low rise flats.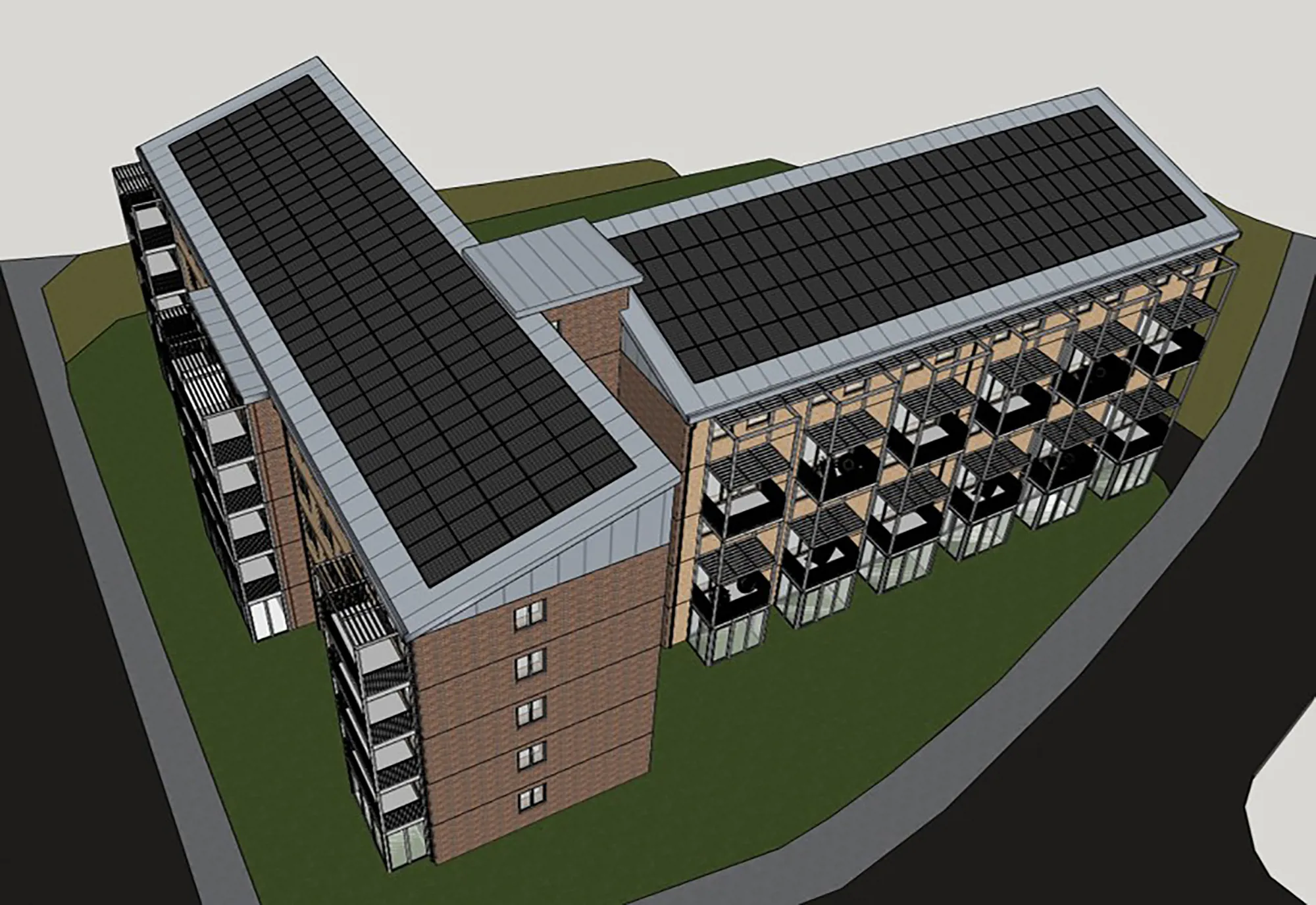 In March 2020 at Futurebuild, we spoke with Hagop Heath-Matossian, Innovation Director, about the concept, challenges, and next steps.

Now, a year later, we spoke with Hagop again to find out what has happened since. He shared latest updates on the project, refined designs, new challenges and more.

Hagop and his team focused on a deep retrofit solution for Treadgold House in Lancaster West Estate, London.

The focus of this refurbishment and design was to bring Treadgold house to net zero carbon and to do it in the most fire safe possible way, considering the Grenfell tragedy.

Currently, the very dated 60's block has chimneys for coal fires and requires attention.

The idea includes removing the existing balconies which constitutes an extreme thermal bridge and fitting external wall panels that are insulated steel frame going around the entire building.

New free-standing offsite manufactured balconies that are double the size of the previous balconies as well as a new roof is also part of the plan. 

Rick Hartwig, our Built Environment Lead, hosted the conversation and asked about the stage of the project as well new forms of technology and innovative thinking that has been applied such as the use virtual reality and mixed reality.

The main purpose of the project is to help improve the life of the residents. For that reason, resident engagement has always been a key aspect of the concept. Learning about the concerns and hopes of current residents has helped shape the solutions that were proposed.

Watch the interview to learn about Passivhaus, what residents' priorities are, retrofit costs and more.

<!—Lead forensics script -->