Start of main content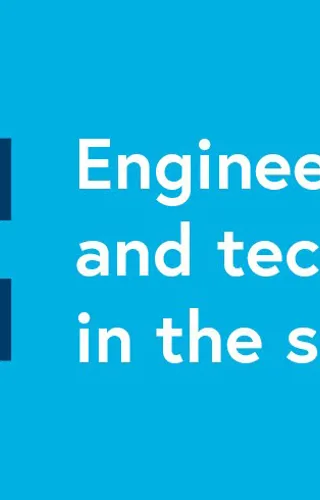 All EngTalks are free to attend so please find out more and come along.
Upcoming EngTalks
Check back soon for more dates.
A day in the life of a smart city
With the recent COP26 held in Glasgow, sustainability and climate adaption are on everyone's minds. The main outcome of this has been an agreement to strengthen 2030 targets by the end of 2022.
On 21 February 2022, the Turing Talk discussed the role of the Internet of Things, specifically sensor-based technologies, in both providing data to better understand resource usage for optimization and reduction, as well as providing ground truths to track those targets are being met.
The Turing Talk was hosted by Mark Birkin, Programme Director for Urban Analytics - Alan Turing Institute with an Insight Talk from Eneni Bambara-Abban, Robotics Engineer and STEM Communicator.  Prof. Julie A. McCann, Professor of Computer Systems, Imperial College London, delivered the lecture that explored potential solutions and illustrated where the technologies are heading with a future look.
Would you like to support EngTalks?
Place your organisation at the forefront of the industry. Sponsoring an EngTalk demonstrates your organisation is serious about promoting the future or engineering, excellence in innovation and technology. 
Get in touch
Want to find out more about the EngTalks series of events?  Are you a school teacher and would like some financial assistance to bring along a class of students? We would be delighted to hear from you.
A day in the life of a smart city
The new era of space architecture
150 years of difference makers
Decoding the cybercriminal mind-set
Why we need to train unbiased AI
AI and human digitisation
RAF: engineering the next 100 years
Sounding out wearable and audio data for health diagnostics
Why haven't we cured cancer yet?
People-centric infrastructure
Digital twins: the next phase of the AI revolution?
A new future for engineers
Sustainability and climate change
Geoengineering: in case of emergency, break glass
Ocean and climate: tackling the challenge
Why the deep ocean matters
The autonomous electric revolution
<!—Lead forensics script -->