Our partners for the current challenge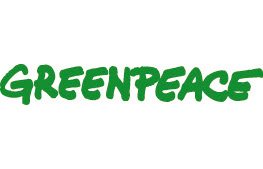 Greenpeace
Greenpeace defends the natural world and promotes peace by investigating, exposing and confronting environmental abuse, and championing solutions.
Greenpeace is campaigning to end the flow of plastic into our oceans. Right now an estimated 12.7 million tonnes of plastic – everything from plastic bottles and bags to microbeads – end up in our oceans each year.
That's a truckload of rubbish a minute!
Find out more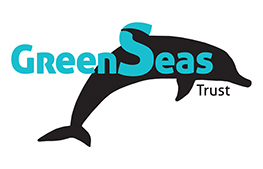 GreenSeas Trust
GreenSeas Trust is a UK based charity which was established in 2002, to raise awareness of marine litter and plastics in particular.
The Trust was founded by Fazilette Khan who has worked at the sea for many years and witnessed the growing problem of marine debris first-hand.
GreenSeas Trust's philosophy is to take a long term view to prevent marine litter getting into our oceans. To look beyond beach cleans and tackle the problem at its very roots.
While there is growing concern about marine litter, many people still do not realise that a major attributor of plastics at sea is careless littering. The #BinForGreenSeas Project is a new approach to raise the awareness bar to a whole new level.
In collaboration with the University of East London (UEL), the highly unusual design for the rubbish bin was developed by two 2nd year product design students.
Its primary aim is to act as a visual trigger to enable people to make the connection between rubbish thoughtlessly discarded on beaches and in waterways and its harmful effect on all manner of marine life.
In collaboration with local councils, the bins will be sited at UK's coastal towns to bring awareness to the thousands of seaside visitors.
Your donations will help us with the manufacturing costs of these bins.
Find out more