Please note, this competition is no longer running.
For more information about our awards for individual excellence, research and innovation, scholarships, travel awards, prizes and competitions, please visit the Awards and Scholarships web page.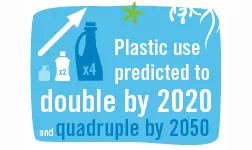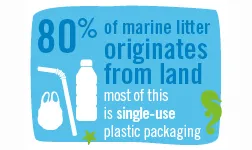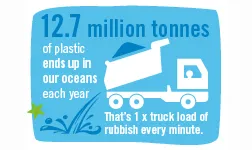 2018/19 Winners announced
The IET has named the winners of its global engineering challenge, which tasked young entrepreneurs to develop an innovative solution to help clean up the estimated 18 billion pounds of increasing plastic waste that enters our oceans each year.
Partnering with Greenpeace and GreenSeas Trust, the IET set two very different challenges, looking at reusable packaging in supermarkets and tackling the trillions of cigarettes currently in our waters, with teams needing to solve one of them to be in with the chance of working with organisations that can make a real difference.
The winning teams from both challenges received a £500 cash prize, trophy and an all-expenses-paid trip to attend the IET Innovation Awards, where their winning solutions were revealed to the audience.
GreenSeas Trust winner
Team Baywatchers


Team Baywatchers from Oxfordshire made up of Helena Livesey (25), Jonathon Witty (24), George Fulton (23), and Alexander Morgan (25) has developed a crab-like robot concept, KRABB-E, which has been designed to collect cigarette-butts from UK beaches.
Baywatchers Team member Helena Livesey, who is a Mechanical Design Engineer at the UK Atomic Energy Authority, explains:
"We wanted to enter as we thought the challenge could have a real positive and global impact and we're delighted to have won! We were quite surprised but glad all of our hard work has paid off.
"Engineering and technology are so vital to help tackle environmental change – we can use it to fix problems that we've already caused – like with the use of KRABB-E – but also to monitor and inform new technologies, helping to change behaviours and how we interact with our environment."
Greenpeace winner
Team NanoMalaysia


Team NanoMalaysia from Malaysia made up of PhD students Ivan Ling (27), Pauline Phoon Bao Lee (28), Tan Chin Joo (28) and Ong Chong Cheen (27), has developed a new approach, PICAS block, which provides an alternative for packing dried, loose food products by using carrageenan and starch to create dissolvable food blocks, in the hope of significantly reducing the amount of plastic waste from supermarkets.
NanoMalaysia Project leader Ivan Ling, says:
"We're extremely honoured to be chosen as the winner for this prestigious award. We never thought a small team like ours would have the chance to travel to the UK – it's very exciting. We plan to develop the PICAS block further and hope to have it commercialised in the near future."
Baywatchers Krabb-E Pitch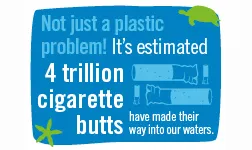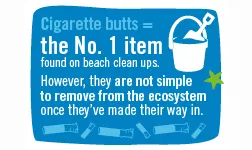 Check out our Global Challenge video
2017 winners
Good Vibrations
The team of young entrepreneurs from Pembroke College, Cambridge won the global engineering challenge to invent an on-board device that can gauge a vehicle's weight to ensure it is loaded correctly and safely, a problem that is often faced by Humanitarian Relief Agencies in locations with challenging terrain. The competition scenario was developed in partnership with international NGO, RedR and focused on developing a device that can accurately and actively gauge the load weight in a Toyota Land Cruiser or similar, enabling the driver to visually identify when the vehicle is safely loaded and alert the driver if the vehicle is overloaded.
The winning team, Good Vibrations, made up of three undergraduate engineering students, developed a concept called 'Weigh2Go'. The team's device takes a unique approach to the problem, analysing the vibrational response of the car to a known input force, a principal not currently undertaken by any commercially available solution.
Team member Siddharth Gupta, 21, said: "We researched existing solutions available on the market and after considering the advantages and disadvantages of each one in the context of the brief, decided on a vibration-based approach. One of the key disadvantages to any commercial solution was the need for often recalibration by the manufacturer. We were keen to avoid this as it would be impractical in a humanitarian aid context and felt our solution needed to be easy to install and repair."
2015 winners
Salt of the Earth
They are a team of three Cambridge undergraduates studying at Pembroke College whose solution really grabbed the judges' attention because of its imaginative use of natural materials and its sheer simplicity.

They enjoyed a cash prize and received their trophies at the Innovation Awards where they got to share a table with the judges before crashing out in a classy London hotel.

But their success hasn't ended there; using their prize money, the team have already built and tested a prototype that worked fantastically well.

They have since built three more prototypes for humanitarian aid workers to take and test in the field for a real-time assessment of its capability.

The team are hugely excited about the possibilities and have already established a company called Pembroke Innovations.

They are hoping to commercialise their product and who knows what opportunities await them!

<!—Lead forensics script -->