Diamond Jubilee Scholarships
Past Donors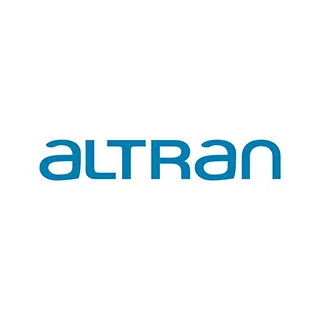 Altran
Altran ranks as the undisputed global leader in engineering and R&D services. The Group offers clients an unmatched value proposition to address their transformation and innovation needs. Altran works alongside its clients, from initial concept through industrialisation, to invent the products and services of tomorrow. For over 30 years, the company has provided expertise in automotive, aeronautics, space, defence & naval, infrastructure & transportation, industry & consumer goods, life sciences, communications, semiconductors & electronics, software & internet, finance and the public sector. The Aricent acquisition extends this leadership to semiconductors, digital experience and design innovation.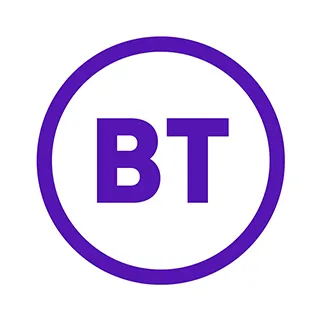 BT
BT is one of the world's leading communications services companies, serving the needs of customers in the UK and in more than 170 countries worldwide. Our main activities are the provision of fixed-line services, broadband, mobile and TV products and services as well as networked IT services. In the UK we are a leading communications services provider, selling products and services to consumers, small and medium-sized enterprises and the public sector. We also sell wholesale products and services to communications providers in the UK and around the world. Globally, we supply managed networked IT services to multinational corporations, domestic businesses and national and local government organisations.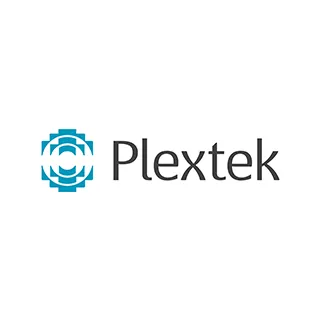 Plextek
Plextek is a consultancy at the heart of the Cambridge technology revolution. Plextek has a 30-year history in providing unique solutions for our customers by solving today's hardest engineering problems in sensing, data collection & communications. We continuously innovate to push the boundaries of engineering and technology. Our customers span a wide range of markets including healthcare, defence, internet of things, security and automotive.
Some example recent projects we have delivered for our customers include integrating sensors with drones to enable them to operate autonomously, radars for detecting debris on runways, sensors and communication backhaul technology for monitoring critical infrastructure in smart cities and a system to non-invasively monitor for the onset of hearing loss.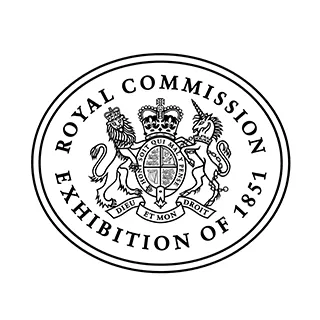 Royal Commission for the Exhibition of 1851
The Royal Commission for the Exhibition of 1851 was appointed in 1850 with Prince Albert as President to organise the first world trade fair: The Exhibition of the Works of Industry of All Nations, the 'Great Exhibition'. In just sixteen months a site was chosen in Hyde Park, the iconic Crystal Palace (the largest covered structure on earth at that time) was designed, manufactured and erected and 100,000 exhibits assembled so that the Great Exhibition opened on time on 1 May 1851. It was visited by 6 million people and made a substantial profit, so the Commission was established in perpetuity to manage these funds to extend the influence of art and science on productive industry.
Engineering Horizons Bursary
Past Donors
Affinity Water
Affinity Water is the largest water-only supplier in the UK. They provide 950 million litres of water each day to more than 3.6 million people based in parts of Bedfordshire, Essex, Hertfordshire, parts of London and more. Affinity Water relies on engineers and technicians to ensure that it provides all of its customers with a constant supply of safe and clean drinking water, now and in the future.
Affinity Water is generously supporting two students over three years through the IET Engineering Horizons Bursaries programme.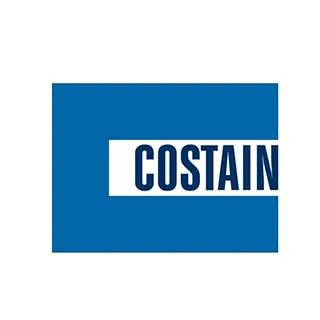 Costain
Costain was founded in Liverpool in 1865 and now employs over 3700 people across the UK. The company deliver a variety of different services by consultancy, digital technology solutions, asset optimisation and complex programme delivery in the following sectors; Rail, Highways, Nuclear, Defence and many more. One of Costain's key successes is fulfilling a lead role and developing next-generation carbon capture, a technology capable of reducing CO2 emissions by 95%.
Costain offers graduate schemes which cover 11 different disciplines. This entails working with high calibre employees, having opportunities in diverse sectors, location and business areas and lastly, having access to a company-approved further-learning scheme so BEng graduates can bridge the gap to MEng learning whilst saving a year's tuition fees. They also offer work placement and summer placement opportunities for students to gain an insight into an engineering and technology environment.
Scholarship funding via the IET Engineering Horizons bursary of £1,000 per year for up to 4 years and all the additional benefits provided by the IET.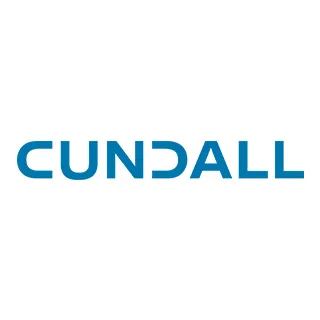 Cundall was established in 1976 as a UK based multi-disciplinary practice. In 2003, the business started to expand internationally, and we now have 21 offices around the world, employing over 900 people. Our vision is to be "agents of change for a sustainable world", and we work hard to motivate and educate clients around their potential to have a positive impact on the environment. Our engineers work collaboratively as part of a wider project team through all stages of the project to help achieve agreed financial, social and environmental objectives. As recently as 2019, we were awarded Consultancy of the Year (101-1000 Employees), and we have won several awards for our industry-leading Learning and Development programmes.
Our mission is to provide great opportunities for great people, create fantastic built environments and leave a positive legacy for our communities. We offer internships, work placements and graduate opportunities to enable people to gain broad experience in the industry, to help guide future career choices.
Scholarship funding via the IET Engineering Horizons scheme includes a bursary of £1,000 per year for up to 4 years and all the additional benefits provided by the IET.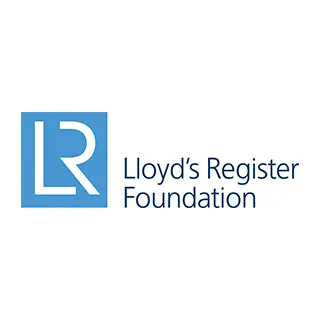 Lloyd's Register Foundation helps to protect life and property by supporting engineering-related education, public engagement and the application of research.
It was established in 2012 with a vision to be known worldwide as a leading supporter of engineering-related research, training and education that makes a difference.
The foundation promotes scientific excellence and acts as a catalyst working with others to achieve maximum impact.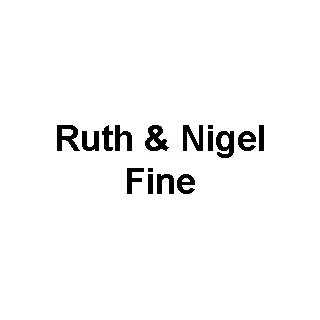 Ruth & Nigel Fine
Ruth and Nigel Fine are pleased to support Engineering Horizons Bursaries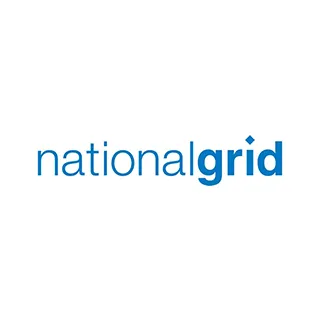 National Grid
National Grid is a multinational electricity and gas utility company and is pivotal to the energy systems in the UK and the United States. The most essential aspect of the functionality of National Grid is the collaboration with the government, regulators, suppliers and partners. The company has a long history, however, has many key achievements within the last 40 years. A key milestone was the electricity transmission in England and Wales was transferred to the privatisation of the National Grid in 1990.
The company believe they have a crucial role to play in future generations of engineering. With the fast pace changes in this modern world, it is important to shape the energy systems that may be needed in the future. The company offers extensive placement opportunities, such as 12-week summer internship opportunities and 12-month industrial placements, this helps undergraduates gain key industrial experience on the potential role they could play in shaping the future of energy. There are also graduate opportunities available at National Grid; this is an 18-month programme separated into three, six-month placements.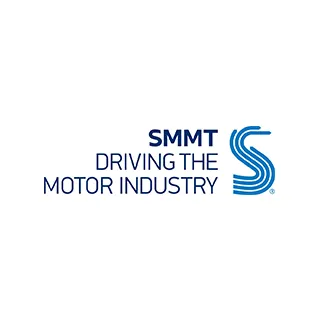 The Society of Motor Manufacturer and Traders
The Society of Motor Manufacturer and Traders (SMMT) is at the heart of the UK motor industry. It was founded in 1902 when industry leaders met to discuss the issues surrounding what was then a new industry and new technology. It exists today as the leading trade body which supports and promotes the interests of the UK and technological change remains one of the key issues. SMMT represents more than 800 automotive companies in the UK, providing them with a forum to voice their views on issues affecting the sector, helping to guide strategies and build positive relationships with government and regulatory authorities. This society employs over 186,000 people in manufacturing and 856,000 in the wider automotive industry.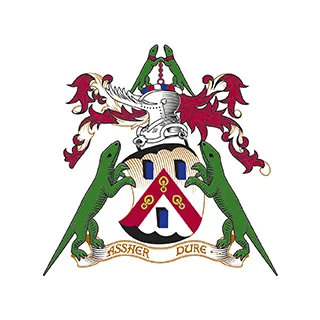 The Ironmongers Company
The Ironmongers' Company supports initiatives that encourage talented young people to study STEM subjects at school and go on to pursue engineering-related further education or vocational training.
The Manly Trust
The Manly Trust's primary objective is to advance the science of engineering by granting financial assistance to organisations that encourage an interest in STEM subjects amongst young people or that promote or provide education in engineering.
Diamond Scholarships and Horizons Bursary
Past donors
David Family Foundation
David Family Foundation is a family foundation who enable people experiencing disadvantage to get further in life through artistic culture, education and medical support. The foundation has a particular focus to support people who are struggling to fulfil their potential because of physical or mental ill-health, financial disadvantage or prejudice. They do this through grants, bursaries and ongoing relationships with other charities.

<!—Lead forensics script -->