Please note: If you have an IET Diamond Jubilee Scholarship or an IET Engineering Horizons Bursary supported by an engineering company, you cannot hold another company-sponsored scholarship such as IET Power Academy. Please contact us at diamond@theiet.org or horizons@theiet.org  if you have any questions on a scholarship you hold.
Diamond Jubilee Scholarship
Present Donors

Belling Charitable Settlement
The Belling Trust is a small Charitable Trust established in 1964 by Charles Belling shortly before his death. The aims of the Trust are the relief of poverty experienced by men and women who have been employed principally in the electrical engineering industry, interpreted in the widest sense, and for the provision of facilities for the encouragement of education, technical and vocational training.
Charles Belling was educated with a scholarship for orphans at the Crossley School in Halifax. During his business life Charles Belling went on to fund other joint electrical related business ventures, MK Electric, Belling & Lee and several other smaller companies, as well as helping other promising young entrepreneurs to achieve their dreams.
He joined The Institute of Electrical Engineers as the result of a letter sent to his business saying they were forming the institute. Through his charity he stated that one of its aims should be, to help future engineers tread the path he trod and it is with this thought in mind that the current Belling Charitable Trustees are delighted to be working in partnership with the IET to award three undergraduate IET Charles Belling Diamond Jubilee Scholarships each worth a total of £3000 per year of study.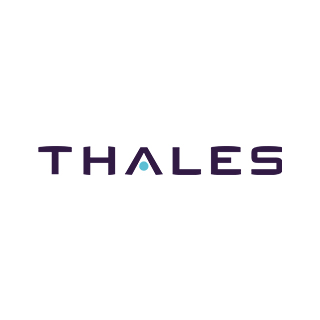 Thales employs over 2000 engineers across over 15 sites in the UK. We have recently moved into our brand-new Headquarters in Reading with other major sites including Crawley, Glasgow, Belfast, Cheadle Heath, Templecombe, Bristol and London. Thales UK is part of the Thales Group which has around 80,000 employees across the globe-spanning both civil and defence markets.
Wherever safety and security are critical, Thales delivers. Together, we innovate with our customers to build smarter solutions. Everywhere.
From Aerospace, Space and Defence to Security and Transportation, Thales helps its customers to create a safer world by giving them the tools they need to perform critical tasks.
Thales is a strong supporter of engineering and has a mission to encourage young people to be enthusiastic about careers in science and engineering subjects. We strongly believe that growing engineering talent is the key to prosperity.
Thales Scholarship funding via the IET Diamond Jubilee Scholarship scheme will offer: £1,000 per year for up to 4 years and the additional benefits provided by the IET, allocated Thales mentor throughout your four years, first-year Thales induction day, priority summer placement opportunities (min. one within the four years) and fast-track assessment to the Thales Graduate Programme.
Engineering Horizons Bursary
Present Donors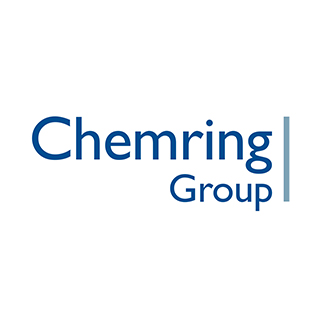 Chemring Group Plc was founded originally as the British, Foreign & Colonial Automatic Light Controlling Company Ltd in 1905. In the beginning, the company manufactured and installed key equipment needed to transform the UK's street lighting from gas to electricity. It is now a global business that specialises in the manufacture of high technology products and the provision of services to the aerospace, defence and security markets. For over 100 years in 50 different countries, Chemring has provided solutions to help those who protect us to do their job.
The company employ approximately 2,500 people worldwide and have production facilities in four countries. These countries are the UK (which has four home markets), United States, Australia and Norway. Chemring offers summer placement on an informal basis and also offers industrial placement opportunities. The main benefit is that it provides young people with the opportunity to gain experience and exposure in an area that is of interest to them such as engineering.
Scholarship funding via the IET Engineering Horizons bursary of £1,000 per year for up to 4 years and all the additional benefits provided by the IET.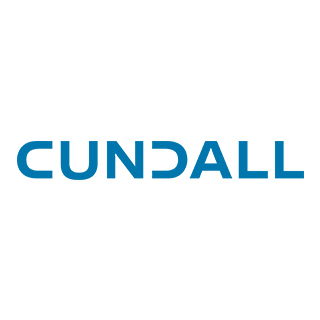 Cundall was established in 1976 as a UK based multi-disciplinary practice. In 2003, the business started to expand internationally, and we now have 21 offices around the world, employing over 900 people. Our vision is to be "agents of change for a sustainable world", and we work hard to motivate and educate clients around their potential to have a positive impact on the environment. Our engineers work collaboratively as part of a wider project team through all stages of the project to help achieve agreed financial, social and environmental objectives. As recently as 2019, we were awarded Consultancy of the Year (101-1000 Employees), and we have won several awards for our industry-leading Learning and Development programmes.
Our mission is to provide great opportunities for great people, create fantastic built environments and leave a positive legacy for our communities. We offer internships, work placements and graduate opportunities to enable people to gain broad experience in the industry, to help guide future career choices.
Scholarship funding via the IET Engineering Horizons scheme includes a bursary of £1,000 per year for up to 4 years and all the additional benefits provided by the IET.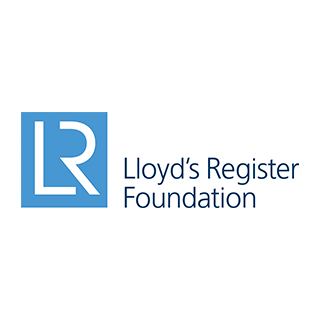 Lloyd's Register Foundation helps to protect life and property by supporting engineering-related education, public engagement and the application of research.
It was established in 2012 with a vision to be known worldwide as a leading supporter of engineering-related research, training and education that makes a difference.
The foundation promotes scientific excellence and acts as a catalyst working with others to achieve maximum impact.

Mr & Mrs Tubbs
Mr & Mrs Tubbs are supporting candidates from ideally one of the following regions: Ebbw Vale, Tredegar or Beaufort and Cwm, Brynmawr in Blaenau Gwent, Clydach, Abergavenny in Monmouthshire or other areas of the South Wales Valleys.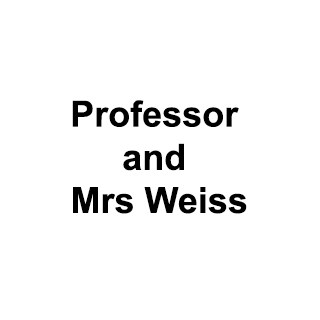 Professor and Mrs Weiss
Professor and Mrs Weiss are very pleased to fund two Engineering Horizons Student Bursaries as they believe that it is important to support the next generation of engineers who will have a key role to play in the future of the UK. Professor Weiss has been a member of the IET since 1969.  He has held senior appointments in both Surrey and Sussex Universities and visiting appointments in the USA, Hong Kong and China.  He has offered to mentor the successful students.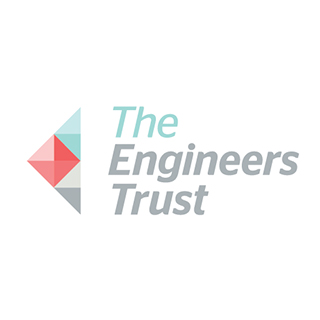 The Engineers Trust is the charitable trust of the Worshipful Company of Engineers, a London Livery Company.
The charity acknowledges excellence in engineering, supports engineering education and research, gives grants and assists in the support of hardship experienced by engineers, particularly whilst in education.
The Trust Fund gives annual awards and prizes to support and encourage excellence amongst qualified engineers and those training to be Chartered Engineers, Incorporated Engineers and Engineering Technicians. The Trust also provides mentors for students or apprentices dependent on their chosen discipline of engineering.
Scholarship funding via the IET Engineering Horizons bursary of £1,000 per year for up to 4 years and all the additional benefits provided by the IET for 5 students and apprentices.

Janet Firmin Memorial Fund
Janet Firmin dedicated 30 of her working life to the professional development of engineers and technicians at the IET and its predecessors. We are proud to be able to offer scholarships and bursaries in her name thanks to a generous legacy given to us by her father Harold Firmin.