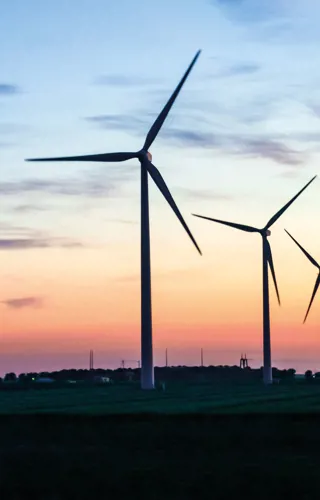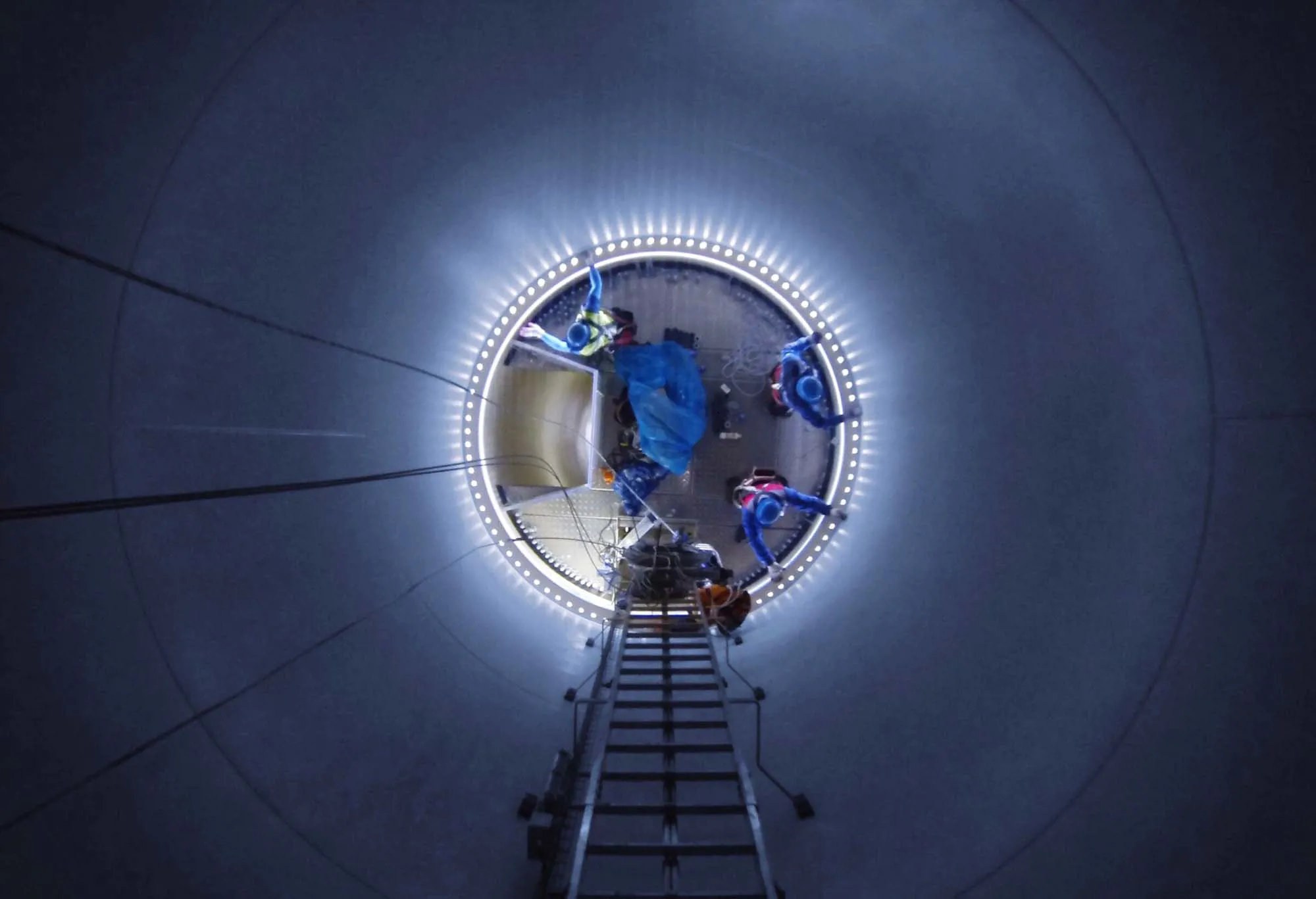 Rail and infrastructure
Consultancy
Generation, transmission and distribution
Defence, research and manufacturing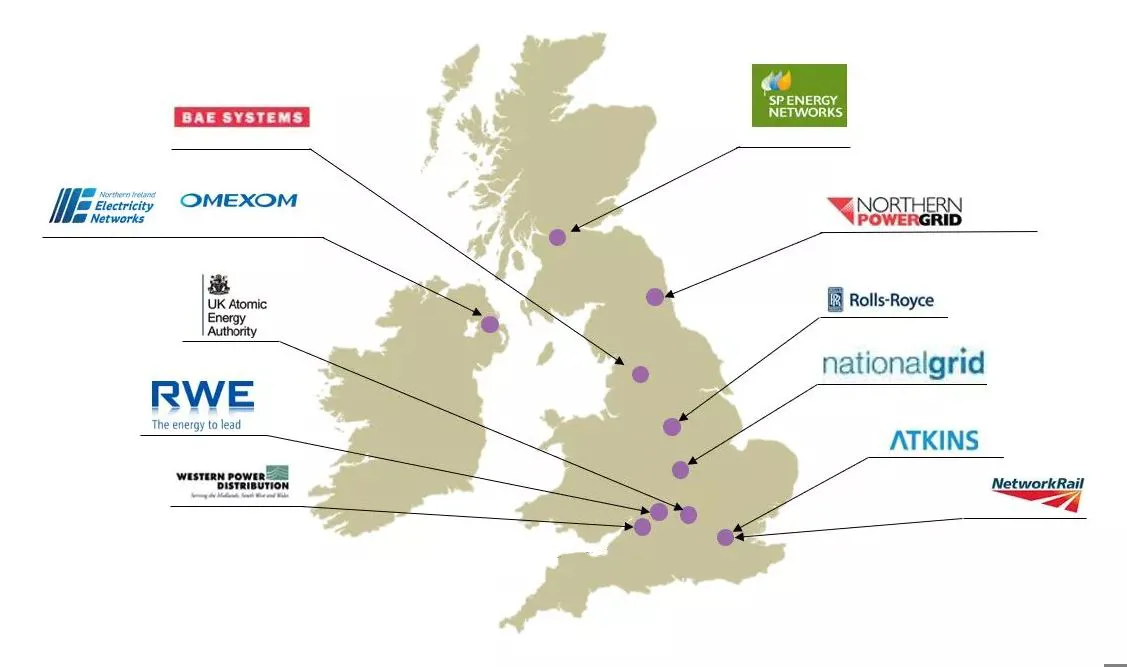 Did you know?
Our collaboration with leading companies, universities and institutional bodies has provided funding through the Power Academy since 2004 to over 590 students.
Company profiles
SNC-Lavalin's Atkins business is one of the world's most respected design, engineering and project management consultancies. With over 18,000 staff, we offer a unique service and corporate experience in integrated planning, design, engineering and project management services with a particular focus on major projects in the Energy, Transport and Infrastructure sectors. Our business has been recognised by a number of international rankings:
3rd in the top 225 international design firms (ENR 2018)
Fourth largest engineering and architectural consultancy in Europe (Svenska Teknik & Designföretagen Sector Review 2016)
One of the top 10 firms in the Middle East and the United States (ENR 2016
UK's largest engineering consultancy (NCE Consultants File 2015).
In July 2017 Atkins was acquired by SNC-Lavalin Group Inc. to create a global fully integrated professional services and project management company – including capital investment, consulting, design, engineering, construction, sustaining capital and operations and maintenance. Together, we have over 50,000 employees and annual revenues of approximately £6.87 billion (C$12 billion).
To explore the exciting opportunities we offer, visit: snclavalin.com and atkinsglobal.com.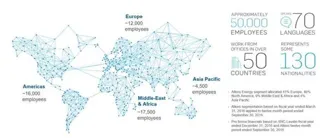 BAE Systems Maritime Submarines is the prime contractor for the Astute Class submarine programme, providing design, build and in-service support for seven Astute submarines for the UK Royal Navy.
It is also one of three main industrial partners in the programme to design the Royal Navy's next generation of submarines - the replacement for the Vanguard class. The first of the new class is due to be delivered in 2028 and will provide the nation's nuclear deterrent into the 2060s.
Employing more than 5,000 highly skilled people, its main site in Barrow-in-Furness, Cumbria has been designing and building complex submarines for more than a century. Indeed, it is one of only a few places in the world with the capability to deliver nuclear-powered submarines.
There are approximately 450 professional engineers in the company, ranging from graduates to Senior Consultants; within this engineering team there are currently circa 30 electrical power engineers.
All roles within BAE Systems Maritime - Submarines are restricted to British citizens who do not hold dual nationality. Unfortunately, if you do not meet these criteria, it will not be possible for you to take your application any further.
If short-listed you will have to complete an application at a link which will be sent to you by BAE Systems.
National Grid lies at the heart of a transforming energy system, spanning the UK and the US.
Our businesses supply gas and electricity, safely, reliably and efficiently to millions of customers and communities. But we also drive change through engineering innovation and by incubating new ideas with the power to revolutionise our industry.
As the world changes to embrace cleaner energy and businesses shift to operate in a more responsible way, we are leading that charge. We are focused on finding ways to decarbonise the energy system; from building interconnectors to allow the UK to share clean energy with our neighbours in Europe, to investing in renewable energy generation in the US.
We connect people to the energy they need to live their lives. We continually strive to find a better way. We Bring Energy to Life.
Power Academy scholars at National Grid will get the opportunity to work in both our UK Transmission Owner and System Operator businesses. This will give you a chance to see two different aspects of the UK energy industry as you work in our core engineering teams.
In a role in the Transmission Owner, you will work with teams that are designing and building transmission equipment needed to keep the energy system working.
In a role in the system operator, you will work supporting the control room for real-time operation or in planning how we will operate a future low carbon system.
Network Rail is an organisation that prides itself on providing an integral service to Britain by running, operating, maintaining and investing in the entire railway infrastructure, which dates back to 1825.
Steeped in history, laced with professional development and an organisation that strives to find and develop future leaders? Network Rail are that company. We own and operate the infrastructure for Britain's railway. We own over 2,500 stations, managing the 17 largest ones. We run, maintain and develop Britain's rail tracks, signalling, bridges, tunnels, level crossings and viaducts. We also constantly seek to improve the service we offer – making the 1.3 billion journeys taken each year quicker, safer and more cost effective.
From the smallest power readjustment to the rollout of our £multi-million electrification programmes, you'll face many and varied challenges as part of our Electrical, power or Electronic Engineering team. As the power behind the growth of the railway, you'll work with cutting-edge technology, delivering innovation that is fundamental to our future success.
So, what does electrification power cover?
The E&P discipline is extremely diverse, undertaking work in Electrical, Mechanical and Control Engineering. The areas we cover in both Design and Project Engineering include:
Distribution - 25kV AC (including AT) and 750V DC traction power supply systems, incorporating grid supply points, transformers, high voltage AC and low voltage DC switchgear, cabling and protection equipment
Contact Systems - overhead line equipment (OLE) for 25kV AC and 1500V DC traction systems, and conductor rail for third rail areas
Plant - signalling power supply systems, LV power supplies to BS7671 for domestic installations, points heating, non-traction HV distribution systems, pumping installations and depot/siding and level crossing lighting
SCADA - electromechanical and electronic supervisory control equipment for Electrical Control Rooms (ECRs) and substations
NIE Networks is the owner of the electricity transmission and distribution networks in Northern Ireland and is the electricity distribution network operator, serving all 860,000 customers connected to the network. Acquired by ESB in 2010, NIE Networks remains an autonomous organisation with its own Board and management teams.
Our role is:
to operate our network of 2,200 km of transmission network, 47,000 km of distribution network and 300 major substations to effectively 'keep the lights on' for our customers
to maintain our network so that it is in a condition to remain safe and reliable
to upgrade or extend the existing network to provide additional electricity supplies or capacity to our customers including the development of innovative solutions to manage the increasing level of renewables connections and the uptake of low carbon technologies
to provide electricity meters and provide metering data to suppliers and market operators
to connect customers to the network, both for new electricity supplies and for new electricity generators.
NIE Networks' vision is to be a high performing electricity networks company that makes a positive contribution to the Northern Ireland community. Our mission is to distribute electricity in a safe, reliable, efficient and environmentally aware manner.
Power Academy and Scholarship undergraduate students with NIE Networks will have engaging, interesting and rewarding 'summer placements', allied with mandatory 'year out' placements with us from their degree programme.
Northern Powergrid is the electricity distribution network owner and operator for Yorkshire and the Northeast of England. We deliver electricity to 3.9 million homes and businesses from North Northumberland to the Humber and North Lincolnshire and from the East Coast to the Pennines - an area covering 25,000 square kilometres.
Our electricity network consists of more than 63,000 substations and 96,000 km of overhead and underground cables operating at voltages from 132,000 volts where it connects into the national transmission network, down to 230 volts where it connects into homes and small businesses.
The way we use the distribution network is rapidly changing as the UK moves towards a low carbon economy. We are looking for talented and enthusiastic graduates to help us develop the network so that it remains fit to meet the challenges ahead.
We are a subsidiary of Berkshire Hathaway Energy, which owns other energy companies, mainly in North America. Our vision is to be the best energy company in serving our customers while delivering sustainable energy solutions. We measure our performance against our six key business priorities:
Customer service
Employee commitment
Financial strength
Environmental respect
Regulatory integrity
Operational excellence
We set a very high store on safety, where our performance ranks us as one of the safest businesses in our industry in the UK.
Omexom is a brand through which VINCI Energies undertakes its Transmission & Distribution activities. We specialise in the design, supply, installation, maintenance and commissioning of electrical infrastructure for a varied range of electricity utility companies and renewable energy developers throughout the UK and Ireland.
As part of a global network of experts, our business units provide our customers with a competitive edge by leveraging and sharing experience and best practice.
At Omexom, our mission is to support the promise of the energy transition for those engaged across electricity generation, transmission and distribution. We aim to strengthen supply security by implementing innovative solutions in the fields of maintenance, operating electrical grids, and cyber security. Our commitment to reliable and sustainable power means we promote low-carbon energies, but we are also integrating systems that optimise consumption.
With a proven track record in engineering design, project management, construction and commissioning of all electrical infrastructure up to 400kV, we place Safety and Customer Service at the heart of all of our activities.
At Omexom, we pride ourselves on our diverse and empowered workforce, and recognise fully the importance of our people as our greatest asset and key to our future success. We have a strong commitment to graduate recruitment, with training programmes in place to provide engaging, challenging and rewarding project assignments.
We are looking for graduates to join our growing and successful team, and to develop their potential in our industry.
Our placements are not only in Northern Ireland but right across the UK and in the Republic of Ireland. Within the UK, we have main offices in Belfast, Glasgow, Perth, Birmingham, Coventry, Doncaster and London, as well as depots and construction sites in most regions. So we can offer placements to suit business needs and the preferred location for students.
Rolls-Royce pioneers the power that matters to connect, power and protect society. We have pledged to achieve net zero greenhouse gas emissions in our operations by 2030. We joined the UN Race to Zero campaign in 2020, and have committed to ensuring our new products will be compatible with net zero operation by 2030, and all products will be compatible with net zero by 2050.
Rolls-Royce is the leading supplier of all-electric and hybrid electric propulsion and power systems across multiple aviation markets. As we grow our electrical capability we continue our strong commitment to apprentice and graduate recruitment and to further developing employee skills.
Rolls-Royce has customers in more than 150 countries, comprising more than 400 airlines and leasing customers, 160 armed forces and navies, and more than 5,000 power and nuclear customers.
Annual underlying revenue was £11.76 billion in 2020 and we invested £1.25 billion on research and development. We also support a global network of 28 University Technology Centres, which position Rolls-Royce engineers at the forefront of scientific research.
RWE Generation UK is part of a leading pan-European energy company and a subsidiary of RWE AG, one of Europe's largest electricity and gas companies. Our retail branch (npower) looks after around 6.5 million customer accounts with the generation arm producing over 10% of the electricity used in the UK. The RWE Generation portfolio includes power stations in the UK, Germany and the Netherlands capable of generating over 40,000MW.
We operate and manage a diverse portfolio of oil, biomass, coal and gas-fired power stations, with a generating capacity of over 11,000MW. We also manage a portfolio of smaller cogeneration plants which generate electricity in addition to providing heat to partner companies. Our sister company RWE Innogy operates onshore and offshore wind farms and a number of small hydro schemes across the UK.
Access to energy that is reliable, sustainable and affordable is at the heart of the country's economic recovery. The responsibility that this brings is therefore at the heart of everything we do at RWE Generation UK.
RWE Generation UK is committed to developing their employees and equipping them to find solutions to the challenges the industry faces.
ScottishPower is part of the Iberdrola Group, one of the world's largest integrated utility companies and a world leader in wind energy. We are the first integrated energy company in the UK to generate 100% green electricity. Our focus is on wind energy, smart grids and driving the change to a cleaner, electric future and we're investing over £7m every working day to make this happen. We're committed to speeding up the transition to cleaner electric transport, improving air quality and over time, driving down bills - to deliver a better future, quicker for everyone.
Our SP Energy Networks business here at ScottishPower provides power on behalf of supply companies through a network of cables and power lines that we own and maintain. Through our transmission and distribution network we provide power to:
1.5 million customers in Merseyside, Cheshire, North Wales and North Shropshire
2 million customers in Central and Southern Scotland
We're dedicated to delivering a safe and reliable electricity supply to all of our customers 24 hours a day, every day of the year.
Here at ScottishPower, we are focused on playing our part - creating a cleaner, more affordable and more secure energy supply for the UK. So, knowing that our people are our strongest asset, we're always looking for individuals to join our careers programmes whose energy, intelligence and passion can help us reach our goals. Our scholarship programmes aim to help train a new generation of professionals capable of driving the transformation towards a sustainable energy model and who have a desire to develop their career in the power industry.
Do you want to go to work to change the world? UKAEA could be the employer you've been looking for.
Nuclear fusion, the process that powers the Sun, is seen as the Holy Grail of clean energy. Safer than nuclear fission, with virtually limitless fuel and no greenhouse gas emissions, it could transform the way electricity is generated in the future. UKAEA's mission is to lead the commercial development of fusion power and related technology and position the UK as a leader in sustainable nuclear energy.
UKAEA manages the UK's fusion programme at Culham Centre for Fusion Energy near Oxford, which has been at the forefront of research since the 1960s. Our scientists and engineers are working with partners around the globe to develop fusion as a new source of carbon-free energy for tomorrow's power stations.
UKAEA hosts the world's largest and most powerful fusion experiment, JET, for scientists from around Europe. The UK's own MAST Upgrade facility, also based at Culham, is pioneering designs for smaller and more efficient reactors.
 
UKAEA has recently opened a series of new research centres to take on the challenges of bringing fusion to the energy market. These include a Materials Research Facility and a robotics testbed, RACE (Remote Applications in Challenging Environments), which also works with companies in spin-off areas as diverse as nuclear decommissioning and driverless car testing.
 
We have a growing team of over 1,000 employees working in a friendly, international atmosphere; industry-accredited graduate and apprentice programmes; and a strong commitment to staff training and development.
 
Opportunities for power and electrical engineers include working on:
Pulsed Power Supplies for Fusion Machines
HV Power Distribution Systems
Control & Instrumentation
Electronics
Getting fusion power onto the grid is one of the biggest and most exciting challenges in engineering. The first industrial-scale experiment – the international ITER project – is under construction in France, and UKAEA is already developing technology for the first fusion power plants. Now is the perfect time to play your part in bringing cleaner electricity to the world.

Related links

Western Power Distribution is the electricity distribution network operator for the Midlands, South Wales and the South West.

It operates and maintains the electricity network in these areas which delivers electricity to over 7.6 million customers over a 55,300 sq kms service area. Its network consists of 216,000 kms of overhead lines and underground cables, and 184,000 substations.

This area extends from dense urban cities, including Birmingham, Nottingham, Coventry, Milton Keynes, Bristol, Cardiff, Swansea and Plymouth, right out to beautiful, but exposed and remote rural areas such as the Brecon Beacons, Dartmoor and Derbyshire Peak District as well as the rugged coastlines of Devon, Cornwall and Pembrokeshire and the North Sea.

We pride ourselves with providing excellent customer service and achieving outstanding levels of reliability on our system, whilst at all times maintaining an exceptional safety record.

We are looking for graduates who are keen to work imaginatively and flexibly in helping us to meet the challenges for our industry into the 21st Century.

You will be joining a successful team who are committed to maintaining our position as a benchmark among electricity distribution companies.

<!—Lead forensics script -->