Start of main content
IET Present Around the World competition
Due to the Global uncertainty surrounding the COVID-19 pandemic, we have reluctantly taken the decision that the Present Around The World competition should be cancelled for 2022.
Present your brilliance to the world
What is it exactly?
A 10-minute presentation which is judged by presentation skills (70 per cent) and its technical content (30 per cent) with five minutes for questions from the judges and audience.
What's involved?
This exciting four-stage process includes: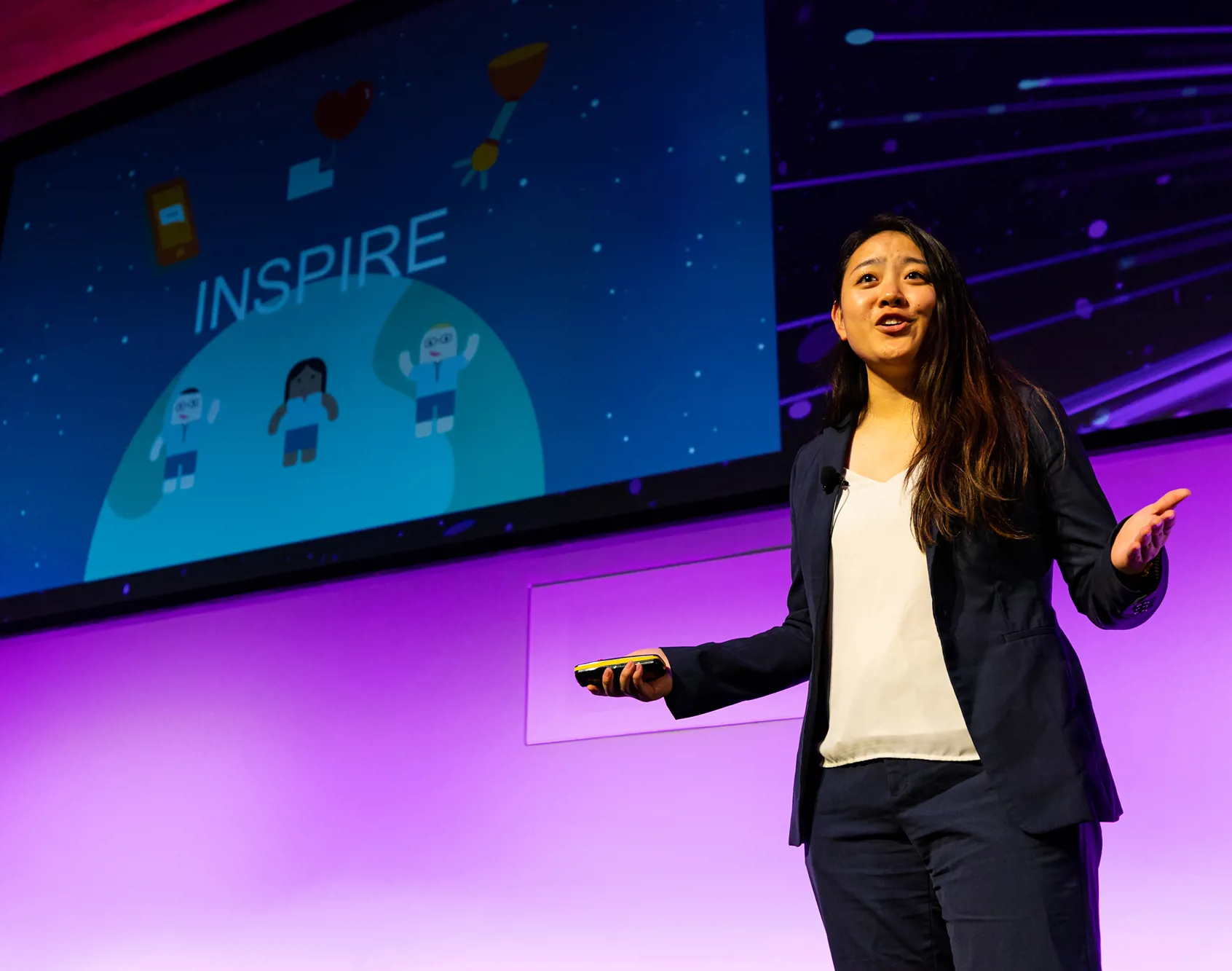 Stage one
Enter the preliminary round via your local network.
Not near a local network? Don't worry. You can compete via our online heat!
When?
September to May
Stage two
If successful in stage one, you will take part in the national (area) competition.
This stage may not happen in your country.
 
When?
April to June
Stage three
If successful in stage two, you will compete in your regional finals (Americas, Asia Pacific, EMEA, South Asia or UK).
When?
July to August
Stage four
Win the regional final and you'll be whisked off to London to compete for the ultimate title at the global final.
When?
November
There is no prize money for optional university level stages organised alongside or before stage one, winners of university-level stages will receive an automatic place into stage one of the competition.
Are there prizes involved?
Yes, there are varying prizes at each stage:
Stage one
£150 for the winner
£100 for the runner up
Stage two
£300 for the winner
£200 for the runner up
Stage three
£400 for the winner
£300 for the runner up
Stage four
£1,000 for the winner
£500 for the runner up
All winners and runners up will receive a certificate.
Am I eligible?
You must be 18-30 years of age to enter.
The competition is open to IET members and non-members.
<!—Lead forensics script -->