IET Postgraduate Scholarship for an outstanding researcher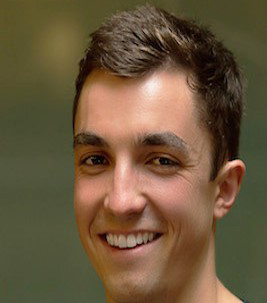 Oliver Vince
Oliver Vince is a PhD student at the University of Oxford's Institute of Biomedical Engineering. Oliver is researching drug delivery systems and biomedical ultrasonics.
Specifically, his PhD work focuses on combining antibody-targeted microbubbles and therapeutic ultrasound to deliver chemotherapy drugs directly to microscopic tumours in the brain. He has also investigated how the mechanical motion of cavitating microbubbles influences the structural properties of cancer cell membranes and used these findings to develop a microbubble formulation optimised for tumour therapy across the blood-brain-barrier.
This method of delivering therapeutics has the potential to greatly increase the local concentration of drug in the tumour, whilst simultaneously reducing the side effects that arise from systemic administration of chemotherapeutics.
The IET Postgraduate Scholarship for an outstanding researcher will enable Oliver to continue to disseminate his research findings at conferences and advance his research towards clinical use via collaborations with research hospitals internationally.
Hudswell International Research Scholarship
Shaimaa Azzam
Shaimaa Azzam is a PhD student at the School of Electrical and Computer Engineering, Purdue University, Indiana, USA.
Her research involves investigating nonlinear light interactions with optical materials and devices for applications such as lasers and all-optical computing. Working with nanostructured devices allows boosting these interactions, increasing their efficiency and reducing the required energy requirements.
Shaimaa is hoping this will be part of next-generation computing technologies with increased computing power and reduced energy. She is working towards her goal of pursuing a career in research that will help shape future technologies and reduce the gap between academic research and consumer experience.
This Hudswell International Research Scholarship will give Shaimaa a chance to travel to scientific conferences in optics and photonics for more engagement in the current and future trends in the field. It will also enable her to visit existing and future collaborators to expand the applicability of her research.
Leslie H. Paddle Scholarship
John Sandford O'Neill
John Sandford O'Neill is a PhD student studying Soft Matter Photonics at the Department of Engineering Science at the University of Oxford.
His research is on laser-based 3D printing techniques for liquid crystal materials, enabling new applications in switchable photonics and soft micromechanical systems.
The Leslie H. Paddle Scholarship will allow John to develop his novel fabrication technique for use in soft micro-robotics and artificial muscle applications and establish new international collaborations, expanding the reach of his research. Prior to starting his PhD, John completed an MSci in Natural Sciences (Physics & Chemistry) at UCL and worked at SHARP Laboratories of Europe as a research scientist developing novel photonics technologies.
John enjoys working on problems that exist on the interfaces between traditional scientific disciplines and believes that research conducted via an interdisciplinary team-based approach is the best way to tackle the most challenging problems we face.
Saumya Jetley
Saumya Jetley recently concluded her PhD on the 'Use and examination of deep learning models for scene understanding' at the University of Oxford.
Outside of academic research, she has a patent with Xerox Corp. for her work on human saliency estimation and was part of the winning team at the Oxford Innovation Award 2017, for her work towards audio-guided navigation for the partially sighted. Saumya is one of the few students from the UK to be selected for the prestigious FDL-NASA summer programme 2019, aimed at machine learning researchers to apply their skills to urgent planetary challenges.
In her spare time, Saumya likes to conduct coding workshops for young boys and girls and talk about her research. The IET Postgraduate Prize will give her the perfect platform for connecting to a wider audience to disseminate and receive feedback on her research.
She aims to use the prize money to build stronger research collaborations with teams across the globe by participating in seminars and workshops worldwide. Ultimately, her research goal is to build AI models that can be robust, fair and safe components of the new-age technology.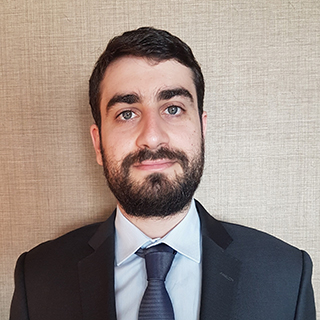 Ioannis Ierides
Ioannis Ierides is an experimental postgraduate researcher in the organic semiconductors and nanostructures group at University College London.
He is very interested in the development and application of materials to tackle current technological challenges. His current research focuses on the characterisation of organic semiconductors with the aim to elucidate the working principles of organic photovoltaics. Recently, using electroabsorption spectroscopy, he demonstrated that the addition of a thin MgO interlayer in organic photovoltaics can help enhance their performance.
Prior to his PhD position in the Centre for Doctoral Training in the Advanced Characterisation of Materials, funded by the EPSRC, he completed a BSc in Physics and the MRes in Nanomaterials at Imperial College London, where he was awarded the Imperial College MRes Nanomaterials prize for best overall performance.
The IET Postgraduate Prize will enable him to establish stronger collaborations, especially within the technology and engineering community that will be crucial in achieving his vision to contribute in establishing sustainable solutions for energy generation.