IET Achievement Medals 2021
Mr John E E Fleming - Winner of the Faraday Medal
Mr John E E Fleming is awarded the Faraday Medal for his role in the development of the world's first obstetric ultrasound device in the 1950/60s.
Whilst working for Smiths Industries in Glasgow, he became the lead engineer in charge of developing the first ultrasound machine; the diasonograph. This static B-Scan machine was the first scanner to go into commercial production.
He also worked on the development of specialised test equipment for radar and later, computer logic development and data transmission systems.
In 1988 Fleming was appointed Honorary Assistant Keeper of Ultrasonic Equipment to the University of Glasgow's Hunterian Museum, where the original ultrasound scanner is kept. He has also co-authored a book on the history of ultrasound developments.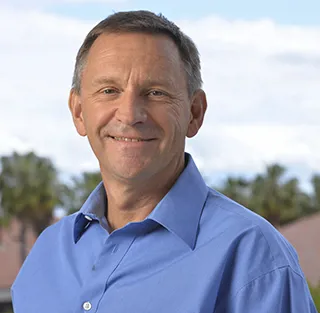 Professor Nick McKeown MIET - Winner of the Mountbatten Medal
Professor Nick McKeown MIET is awarded the Mountbatten Medal for his work in creating a scalable internet through his design of scalable routers.
He has actively led the Software-Defined Networking (SDN) movement that is transforming the Internet; enabling innovation and significantly reducing Capex and Opex to own and operate networks.
McKeown is the Kleiner Perkins, Mayfield, Sequoia Capital Professor of Computer Science and Electrical Engineering, and the Faculty Director of the Open Networking Research Centre at Stanford University.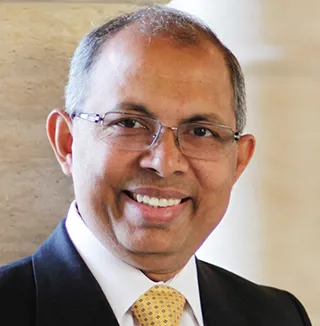 Dr Subir Chowdhury HonMIISE FSME FSAE FASQ FRSS FESD FQSA LFRAS - Winner of the Mensforth Gold Medal for Manufacturing
Dr Subir Chowdhury HonMIISE FSME FSAE FASQ FRSS FESD FQSA LFRAS is awarded the Mensforth Gold Medal for Manufacturing for his pioneering work in the field of Quality Engineering and Management and outstanding contributions to improving process and product quality in all types of manufacturing industries.
Through his work on process improvement with Six Sigma and Design for Six Sigma, and his contributions on the promotion of excellence he has improved the quality of life on a global scale.
Dr Chowdhury is chairman and CEO of ASI Consulting Group.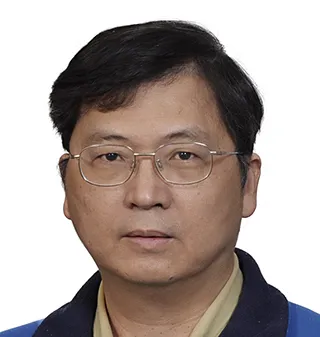 Professor Hsi-Tseng Chou FIEEE FIET
Professor Chou is awarded an IET Achievement Medal in Communications Engineering.
Professor Chou is a distinguished Professor in the Department of Electrical Engineering and the Graduate Institute of Communications Engineering, National Taiwan University.
His team is one of the key research teams in the world to develop asymptotic high-frequency techniques in both real and complex spaces.
They have developed numerous Uniform Geometrical Theory of Diffraction (UTD) ray and beam techniques to interpret the radiation mechanisms of electrically large antennas leading to efficient designs of high-gain antennas.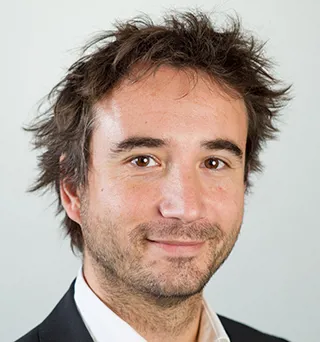 Professor Mischa Dohler FREng FIEEE FIET FRSA
Professor Dohler is awarded an Achievement Medal in Wireless Communications.
Professor Dohler is Chair Professor of Wireless Communications at King's College London, where he has a passion for cross-disciplinary research and innovation in technology, sciences and the arts.
Driven by an early 5G demand-side co-design with leading surgeons, artists, and other stakeholders, he built the UK's first 3GPP-compliant 5G system. He also performed the world's first 5G concert between London and Berlin.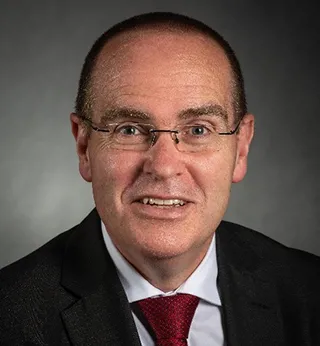 Mr David Holmes OBE CEng FIET
David is awarded the Viscount Nuffield Silver Medal for Manufacturing.
David Holmes, Operations Director with BAE Systems, conceived, designed, and implemented a world-class manufacturing system making F35 Lightning II stealth fighter fuselages.
This was central to the US Government proposal that helped to secure BAE Systems UK a 10% share of the world's single biggest military programme since the Second World War.
He conceived and drives the Factory of the Future project, a next-generation aircraft collaboration between academia and Catapult networks, involving more than 50 industrial partners and BAE Systems own engineers, notionally worth £100 billion through life to the UK economy.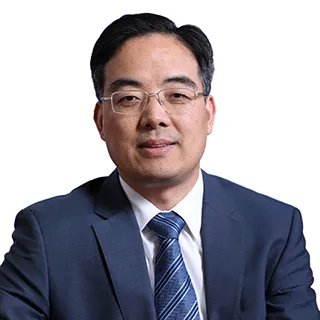 Professor Chongqing Kang FIEEE FIET FCSEE
Professor Kang is awarded an Achievement Medal in Power and Energy Engineering.
Professor Kang is a leading and internationally recognised researcher in power and energy engineering in the Department of Electrical Engineering at Tsinghua University in Beijing.
Professor Kang has established a fundamental theory known as Sequence Operation Theory that provides efficient and accurate modelling of power systems under various uncertainties of energy sources, demand, and equipment.
He developed advanced data analytical approaches and power system economic dispatch modules which have been applied in the power system dispatch centres in 25 of 33 provinces in China.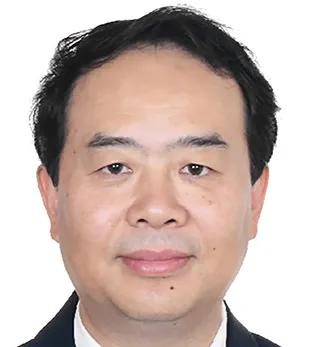 Professor Xiaohu You
Professor You is awarded an IET Achievement Medal in Telecommunications Engineering.
Professor You is a Professor with the National Mobile Communications Research Laboratory, Southeast University, China.
You pioneered distributed-MIMO/distributed antenna systems for mobile communications.
He established the cell-free distributed-MIMO field trial of 4G/5G, the first in the world verifying an achievable spectral efficiency approaching 100bps/Hz.
This invention revolutionised the radio technology of 5G and beyond and impacted the telecommunication industries globally.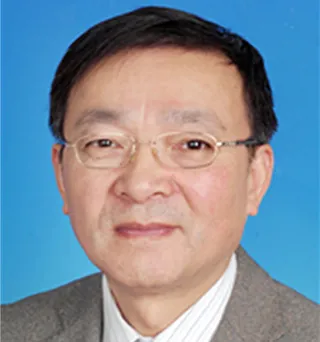 Professor Ming Cheng FIEEE FIET
Professor Cheng is a finalist for an Achievement Medal in Power Engineering.
Professor Cheng is a distinguished Professor in the School of Electrical Engineering at Southeast University, Nanjing, China, Director of the Research Centre for Wind Power Generation, and Associate Director of Yancheng Research Institute of New Energy Vehicles.
He has led the development of magnetic field modulation machines and proposed a General Field Modulation Theory for electrical machines.
This work not only unifies the principle of a large variety of electrical machines, including conventional DC, induction, and synchronous machines, but also provides powerful guidance for inventing new machine topologies.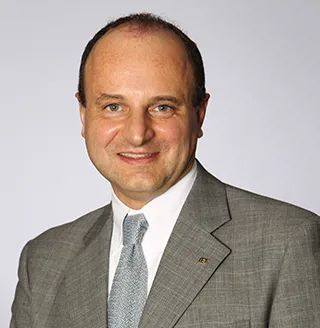 Dr Michele Fiorini MBA PhD CEng FIET
Dr Fiorini is a finalist for an Achievement Medal in Systems Engineering.
Dr Fiorini, Project Engineering Manager at Leonardo S.p.A, was the Consortium Leader responsible for the Automatic National System of Radar Control for maritime areas of Poland, covering a 534km border from Germany to Russia.
Dr Fiorini has also been instrumental in setting up, and running the IET Italy Local Network, establishing links with Italian universities and external organisations.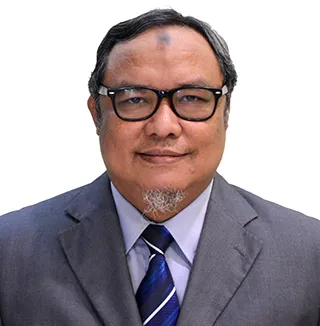 Professor Mohd Sapuan Salit FASc
Professor Salit is a finalist for an Achievement Medal in Materials and Mechanical Engineering.
Sapuan Salit is a Professor in Composite Materials at Universiti Putra Malaysia. 
He is recognised internationally for his pioneering work on materials selection, concurrent engineering, and conceptual design of natural fibre composites, and for his development and utilisation of tropical natural fibre composites.
He pioneered the community work on sugar palm plant utilisation among the rural farmers and introduced the products and commercialisation of sugar palm-based products.
IET Achievement Medal for Volunteering
Elaine Greig FIET FAPM
Elaine is awarded the IET Volunteer Medal for her outstanding contribution to the IET Energy Policy Expert Volunteer Panel.
As a leader and influential role model across the renewable energy industry, Elaine has led from the front in terms of thought leadership and was the key author of the highly acclaimed Offshore Energy Landscaping Report.
Elaine has supported the IET PR and Communication teams with articles and podcasts for House Magazine, leading the debate on the Net Zero and Energy Transition alongside politicians, industry experts, and academia.
Her engagement has led to an increasingly high profile for the Energy Policy Panel and the wider IET Strategic Engagement and Policy team.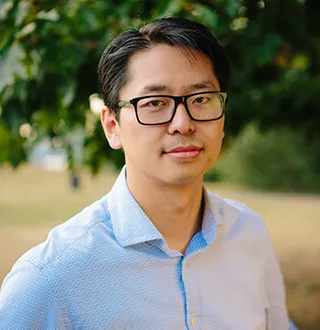 Ji Li TMIET
Ji is a finalist for the IET Volunteer Medal for his dedication to his role as an IET Education Officer.
Over the past year, Ji has worked tirelessly, promoting and truly representing the IET's Vision, Mission, and Behaviours, all whilst continually supporting all changes to the Education Volunteer role.
He is always ready to listen, provides valuable feedback and ideas, and fully commits to the Education arm of the IET's strategy to inspire the next generation into STEM and engineering careers.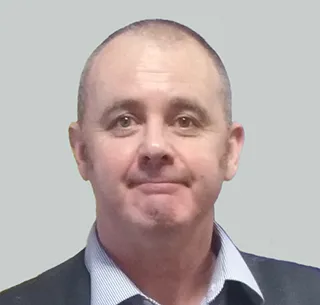 Dr Philip Moffitt MSc CEng MIET FInstLM FHEA
Philip is a finalist for the IET Volunteer Medal for his exceptional contribution to the IET's Education mission to end Digital Poverty and support disadvantaged pupils.
He strives to continue in the mission to inspire the next generation by directly supporting 24 young people from disadvantaged backgrounds.
At the start of the COVID-19 pandemic, he assisted the IET in preparing and recording mathematics teaching video resources for children in lockdown.
A true team player, he provides exceptional support for fellow Education volunteers, becoming an unofficial mentor to many of the new Education Volunteers.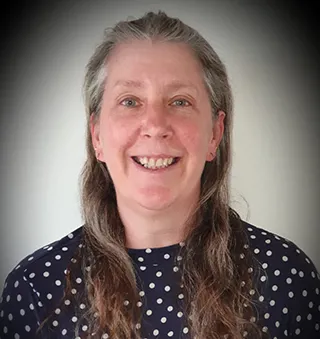 Nicola Wallis BEng CEng MIET
Nicola is a finalist for the IET Volunteer Medal for her dedication to inspiring the next generation of engineers in her role as a volunteer for the IET Education team.
She is committed to inspiring girls and young women into engineering, to increase gender diversity within engineering, aligning her own personal beliefs with the IET's mission.
As a volunteer with her local Brownies, she has created a potential new Guiding badge, to further inspire young women into engineering careers on a national level.
Early Career Professional Medals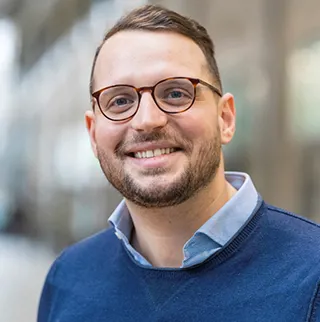 Dr Giacomo Valle PhD
Dr Valle is awarded the Sir Henry Royce Medal for his exceptional work in developing innovative algorithms able to restore natural touch in amputees using neuroprosthetic devices.
He combines the knowledge of neuroscience and medicine, as well as engineering and artificial intelligence to connect the human nervous system with bionic limbs.
Dr Valle played a central role in the first long-term implant of electrodes in the peripheral nervous system of hand amputees, restoring their sense of touch and was also one of the primary scientists participating in a clinical trial to develop and implant the first sensorised bionic leg in leg amputees.
Dr Valle is a Postdoctoral Researcher at Swiss Federal Institute of Technology in Zurich (ETH).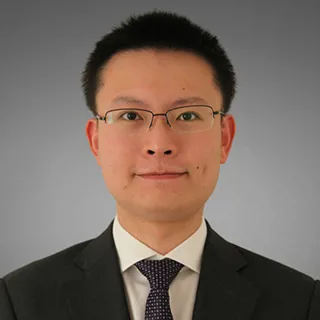 Dr Boyang Shen PhD MIET MIEEE MInstP
Dr Shen is a finalist for the Sir Henry Royce Medal for his outstanding work in the field of Superconductivity.
Dr Shen is a Research Fellow and a Research Associate at the University of Cambridge.
During his PhD, Dr Shen designed a superconducting Lorentz Force Electrical Impedance Tomography.
Currently, he is designing a compact MRI for ultra-precise detection using the advanced technology of high-temperature superconductors.
These novel medical devices can detect early cancer and can potentially save thousands of lives.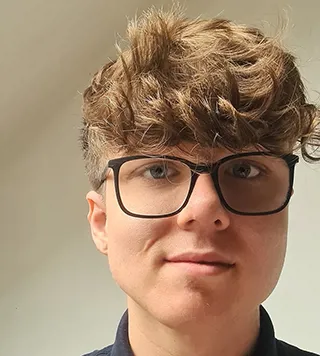 Callum Swift
Callum is a finalist for the Sir Henry Royce Medal for excelling in his role as a multi-skilled engineering apprentice at Premier Foods in Stoke.
Callum acted as key engineer in the commissioning of a £14 million production line.
Within this role, he worked with a team of Italian engineers to program the plant, complete mechanical work, and train all operators as well as support production for the following 12 months.
Callum achieved this whilst overcoming extreme anxiety.
Callum is also a great ambassador for engineering and engineering apprenticeships.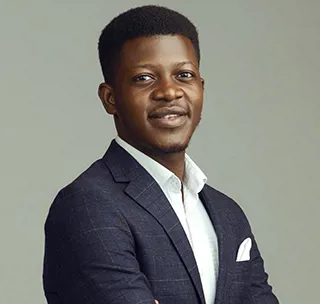 Dr Adeayo Sotayo CEng PhD AFHEA MIET
Dr Sotayo is awarded the Mike Sargeant Career Achievement Award for his technological excellence as Lead Researcher and Engineer on a novel and sustainable building project.
The project uses thermo-mechanical compression of wood, increasing the flexural modulus and strength by over 200% and better fire performance, to replace metal connections and showcase low-carbon technology.
He received a Doctoral Research Award for his PhD research on developing and optimising novel composites from recycled waste as part of a £9.8m Centre for Global Eco-innovation programme.
Dr Sotayo is an outstanding Engineering ambassador to young people from the black, Asian, and minority ethnic groups and socio-economically disadvantaged backgrounds.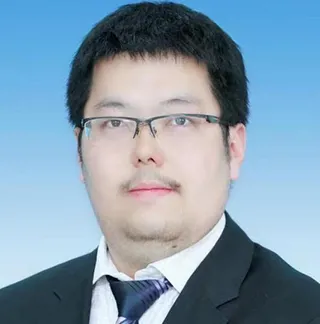 Professor Weihao Hu FIET
Professor Hu is a finalist for the Mike Sargeant Career Achievement Award for his work in renewable energy generation and the application of artificial intelligence in power systems.
He is a Professor at the University of Electronics Science and Technology of China (UESTC) and is highly cited and respected in the wind power area.
Professor Hu received substantial venture capital investment to establish the Chengdian Dawei Technology Company to commercialise some of his patents.
He is the founding director of the Institute of Smart Power and Energy Systems at UESTC.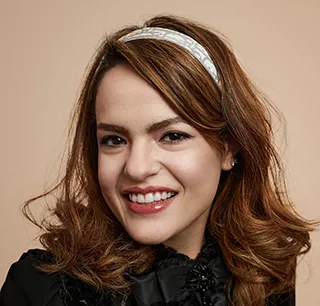 Professor EUR ING Dr Larissa Suzuki BSc MPhil CEng FIET FRSA AFHEA IntPE MBCS
Dr Suzuki is a finalist for the Mike Sargeant Career Achievement Award for her outstanding work on the Interplanetary Internet where she is helping to implement a new internet that has the potential to support space exploration and enable discoveries for the benefit of mankind.
She is the Data/AI Practice Lead for Google Cloud and a Google Fellow for AI Ethics Principles and coordinates a working group on Fairness in AI, helping Google to enhance its AI technology capabilities in terms of inclusiveness and ethics.
As an autistic engineer, Dr Suzuki strives to use her knowledge to encourage people to build empathy and inclusiveness for people with disabilities and diverse backgrounds.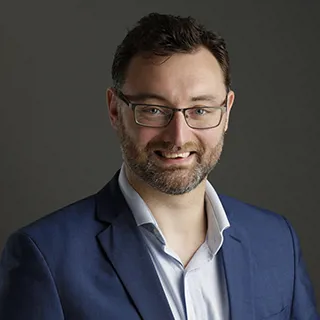 Dr Richard James Edward Taylor PhD MIET CEng
Dr Taylor is a finalist for the Mike Sargeant Career Achievement Award for his pioneering work in developing a range of photonic crystal surface-emitting laser (PCSEL) technologies that are set to revolutionise the semiconductor laser industry.
His inventions led him to found Vector Photonics Ltd, the first company worldwide focused on the commercial exploitation of PCSELs.
The importance of the work by Dr Taylor has led to Vector Photonics leading an international consortium to develop PCSELs for additive manufacturing.
Dr Taylor is the founder and Chief Technology Officer at Vector Photonics.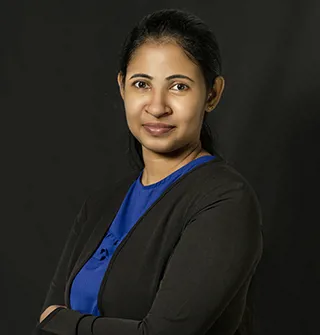 Eng. Thilini Wasundara
Thilini is awarded the Paul Fletcher Award for her outstanding volunteering contribution as Chair of the IET Young Professionals Sri Lanka, member of the Young Professionals Committee, and an IET Young Professionals Ambassador.
She was instrumental in organising the Young Woman Engineer (YWE) Sri Lanka award in 2017, the first IET YWE award ceremony outside of the UK.
She was recognised by the IET Sri Lanka Young Professionals Network for her outstanding role in promoting STEM among young women in Sri Lanka through the YWE award.
Thilini is also working on the IET's 150 celebration event in Sri Lanka and was a member of the Volunteer Communications Working Party in 2020.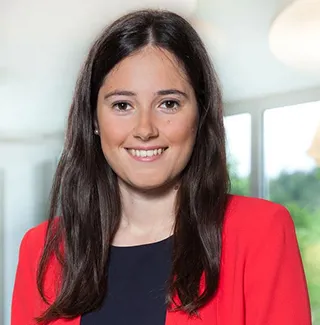 Laura Gil MSc(Eng) MIET
Laura is a finalist for the Paul Fletcher Award for her work with the IET Young Professionals Committee (YPC).
Laura's passion for the work of the IET is evident in her dedication to her role as the current Chair of the YPC, where she has used her project management skills to keep the energy and work rate of the Committee high during a time of great challenge in the COVID-19 pandemic.
She also represents the YPC on the Volunteer Engagement Board, bringing a fresh perspective.
She is an inspirational leader and is passionate about encouraging young women into leadership positions.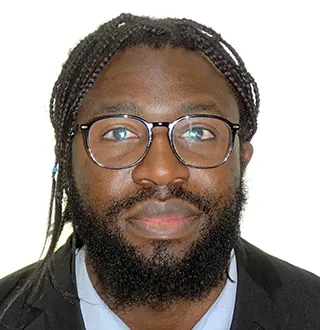 Dr Ejay Nsugbe PhD CEng CMath CPhys CSci SMIEEE FIMA FRSA
Dr Nsugbe is a finalist for the Paul Fletcher Award for his active volunteering role within the IET where he is currently a member of Council.

Dr Nsugbe has represented the IET on a project in sub-Saharan Africa, training female teachers on delivering STEM content to students.

Dr Nsugbe has also led IET Nigeria to develop a 6-monthly mentorship programme to help in the coaching and mentoring of young graduates towards effective professional skills to support them in their first Engineering role.

<!—Lead forensics script -->