Photonics - practical and optimised
However, all of these require integration of many photonic components on a tiny chip with high density and efficiency, and in such a way that they are robust to errors in manufacturing and to variations in environment. In particular, implementation of inexpensive and miniaturised ultrafast lasers which can be densely integrated with other photonics on-chip would revolutionise many applications, from medicine to quantum technologies. 
This goal can be achieved by introducing state of the art computer optimisation and artificial intelligence techniques into photonics design, and by combining this with novel nanofabrication techniques.
Professor Jelena Vuckovic
Jelena Vuckovic is a Jensen Huang Professor in Global Leadership, professor of electrical engineering and, by courtesy, of applied physics at Stanford, where she leads the Nanoscale and Quantum Photonics Lab. She is also a director of Q-FARM (Quantum Fundamentals, ARchitectures, and Machines) - the Stanford-SLAC Quantum Science and Engineering Initiative. Upon receiving her PhD from the California Institute of Technology (Caltech) in 2002, Professor Vuckovic worked as a postdoctoral scholar at Stanford before joining the electrical engineering faculty in 2003. Since then, Professor Vuckovic has established herself as one of the most distinguished researchers in nanoscale and quantum photonics of her generation.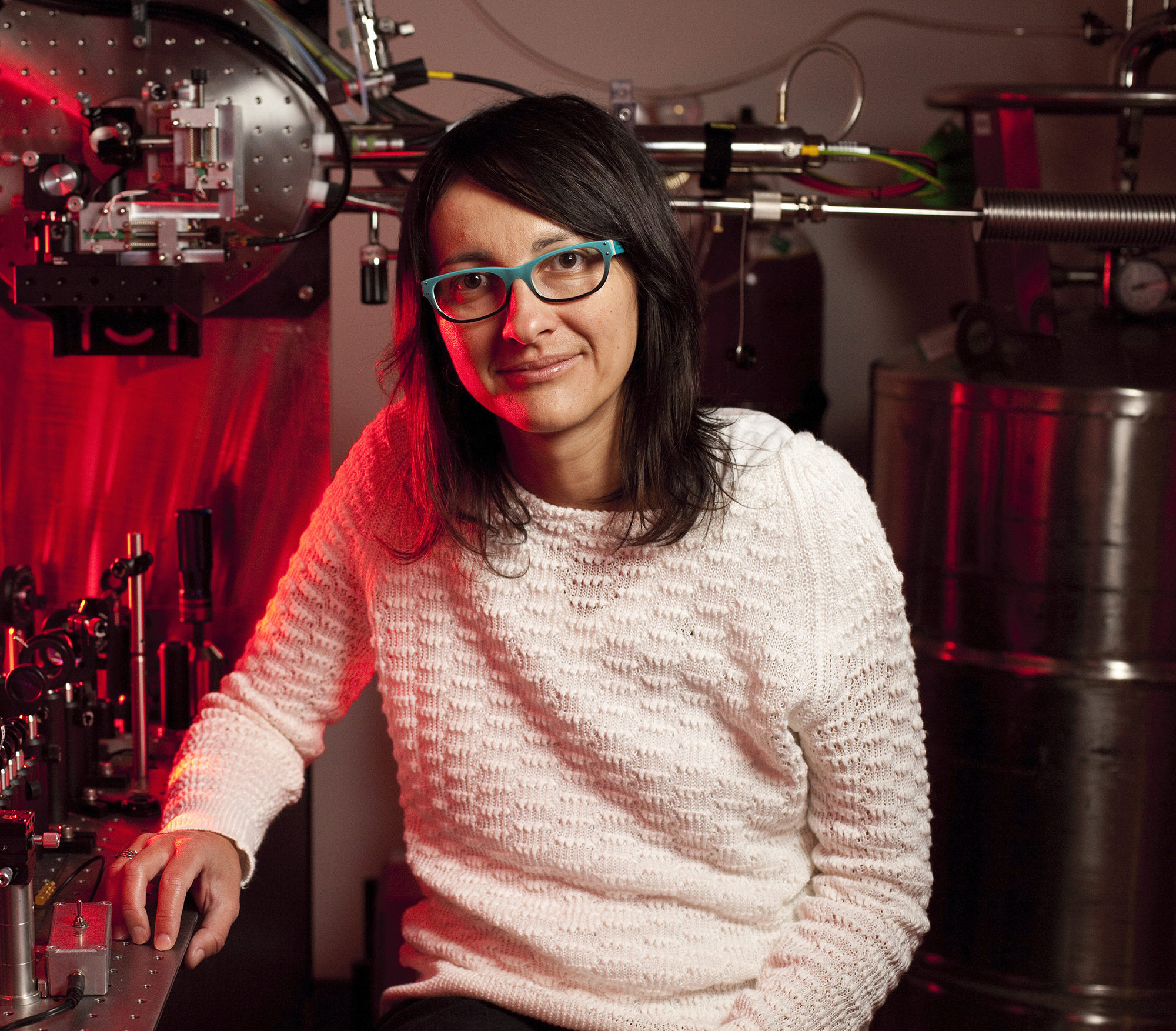 Professor Vuckovic has received numerous honours for her work, including, most recently, a Distinguished Scholar award from the Max Planck Institute for Quantum Optics (2019). She has also been recognized with the Humboldt Prize (2010) and the Marko V. Jaric Award (2012), awarded to scholars for outstanding achievements in physics. In 2013, Professor Vuckovic received the Hans Fischer Senior Fellowship from the Institute for Advanced Studies in Munich (2013), DARPA Young Faculty Award (2008), Presidential Early Career Award for Scientists and Engineers (2007), and Office of Naval Research Young Investigator Award (2006).
She is a fellow of the Institute of Electronics and Electrical Engineers (IEEE), the American Physical Society (APS), and the Optical Society of America (OSA). 
Along with research and teaching at Stanford, Professor Vuckovic has held visiting positions at the Max Planck Institute for Quantum Optics (MPQ) in Munich, Germany (2019), the Institute for Advanced Studies of the Technical University in Munich, Germany (2013 – 2018), and the Institute for Physics of the Humboldt University in Berlin, Germany (2010 – 2013). She is a member of the scientific advisory board of the Max Planck Institute for Quantum Optics, Ferdinand Braun Institute in Berlin, Germany, an advisory board member of the National Science Foundation (NSF) – Engineering Directorate, and a board member of SystemX at Stanford. Currently, she is also an associate editor of ACS Photonics and a member of the editorial advisory boards of npj Quantum Information and APL Photonics.