Start of main content
Notification – fake SurveyMonkey survey
We have been informed that a 'SurveyMonkey' online survey has been circulated to some of our members – purporting to be from The IET (see image). This survey has not been sent by the IET.
The sender does not appear to be a legitimate organisation and we advise not visiting the web location indicated.
Please be alert. If you have clicked on the link and supplied any information – our advice is to contact your IT department for support.
We are in active communication with SurveyMonkey and have requested the deletion of the survey and all data associated with it.
We want to reassure all our members and customers that their data with us remains secure and its security is our top priority. No IET systems, data or infrastructure have been breached.
If you have any specific concerns, please do not hesitate to contact us.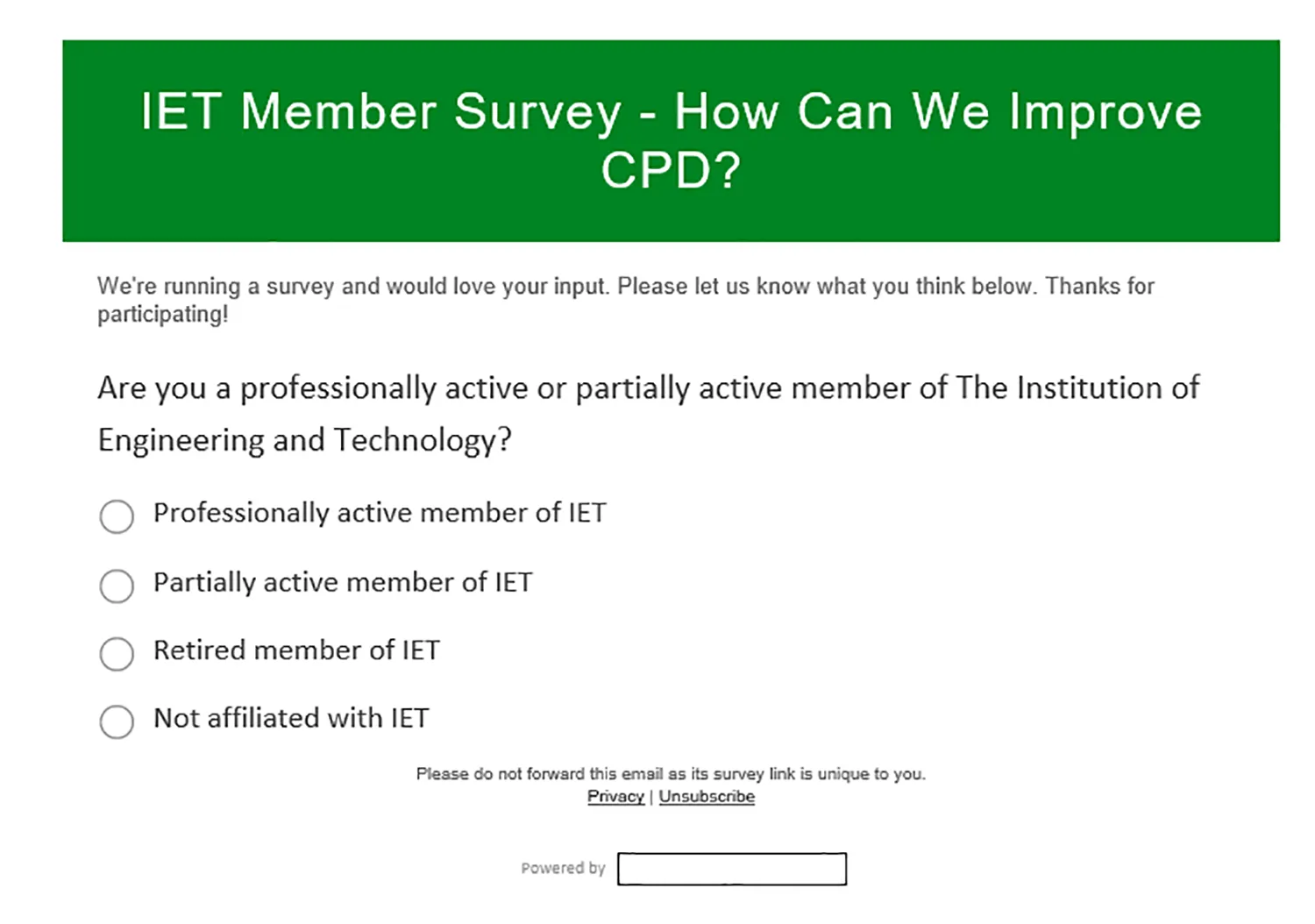 <!—Lead forensics script -->