Start of main content
Kenya launches its first IET On Campus group
From what is involved, to plans to the future, to her three top tips – Maria gives us the full scoop as Chair of the IET On Campus group Kenya.
"Setting up the IET On Campus group has been my biggest achievement so far as an IET volunteer. I first proposed the idea in November 2021 to two fellow students, Nick Wariua and Kenneth Temba. They were all for it, so we arranged a phone call with the IET staff team, told them about our plan and asked a lot of questions.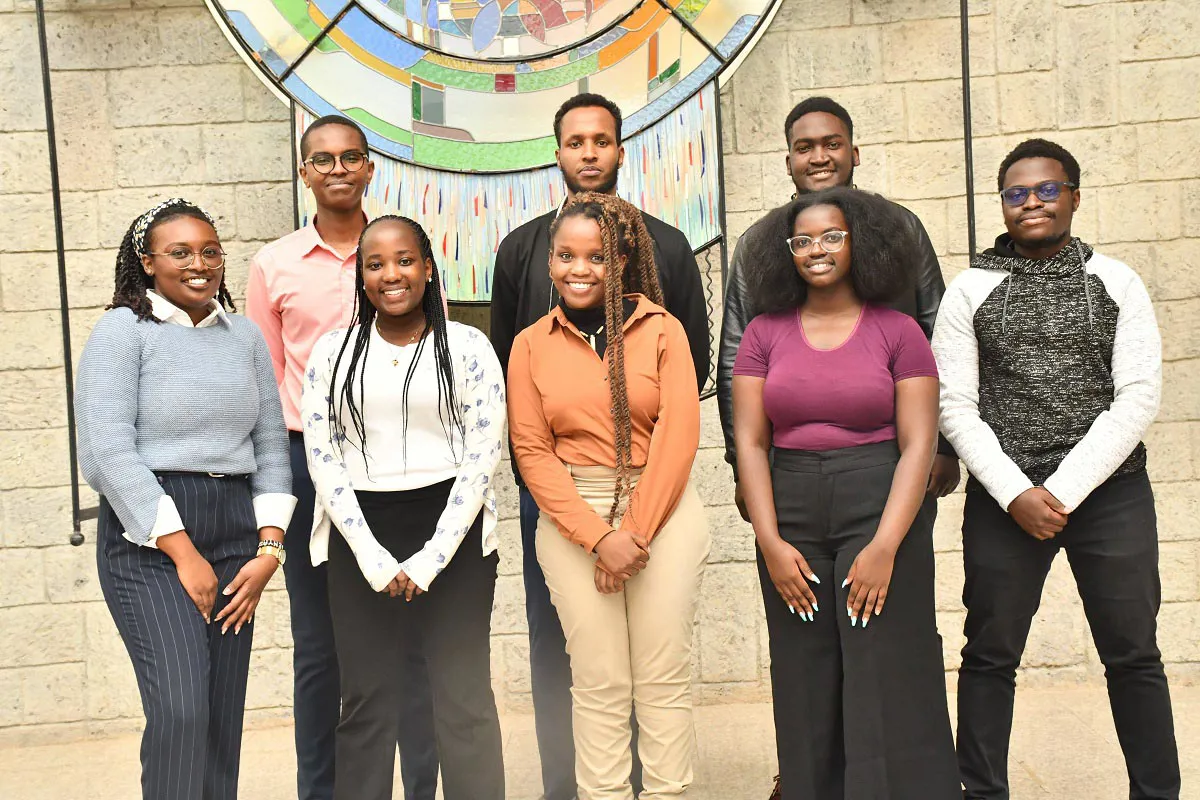 Once we'd received the IET's go-ahead to start up an On Campus group and secured a university patron, we drafted an internal constitution and decided on the nine roles we'd need in the leadership team. We then sent out an initial call for students to apply for the six remaining positions available – this generated a big response.
We now have a multi-skilled leadership team with capabilities in graphics and design, report writing, event planning, team coordination and more. To make sure we all work towards the same shared goals, we adopted the IET Core Values [Integrity, Excellence and Teamwork] and defined our mission and vision. Our slogan says it all: by students, for students.
To promote the On Campus group, we designed simple posters and shared them on WhatsApp groups and social media platforms, as well as emailing students. The response was brilliant, and our first three events went down really well: the April IET Fun Day (112 students), the May Brainstorming Buzz (30 students) and the June Tech and Business Webinar (35 students).
We requested post-event feedback because it encourages us to keep striving to do better. We have many more activities planned for the 2022/23 academic year, including a drones information session, a hackathon for game developers, a freshers' fair and webinars on an array of topics.
On behalf of the On Campus Group, I would like to express my sincere gratitude to the IET for providing us with this amazing opportunity, which will have a large and positive impact on students at Strathmore University for many years to come."
Top tips
Thinking of setting up an On Campus Group? Here are Maria's top tips:
Go for it – you can do it! It is definitely one of those life experiences that you will never regret or forget
Choose your team wisely – aim for a diverse group with a wide range of talents
Listen to the advice of people who've been in similar leadership roles
<!—Lead forensics script -->