Acing the interview with Hamish Sams
Published: Mon 22 Jun 2020
So many sites online offer an overwhelming amount of advice when it comes to job interviews; the IET is no exception. From 'How to answer the "Where do you see yourself in 5 years?" question' on E&T Jobs to '10 must-have skills that'll get you hired' from executive recruiter, David G. Jensen, there's a lot of information to get through.
With the current COVID-19 pandemic affecting businesses and industry on a global scale, competition in the job market is going to be fiercer than ever for students. That's why, to keep it simple, we've teamed up with our Student member Hamish Sams, to give you first-hand tips to ace your upcoming interview – and each one after that.
Introducing Hamish
Student member for four years
Studying Electronics and Electrical Engineering Meng
In his final year at the University of Sheffield
Soon-to-be full-time Automation Engineer at GSK
From work experience to summer placements to securing his graduate job offer, Hamish has had his fair share of interviews…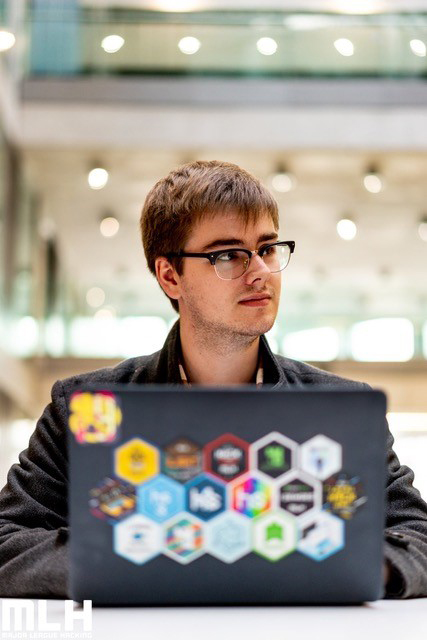 Getting an interview
"Making sure your CV is up to date is a good start. Tailoring your CV to each role is an absolute must.
The most overlooked opportunity of job hunting is making use of your network. Contact colleagues, friends, relatives, conference contacts, anyone who might be interested and ask if there are any positions; plenty of engineering companies have internal hiring schemes. If there are none currently available, ask if they can keep an eye out and you'll be sure they'll think of you next time they hear anything.
University careers fairs are a great opportunity for networking. Showing your knowledge of the engineering industry and current trends as well as being personable and friendly to the potential recruiters there is a fast-track way into the company. If you can research the companies attending beforehand, know what you'd like to do and figure out good questions to ask them, then you'll really make an impression.
Many conferences offer tickets free to students even if they don't specifically say so, just ask! This is how I've gotten into expensive conferences that are typically priced only for companies to attend, like the "Pharma AI & IoT" conference which usually costs £1320!
I found out about my first summer placement at GSK by asking a friend working there if any positions were open; these roles are all either filled through word of mouth or on the company's jobs page. I'm a firm believer that you're much more likely to get a job you like by doing direct to a company's hiring page and contacting them directly.
Job boards can be a useful tool to plan what you'd like to do and where. I'd use Glassdoor to find reviews of the company, even typical salaries to know what to expect and if you can negotiate, interview questions which are commonly identical year after year, and of course available job roles."
Need more industry contacts?
Build and grow your network with us through volunteering, our Communities, and Young Professionals network.
Interview prep
"Getting ready for an interview can be a stressful task if you don't have a plan. Most of your prep time for an interview should be spent researching the company and role:
Read (and re-read) the job description, making sure you're able to comment on your experience with any of the points.
Remind yourself why you applied in the first place, what about the company interested you? Having specific reasons are what employers look for, they need someone to fit in with their core values after all.
Spend time researching how the company functions, makes its money and recent news.
Make sure you have answers for those tricky interview questions that might come up."
During the interview
"If you've got an interview scheduled in the near future, there's a chance it's more than likely going to be a video call. You'll definitely want to make sure that your camera, microphone and internet connection are all working.
Although you probably won't need to plan your journey to the dining room ahead of time, take the time to make sure you're sitting in a well-lit area and try to keep outside noise to a minimum, as this can be distracting to the interviewer and your responses may not always be heard.
Being well dressed for an interview is key – just make sure you don't stand up if you're only dressed to impress from the waist up. No one wants to see your pyjamas.
Having all your documents to-hand is a good sign, showing you're organised and eager. Most importantly, make sure you've got your CV close by."
Remember to take your time! It's alright not to answer immediately, and taking the time think about the question isn't a bad thing. The key is to stay calm and take a breath rather than barging in with a rash response. Remember, pause, think, breathe, speak!