Start of main content
Giovanni Sobrero
Published: Wed 3 Feb 2021
Chartered Engineer by 26, now to focus on Fellowship…
Giovanni Sobrero recently joined Amazon as an Area Manager after four years working at Rolls-Royce.
He joined the engineering company's graduate scheme after completing a masters in mechatronics and robotics engineering at Leeds University, gaining experience across departments including manufacturing, project management, software engineering and system engineering.
After completing the scheme, he was offered a permanent position within Rolls-Royce as an aftermarket manufacturing project lead and was later promoted to Production Manager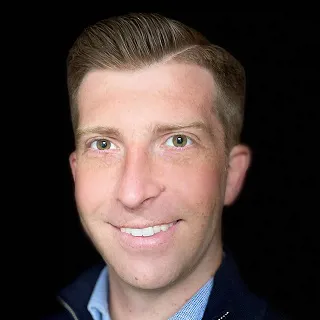 "In this role, I was responsible for delivery on time, budget and product quality, along with KPIs such as inventory, cost and right first time (RFT).
I'm now starting a new adventure at Amazon, where I'm responsible for a team of up to 200 people during peak times, managing last-mile delivery."
An active member of the engineering community
An ambitious and proactive young man, Giovanni has always been eager to take advantage of any opportunities available to him and joined the IET after discovering the organisation through his graduate scheme.
"I wanted to be a member as it offered a more flexible approach to Professional Registration, and it was also the perfect mix between mechanical and electronics, which combined my academic qualifications."
Straight away he became an active member of the engineering community, engaging with his Local Network in Birmingham and attending personal and professional development events that "definitely fuelled my growth".
Noting that there were many young professionals (YPs) in the region with no presence on the IET Birmingham LN, Giovanni decided to develop one specifically for YPs. His call to action garnered a positive response, and within three months there was a 12-strong YP committee in place.
"The pandemic caused a roadblock for us, but we moved our meetings and events online to great success.
We were shocked to find 200-300 people joining our events online!
A particularly popular one was called the road to Chartership which I spoke at after completing my registration.
I wanted to give others an inside view of the process and inspire them to also apply."
Giovanni's volunteering roles didn't end there. He's also worked as a YP Buddy, supporting those making the transition from education into employment, and a STEM ambassador and graduate mentor at Rolls-Royce.
"It's very rewarding to give back," "these extracurricular activities provided personal development that was able to support my application for CEng"
Applying for Chartered Engineer (CEng) status
Giovanni wanted to apply for CEng in order to gain recognition of his hard work and his capabilities and took advantage of all the support on offer to help with his application.
This included working with his professional mentor at Rolls-Royce and IET Registration Engagement Manager (REM) Lucy Byrne.
They helped him to draft his application, highlighting the ways he could demonstrate his knowledge and understanding through his practical work experience and the work-based learning that had improved his skills.
"I found the application process quite straightforward, but the support was invaluable. Lucy's availability and depth of suggestions were absolutely spectacular. Thanks to her I always had a clear view of what the process was and if any help was required, I found the right answer. This streamlined the process massively. I really benefitted from the support of the REM and am grateful that its ongoing beyond CEng registration."
Next steps
Now that Giovanni has CEng under his belt at the age of 26, he's already focused on the next career challenge.
He's since moved to Amazon to manage a larger team and wants to achieve a senior manager position within the next three years.
He's supporting this goal by planning an MBA and becoming a manufacturing and operations consultant.
"Amazon has a competitive programme where you can work towards an MBA and move into a senior position within a number of years,".
"I've also got my sights set on becoming registered as an IET Fellow, if possible, by the time I'm 30.
"Whereas CEng focuses on your competences as an engineer, I feel fellowship showcases your development as a leader.
So next I'm going to sit down with Lucy and look into the steps I need to take to achieve this."
Giovanni's advice…
Giovanni's also keen to help others with their own professional development and is currently mentoring several people through their CEng application process.

"When I give advice to people regarding CEng, it's always to look for opportunities, especially after you've finished university and joined a company.

You think you know enough and then you realise you still have everything to learn!

"But the best advice I can give is just to start,". "Always remember that a thousand-mile journey starts with the first step.

So, stop putting it off and start the process. It's all up to you, so use your ambition to fuel your drive to get it done!"

<!—Lead forensics script -->