Start of main content
David Gillespie: Professional Registration showcases your development as an engineer
Published: Wed 4 Mar 2020
David Gillespie works as an Applied Research Specialist at Collins Aerospace. He enjoys the variety of his job, which can range from writing papers or hand-braiding cable through to attending conferences or writing code. There's no real typical working day he says: "The only constant is coffee."
David left school at 15 to join the Army as an aircraft technician. After five years in the Armed Forces, he decided to turn his love of coding into a career and left the Army to return to education. He began studying a National Certificate in IT, working his way up to a HNC, and gaining a place on Paisley University's software engineering BSc course.
Sadly, David's graduation tied in with a recession and there were few software engineering jobs available. For a short time, he had to fall back on his Army trade and work as a contractor, however, he soon found work as a technologist at Spirit Aerosystems.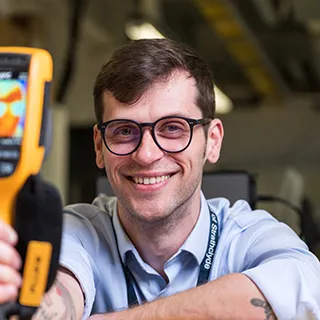 Starting his Professional Registration journey
David first applied for Professional Registration in 2016, after joining Spirit Aerosystems. This was because he wanted to benchmark his professional competence. "I didn't have an engineering degree, so I felt that I needed something more to feel like a 'proper' engineer," he explains.
He originally applied for Incorporated Engineer (IEng) but was unsuccessful. However, he was advised he may meet the criteria for Engineering Technician (EngTech) and he was asked if he would consider applying for EngTech.
"At first I was a bit disappointed because it felt like I'd failed, but then I looked at it as a step towards my initial goal," he says. "A big part of Professional Registration is showing your development as an engineer. What better way to demonstrate that you are developing than through gaining Professional Registration?"
View how professional registration has helped David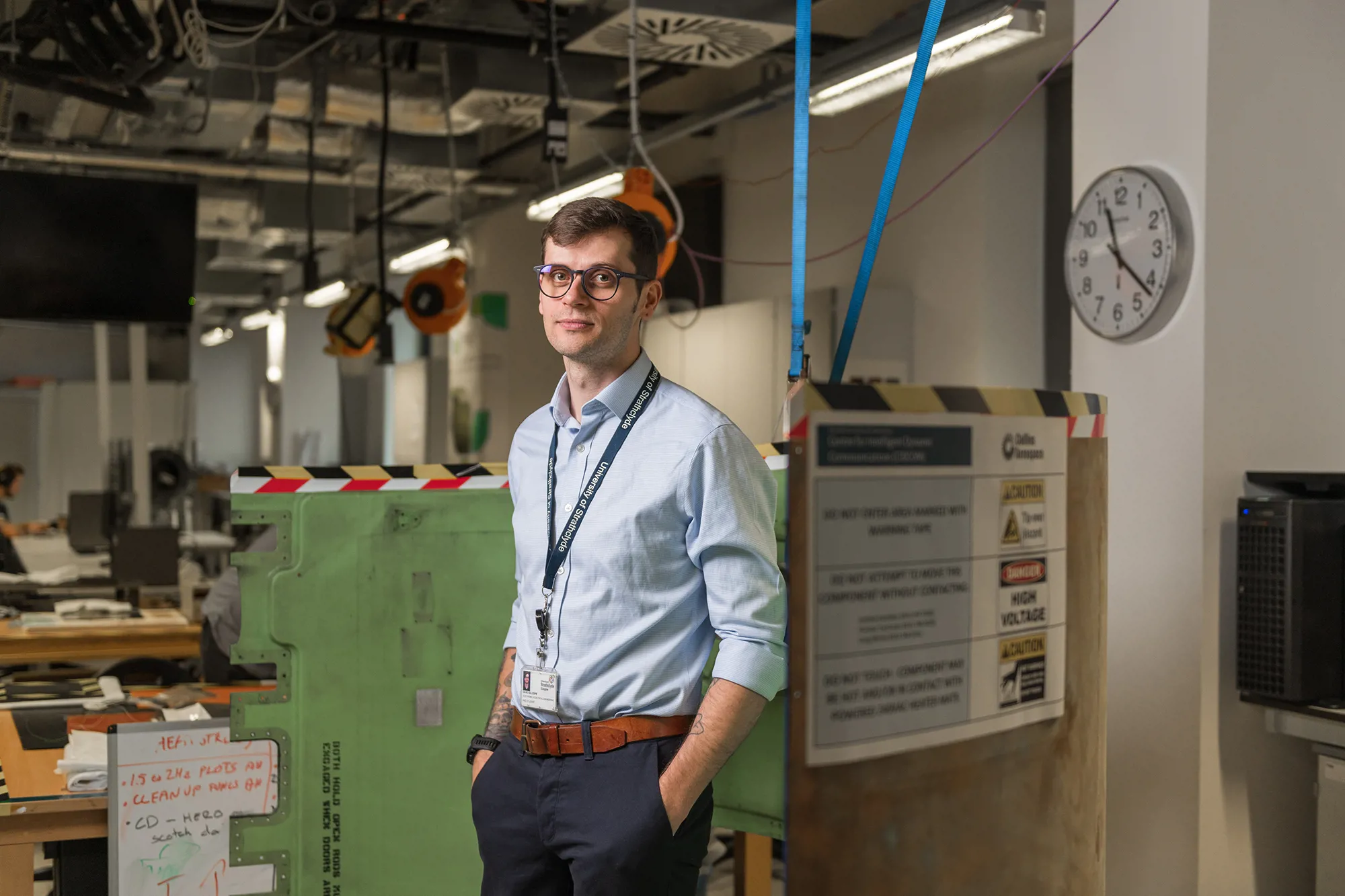 Filling the gaps
Having gained EngTech status, David took on board the feedback regarding the gaps in his IEng application. The assessment panel were unable to determine work-based learning to the equivalence of Bachelor Degree learning, which is the benchmark level of learning for IEng.
"It wasn't that I didn't meet those criteria, I just lacked evidence to put into my application," he says. "As I worked in research I couldn't just hand over my work as it involved protected IP. Therefore, I turned to formal education. I took some Open University engineering modules to demonstrate my capabilities; before I knew it, I had an Open honours degree."
As professional development is one of the key aspects of Professional Registration, David wanted to continue his studies and won a scholarship onto a master's programme at the University of Strathclyde. It was during this period of his career that he moved to Collins Aerospace and was also expecting his first daughter. He decided to postpone his MEng, taking an exit award of a Postgraduate Certificate with the intention of returning once life had "settled back down". Instead, on the advice of a work mentor, he later began an industrial PhD instead.
Busting myths
David reapplied for IEng in 2018. At the end of his Professional Review Interview (PRI), one of the panel asked why he hadn't applied for CEng rather than IEng.
"I told him it was because I didn't have a master's degree yet, so was planning on submitting after my PhD," he says. "They explained a postgraduate qualification isn't a necessity, as long as you can show you're working at that level. They suggested I run a CEng application past a Professional Registration Advisor (PRA) and see what they say. I did, and 10 months later had submitted my CEng application.
"I definitely benefitted from engaging with a PRA," he continues. "Applying for Professional Registration isn't like writing a CV or describing your work history; you need to clarify how your work aligns with the UK-SPEC. Using the IET's Career Manager system was great, as I felt I was able to chip away at it anywhere I had an Internet connection. I didn't have to drag around a paper application."
The benefits of Professional Registration
David says Professional Registration has definitely benefitted his career, but not so much because of the letters after his name. He feels he gained the most from the journey itself.
"The requirements to achieve each level of registration compelled me to push myself further. By developing myself – through education and workplace opportunities – I've made myself a more attractive employee. Since starting the Professional Registration journey I've gone from a hands-on technician job where I was told a PhD was a pipe dream, to a role where I run several research projects and supporting my PhD is an obvious investment for my employer," he enthuses.
Constantly move forward
David always has his next goal in mind and is currently working toward Fellowship and completing his PhD. "Career success is about always moving forward. As long as I'm progressing towards a goal I'm succeeding," he says.

He's keen to help others too and is currently mentoring several early-career engineers. "I think as a person and an engineer you need to develop others. You should help them surpass you; you don't pull the ladder up after you."

The first thing he advises mentees is to become a member of a professional institution and then look at EngTech, IEng or CEng depending on where they are in their career. "This is because the benefits I've had from the point of beginning my Professional Registration journey have been immense," he concludes.

Find out more about Professional Registration.

<!—Lead forensics script -->