Start of main content
Working on my soft skills has greatly influenced my personal and professional growth
Published: Fri 4 Dec 2020
My name is Jaya Sujeewon-Rughoo MIET, and I'm a 28-year-old Mobile Core Network Engineer for one of the biggest telecom companies in Mauritius.
As someone who has always thrived more in the technical stream, I absolutely love my job! I'm currently employed at Mauritius Telecom, Mauritius' leading telecom company, which offers fix telephony and mobile telephony, as well as broadband and mobile financial services. I always find it fun to use the analogy of the human body when I describe the mobile core network. The core network is the heart and brain of the mobile device and data network, crucial to the successful operation of our mobile services.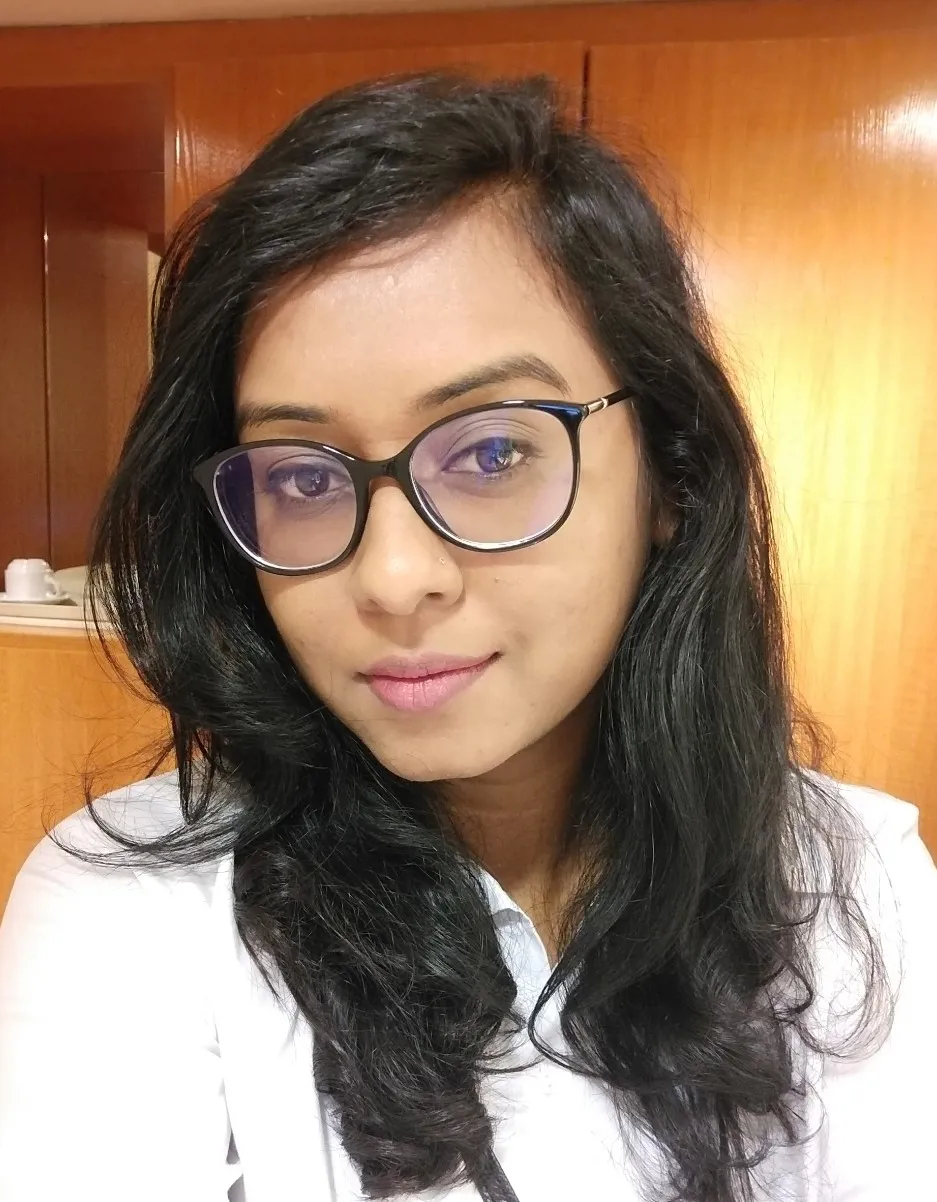 There's always a sense of moving forward
Life in an organisation like Mauritius Telecom (which currently has over 2,000 employees*) is gratifying, constantly evolving and at times challenging; there's always a sense of moving forward, whether it be with the latest technology or industry changes. One of the best things about working in such a large organisation is the visibility we have on new technologies. I'm particularly excited to contribute to the deployment of 5G.
Working in the network strategy department, our team leads the planning and implementation of new projects. Implementation of new equipment can be challenging, especially when trying to integrate with third-party systems. A lot of troubleshooting is needed, but that keeps it interesting; being able to use my technical expertise to support my team and the project by providing practical solutions is just so fulfilling. It affirms who I am professionally and that I'm on the right path for my career.
Becoming part of a global family
I first heard about the IET during a job interview as my interviewer was an executive member of the Mauritius Local Network (LN). With their encouragement, I participated in Present Around The World in 2015. The experience was so enriching.
From then on, I decided I wanted to be part of this big, global family. I was able to develop and showcase my presentation skills but also begin to build an invaluable network of connections. I've been on the executive committee since then, taking the positions of treasurer and vice-president as well.
Being part of the LN has greatly influenced my organisational and communication skills
This has helped me in my early career role, particularly as our team's strategy and workflow relies on these skills in addition to our technical knowledge. A typical project usually starts with a request for a proposal that we sent to our procurement team. Once they receive offers from the bidders, we conduct an evaluation and award the project. We then need to plan the project with the supplier and implement it in our network. Once the system is ready and has been commissioned successfully, we hand over to the operations team!
The importance of soft skills
Continuously building my technical expertise is important, but I'm also aware there are even more soft skills needed in order to fill any gaps. That's why I'm planning to refine my project management skills in the near future and work on my competencies; when I'm ready, my next step after this will be to begin my Professional Registration journey with the IET.
More than just a career choice
From being a child and loving watching my Dad do the handy-work around the house and repairing broken appliances, to majoring in Design & Technology at High School before graduating with a BEng in Electronics and Communication, I've barely ever doubted my choice to become an engineer.
Even though it gets tough at times, the sense of accomplishment and progression I've made, both professionally and personally, so early on in my career makes it all worth it. For me, being an engineer is not merely a job, but also a lifestyle.
Expanding your skillset outside the workplace could help you reach your full potential in your job role
<!—Lead forensics script -->