Start of main content
The making of a megaproject: Mark's journey from mentee to CEng
Published: Wed 10 Mar 2021
Mark's megaproject goals
"I didn't take the classic route to becoming chartered," said Mark Clifton CEng MIET.
"I started out in construction working with electrical teams in London, studying part-time at college whilst working full-time."
It was here Mark kickstarted his future in engineering, with a spark of inspiration: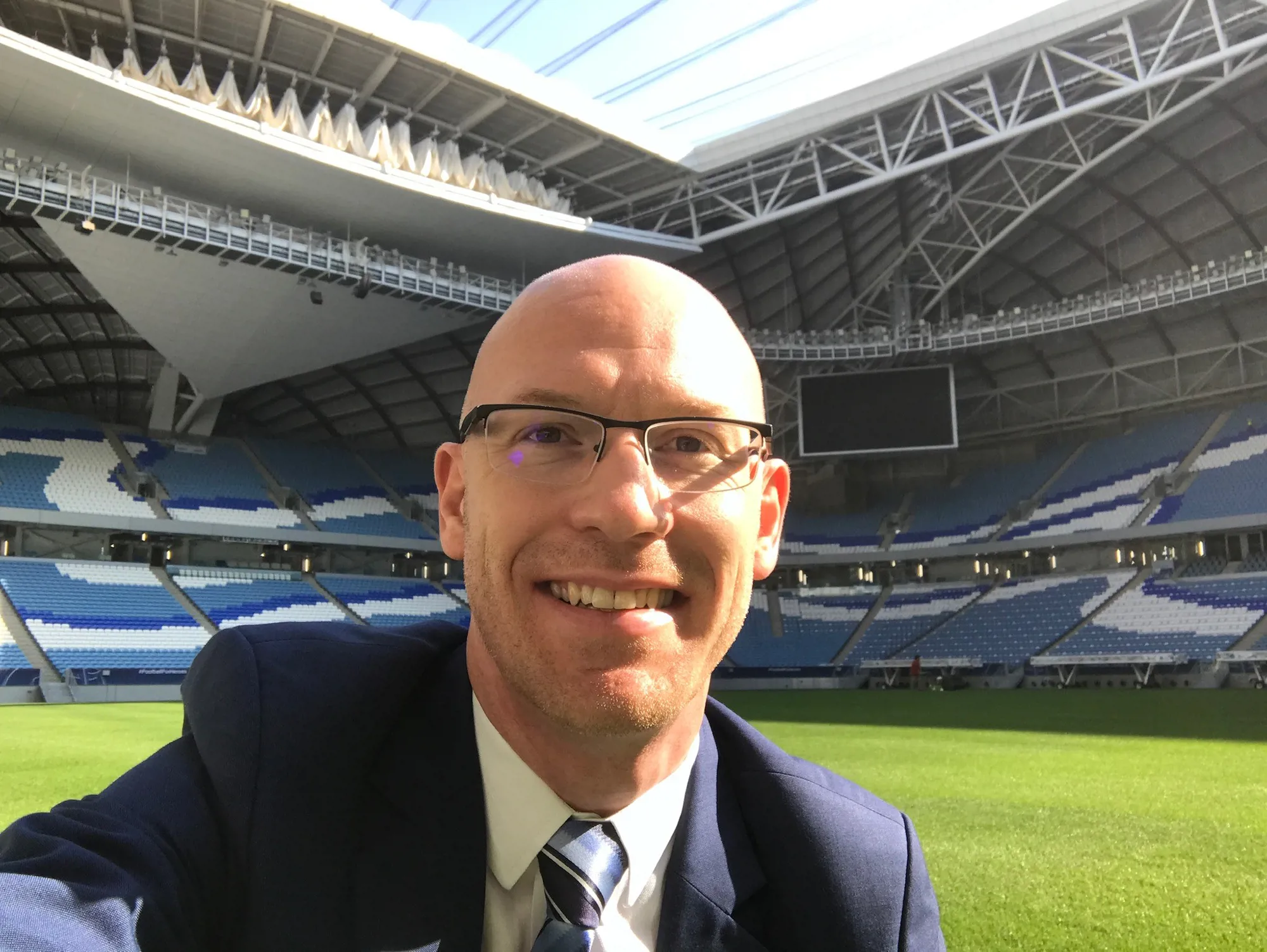 "I worked with an electrician in the late 90s, we did a lighting installation; after turning it on for the first time and seeing it light up, he said, 'we did that together,' and that was quite inspiring."
At the same time, attending the College of North West London, Mark was further inspired by engineering, learning about the likes of Nikola Tesla and Michael Faraday.
Navigating his way from an 'on-the-tools' tradesman in his early career to leading engineers in his current role, Mark found his calling: "I was always interested in working on megaprojects*. Projects that are outside the norm, or more interesting in variety, is what I liked."
But how do you get to work on a megaproject? You need to have megaproject experience. His first £100m project took him to the iconic Four Seasons hotel in London:
"It really broadened my experience, but it was also a real milestone for me. The broad scope from constructing a new on-site 11kV substation and CHP (Combined Heat & Power) plant through to the high-end and meticulously-designed rooms & suites was a fantastic experience.
I would say that even today the sheer quality and craftsmanship that went into the project still remains top of class anywhere on the planet."
As well as the Four Seasons, Mark has exposure from a variety of special and challenging projects: from data centres, an eye hospital, cinema, 5 Star restaurant, a fashion college, exposure to many CAT A & B commercial projects as well as major infrastructure works including electrical substations and district cooling plants and almost a decade in critical engineering projects carried out in the UK rail sector.
"It's important to find what suits you as a person. Early on in my career, I quickly realised it's more exciting and rewarding to tackle something that hasn't been done before; unique projects or those to an ultra-high quality or extremely-reliable specification."

Matching with a mentor
As well as working on megaprojects, Mark had another goal in mind: "Early on in my career, I went to a Professional Registration open evening at IET London: Savoy Place to find out more about becoming chartered. I always planned to do it as soon as I could. So, after finishing my part-time studies at university for my BEng (Hons), I started the process myself by using the Career Manager to record my CPD."
Then life happened. "It was suddenly a very busy time in my personal life, starting a family, and of course with work too. Becoming chartered was stalled for a while."
Whilst working overseas years later, Mark came across something on the IET website: our mentor scheme. "I'd had a go at collecting evidence for my CEng application already, but I'd got to a stalling point again; I think I got as far as I could've got by myself.
"I applied for a mentor online and got paired with one based in Qatar at the start of 2019. Getting advice from someone who was totally independent, who could just give me a real, candid answer, was exactly what I needed. Sometimes, you can be tinkering forever with your application to try and get it perfect, that's why a mentor is a good choice."
"For those in their early career, having a mentor can help you develop your career plan on more of a sound-footing."
"My mentor was there to look over the progress I'd made to date and help me identify the few areas I still needed to focus on. That little nudge of encouragement from someone who had been through the process themselves gave me the boost I needed to finish my application."
After working together on his application and prep for his presentation, by the end of 2020, Mark achieved his chartered engineer status: "It was definitely a long journey from wiring up those lights in London to getting CEng – 23 years!" But the goal always stayed the same, no matter how long it took.
Mark's top advice to younger engineers? "The number one recommendation I'd give to anyone in engineering is get out on site and see people working, see how buildings are put together, how infrastructure is laid. Meet and interact with a wide variety of people in the industry, even outside of your own sector. The network you surround yourself with has a massive influence on how you learn and progress."
"If you can focus on the medium to long-term scale and think of your work instead of just a job but as a Career, it will be so much more interesting and rewarding." From 'unofficial mentors' in your professional space to our global network, there are endless opportunities to connect with likeminded engineers on your own journey to achieving your own goals. If one of those is becoming professionally registered, an IET mentor is a good place to start.
"To get the most from your mentor experience, make sure you've done all your research, read the UK-SPEC, and start thinking about your CPD record early on - that way you've got a good foundation to build on when meeting with your mentor," he said.
From mentee to mentor
Since joining us as a Student Member in the late 90s, Mark has grown his engineering skills and knowledge exponentially and worked with us to achieve great things in his career; travelling across the world to realise his megaproject dreams by working on the FIFA World CupTM stadiums is an obvious highlight:
"I'm currently the Senior Manager (Handover Takeover) for the FIFA World Cup Qatar 2022TM Programme," he said. From leading and managing a team of engineers to reviewing technical documents, his day-to-day role is varied – and incredibly busy – to say the least.
"These stadiums are not your basic, 'out-of-a-box' kind of buildings that we put up and then bring in the football players," he said. "My current focus is between construction, before handing over to FM operations, but I work across a lot of departments: design, HR, commercial, budgets, staffing levels, to name a few.
"They're classed as critical buildings, like data centres or hospitals for example," he said. "It's very interesting engineering-wise; the venues are designed and built in an extremely reliable and redundant way to support the demands of one of the most-watched sporting events in the world."
So, what's next for Mark?
"I've now submitted my form to become a mentor. I really appreciate the support and the network from the IET. Plus, after my own experience, I feel like becoming a mentor will be a nice way to pay it back to other members. Hopefully, I can help some others from my own experience."
*According to the Oxford Handbook of Megaproject Management, "Megaprojects are large-scale, complex ventures that typically cost $1 billion or more, take many years to develop and build, involve multiple public and private stakeholders, are transformational, and impact millions of people."
Looking for extra guidance and some individual attention with your Professional Registration application?
<!—Lead forensics script -->