Start of main content
Making a real difference with Sadie Peacock CEng MIET
Published: Wed 17 Nov 2021
However, after completing her Physics degree at the University of Manchester, becoming an engineer was not something she had originally planned.
"After finishing my degree, I knew I wanted a job that combined hands-on work with data analysis and problem-solving," said Sadie.
"It was a huge challenge for me to move into the field of engineering initially and start in a permanent role with no previous experience.
I lacked a lot of the hands-on skills that people with an engineering-specific degree took for granted, and it took me a while to gain the confidence to address this and start asking questions."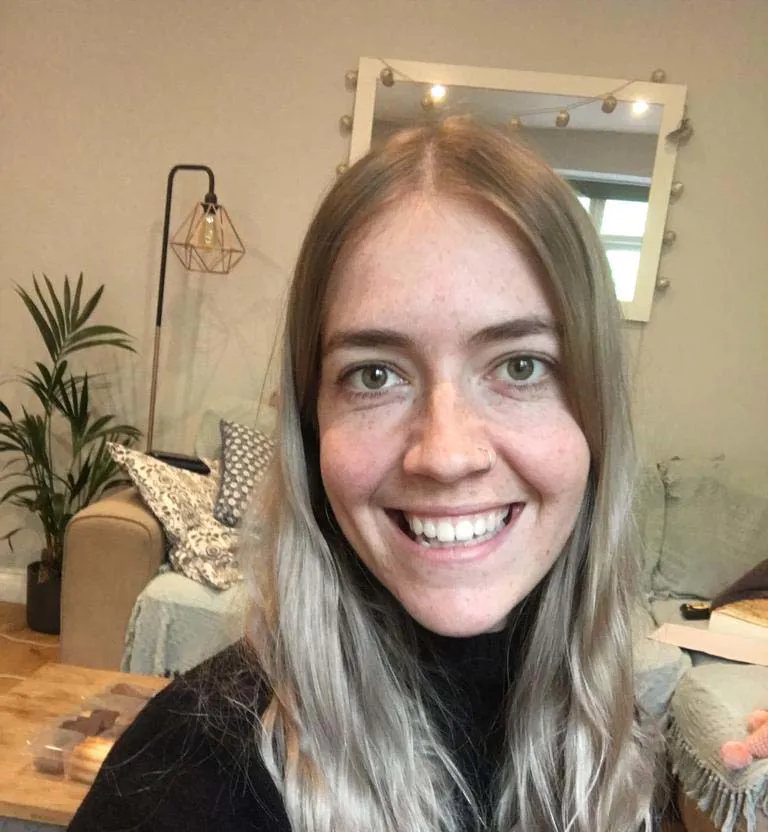 Now leading teams at Renishaw, an optical measuring equipment manufacturer
Sadie has found the perfect mix of practical and analysis work. "When looking at this role, I thought the products I would be supporting looked complex enough to satisfy the scientist in me," she said. "I'm now in charge of improving the processes used to build and test the products supplied to customers.
As the Senior Engineer, I also lead and manage the team, helping to prioritise workload, allocating people to tasks, and providing advice to ensure the team's targets are met."
Working in a high-pressure environment is a challenge
Sadie has faced the challenge, taking the opportunity in her stride has given her the chance to develop new skills – and progress early on in her career. "I'm proud of the managerial responsibilities that I have," she said.
"I always try to set an example and uphold the values and high standards of my company; I'm proud that I've earned the opportunity to manage the team, implement my ideas and have the freedom to make informed decisions, all whilst remaining technically involved in the work.
"The thing that I enjoy the most about the projects I work on is the amount of responsibility I have and the clear impact that my decisions and technical contribution have on the outcome.
The influence that I can have on a business-critical project really makes me feel like I'm making a difference. Before starting at Renishaw, I would have found this sort of responsibility intimidating.
However, as I've built my confidence and seen the positive impact I can have, I've learned that I find it motivating and essential in maintaining drive and focus throughout my work."
The journey to Professional Registration
"Shortly after I started my job, I heard about the IET and the option to become professionally registered as a Chartered Engineer. It took me four years to complete my application, which really helped focus my Professional Development.
"I've always worked best when I have a goal to motivate me and work towards, allowing me to focus my efforts on a specific direction," she said. "
The self-reflection and awareness that was required to prepare my application really helped me to focus on my competencies and identify any gaps that I could work on through my Continuing Professional Development (CPD).
"The entire process to achieving CEng was an invaluable opportunity to self-reflect, create plans to address any improvement areas, and actively seek out new challenges to broaden my technical knowledge and experience.
It was this focus that proved my dedication to my professional growth to my employer
Which allowed me to progress into my Senior Engineer role so early on in my career."
It's never too early in your career to start thinking about Professional Registration
We've already debunked that myth! Becoming a professionally registered engineer or technician like Sadie means international recognition of your competence and commitment to professionalism – and could even lead to improved career opportunities and salary prospects.
Giving back to the profession
"The support that was provided for Professional Registration was the main reason I decided to join the IET," said Sadie. "However, the networking and volunteering opportunities have really helped me so far in my career too."
Being able to connect with fellow engineers, from other early career members to established industry professionals
Sadie has taken advantage of our global community by getting involved and building on her expertise.
"I'm a Young Professionals Ambassador, which has given me a network and volunteering opportunities to promote my passion for the profession," she said.
"I've also recently joined the Young Professionals Committee to assist the IET in achieving their goals and ensuring that the Young Professionals have a voice within the institution."
There are so many ways to give back to the engineering community
Which in turn supports your personal and professional growth. "I also volunteer as a Professional Registration Advisor (PRA), helping other future Professional Registration applicants achieve in the same way that I did; the PRA advice I received was key to completing my own application.
Being a member and volunteer has been hugely beneficial to my career
"It has given me experience with new situations and allowed me to develop my confidence in public speaking outside of my direct work environment, in addition to enhancing other soft and practical skills," she said.

"For example, being a judge for the #PresentIn10 competition has given me exposure to areas of new technologies and shown me new innovative presentation strategies.

I've been able to apply what I've learnt in my volunteering capacity to my work environment, making me more effective at my job, benefitting my employer and allowing for faster career progression."

<!—Lead forensics script -->