Start of main content
From apprentice to Chartered Engineer: at just 24
"I always wanted to be an engineer," says Junade. "Engineers have an unparalleled ability to work at scale to shape, and improve, the real world."
Taking a very different path to start his career, Junade began developing his professional competences and specialist knowledge from an early age.
"Immediately after school I did an apprenticeship which included building web apps for mental health professionals," he says. "I then worked as a software engineering consultant in a variety of sectors, including automotive companies and banks."
"I developed a skill for being able to rework old software projects other engineers didn't want to touch and my career progressed quickly."
Becoming an innovator
"As studying took a larger share of my time, I took a role working with embedded electronics for road traffic systems at a more traditional engineering firm," he says.
"About five years ago I was headhunted by an internet infrastructure and cybersecurity firm I had always wanted to work for."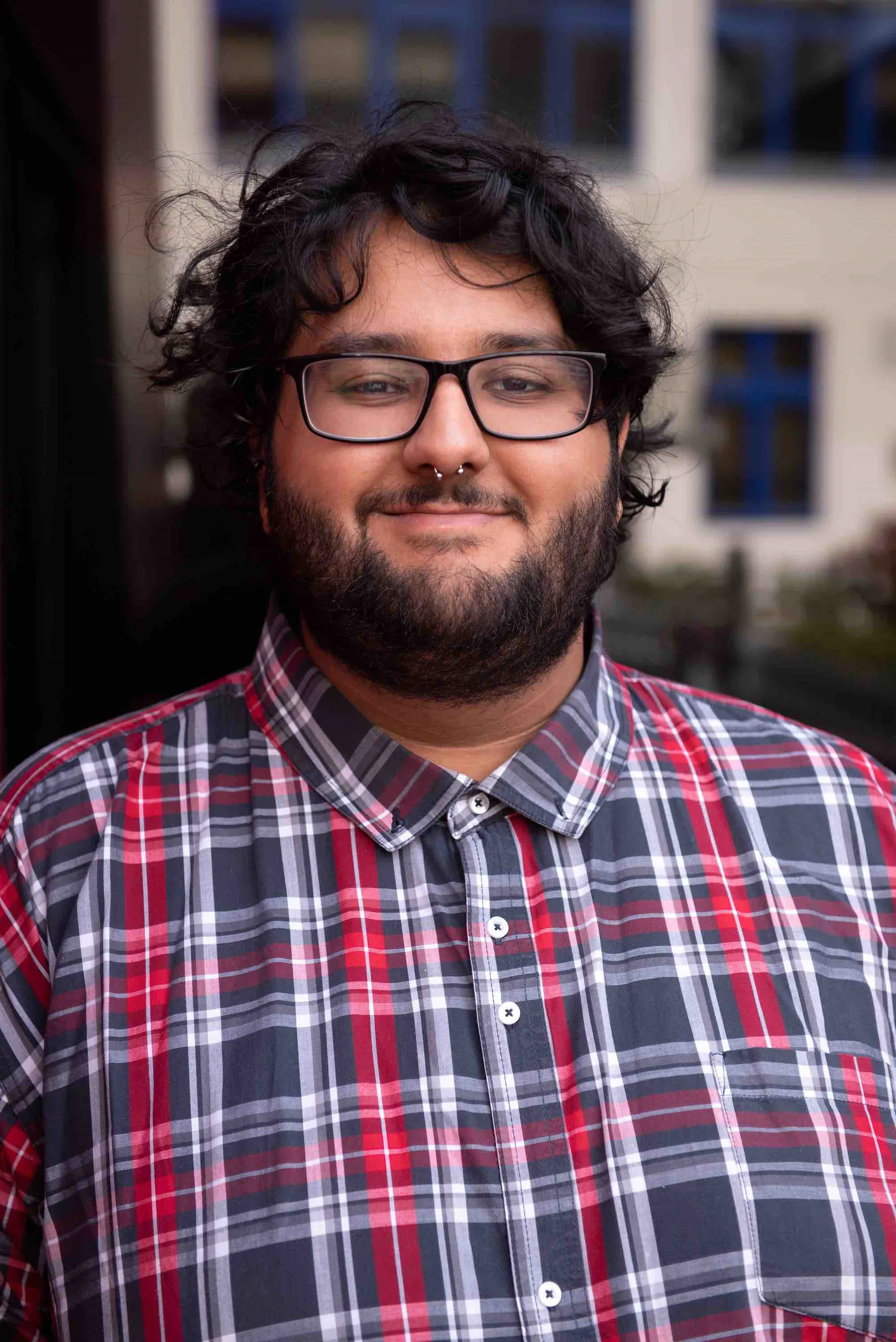 Now an Engineering Manager, Junade leads an Operations Research team in charge of developing technologies in Artificial Intelligence and formally verified software to drive improvements in cybersecurity and reliability and drive efficiency of technical operations teams.
"My most notable work so far was that I worked on an anonymised protocol for users to check if their password had been found in a data breach; this technology had widespread impact on cybersecurity practices and has been built into websites, browser extensions and password managers."
Studying a master's degree at 17
With Junade's apprenticeship came a lot of professional experience – and was followed by an exceptional chance.
"I was offered direct entry onto an MSc Computer Science course at university without having any A-Level qualifications or undergraduate degree," he says. "I was accepted on an exceptional basis."
A lack of A-Levels or an undergraduate degree has not hindered Junade, Already, Junade has authored a dozen academic publications and is now working towards his PhD: "It was tough working and studying simultaneously, but at the end of my master's I won my university's "Best Overall Masters" award and my work was published.
"This path is quite rare, especially at a young age, but it was very rewarding and allowed me to progress in my career quite rapidly. Professional entry onto MSc courses is an increasingly common route too, allowing those to be admitted on the basis of professional experience."
"For those undergoing this route, it requires flexibility in both your academic and professional lives and a lot of effort and time commitment. It was worth it, but don't underestimate the effort needed and the amount of time you may need to spend learning things you've missed!"
The journey to CEng
Following advice and encouragement from one of his mentors whilst working in road traffic embedded systems, Junade began his Professional Registration journey after finishing his master's.
"The improved recognition, career prospects and influence seemed to be positive factors. As I had taken a more non-traditional career path, it also helped solidify that I had indeed met a common standard within the industry.
"I worked hard both on my Masters and my career simultaneously and this effort paid off by allowing me to achieve CEng very quickly."
During the application process, our Professional Registration Advisors were on-hand to help Junade and look over his application at each stage: "The IET was amazing in the application process. I did most of the process myself on a self-serve basis, but it helped to have various reviewers look over my application to ensure I was able to fulfil all the criteria."
Life after Professional Registration
Not only has becoming professionally registered helped Junade gain further confidence in his own abilities and demonstrate them to a professional standard, but it's also provided him with potential further career prospects: "Achieving CEng status ensures that I am able to keep doors open in my career and accelerate future prospects. Additionally, I have gained more influence within my organisation and have opportunities to network with other professionals.
"The CEng title carries international recognition, which is useful when dealing with clients around the world. During my PhD studies, it also increases my credibility as a research partner for industry."
With a master's degree, CEng status and pending PhD all achieved so early on in his career, what's next for Junade?
"I'm keen to finish off my PhD and finish off some other publications I have planned. I'm looking forward to pushing the boundaries of my current area of work, delivering ever more business value for my employer and mentoring junior colleagues.
"I'm also looking forward to helping mentor others going through the Professional Registration process. I am excited to continue to study and develop new techniques and technologies over the next few years and do more to share my experiences building them."
More than an early career member
Being an IET member has expanded Junade's industry knowledge and technical capabilities as well as his global network of engineering contacts: "Being a multidisciplinary institution, The IET is unique in its breadth," he says. "As a member, you're able to interact and work with a wide range of professionals and even help shape the industry as a whole."
With our early career support as well as opportunities for personal and professional development, Junade can build on his specialisms in computer security, distributed systems and software design: "The IET provides plenty of materials, such as training courses and CPD resources, to help develop my skills professionally.
"Academic self-study and research are important for me, so using resources like academic journals, conferences and events are a huge support. Secondments and other volunteering opportunities help expand the breadth of knowledge for me too.
"Being a member shows my commitment to the industry as a whole and professionalism - especially useful in areas where professionalism is less prevalent than others."
Becoming a Chartered Engineer (CEng)
<!—Lead forensics script -->