Fellows benefit from the designatory letters 'FIET' after their name, which can be added to:
business cards
email signatures
social media profiles
CV.
On achieving this internationally recognised professional accreditation/benchmark – you'll receive a certificate to hang on your wall, and we'll also spread the word! To celebrate the achievement of newly elected Fellows we publish listings on a monthly basis on our website and three times a year in our Member News magazine.
There are also local networks you can join to connect with other Fellows in your geographical area. This is a fantastic opportunity to keep up to date with the new initiatives and the engineering communities as a whole.
Dawn Ohlson, FIET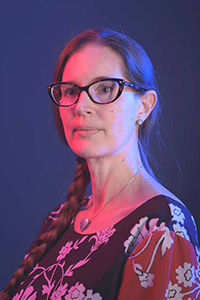 Dawn Ohlson is the Technical Director for Northrop Grumman National Security Services with responsibility for the technical strategy and the leadership and development of capability of a multi-site engineering team.
She joined Racal Avionics (to become Thales) as an engineer on graduation from Oxford, spending her early career working as both Hardware and Software Engineer, eventually becoming an accomplished Systems Engineer in the field of navigation systems. Dawn worked for almost 30 years in Thales, becoming the UK Systems Engineering Director and latterly the Engineering Director for Thales Avionics UK, the company she joined as a graduate.

Dawn's passion for developing younger engineers led her to present the IET Faraday lecture to promote engineering and technology to 14 to 16-year-olds, touring the UK, Ireland and Asia. She went on to transform graduate development and STEM Corporate Social Responsibility activities in Thales and received the WISE excellence award for her work in promoting the role of Women in Science and Engineering. Dawn was also the 2015 winner of the First Women Award for Engineering.
She is a Chartered Engineer and a Professional Registration Interviewer, former chair of PDOC, a Professional Registration Scheme assessor and Fellow assessor.
Discover what Fellowship can do for you