Start of main content
Push through changes in policy or strategy that will improve the engineering and technology profession. You could do this at government level, joining a panel to provide expert advice to policymakers. Or you could get involved at sector level, addressing challenges and opportunities for your particular industry.
There are also opportunities to drive the IET forward within our governance structure.
As a Fellow, you will have access to conferences and working parties through the IET where you will be able to influence the way that Engineering worldwide is developing. Many of our Fellows join the various committees and volunteering communities in order to bring their expertise to the table.
Case studies
Ian Naylor, CEng FIET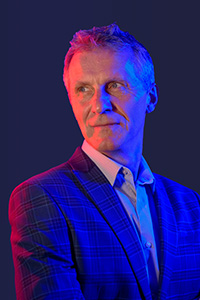 During the past 20 years, IET Fellow Ian Naylor has used his steely determination and persuasive powers to improve electrical engineering safety and standards around the world.
Ian has produced multiple standards and specifications for high-voltage switchgear. He was Secretary of the ENA Switchgear Assessment Panel and served on the IET Power Committee for six years. He was awarded the BSi [British Standards Institution] Distinguished Service Certificate in 2013.
As a Fellow, he will continue to coach engineers to take on new challenges outside their comfort zone: "If a project is in a completely new area, I'm always willing to study and gain the expertise to take it on. I encourage other engineers to do the same."
Ian will also continue to emphasise the vital importance of professional integrity: "I always go the extra mile to meet the client's needs, but I'll never bend any rules in doing so. If I feel the client is taking undue risks, I'll tell them. Shortcuts are simply not an option where safety is concerned."
Ian hopes his new IET Fellow status will add more weight to his relentless efforts to replace all oil-insulated medium voltage switchgear with a new, safer alternative.
Dr Biljana Stojkovsk, FIET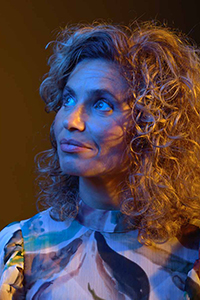 Biljana Stojkovska wants to be a visible, approachable role model. And achieving IET Fellowship, she says, is one way of becoming more visible.
Biljana is convinced that visible role models are important, as they can inspire young people to choose careers in engineering and current engineers to continue developing. "I always say 'we cannot be what we cannot see. Not everyone reaches the top or wants to, but at least role models put you in the mindset that things are possible."
Biljana is in a position to inspire others, leading staff of various backgrounds – from technical to communications – to deliver key projects on a national scale, bringing us closer to achieving net zero carbon operation, reducing cost for consumers and creating new opportunities for distributed energy businesses in the process.
Beyond the day job, Biljana brings her energy sector experience to professional institutions. She's founder and chair of CIGRE's Women's Network UK, which organises topical events, mentoring and technical papers.
At the IET, Biljana leads a working group on energy digitalisation and power grids sits on the energy sector committee and promotes events for the Birmingham and Midlands networks.
Discover what Fellowship can do for you
<!—Lead forensics script -->