To continue to be relevant to our stakeholders and ensure we are resilient enough to survive the next 150 years we must look beyond our immediate horizon to how we will make a difference over the next 10 years.
"Our 2030 strategy is about what we do over the next decade to maintain our relevance for industry, practitioners, academia and society.
Each part of our strategy is of equal importance, and combined, will ensure we serve our audiences better and benefit society more."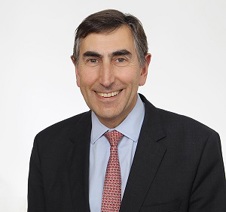 Nigel Fine, Chief Executive and Secretary
Watch our short overview video of who we are and how the work we do aims to inspire, inform, influence and change perceptions, supporting the global engineering community to make a difference and evolve and adapt for the future
Working to engineer a better world
 
Working to engineer a better world is why we exist and why, for the past 150 years, we've been using our influence, knowledge, and expertise to champion the role of engineering and technology in the future of our society and our planet.
Climate change and the global pandemic are currently, without doubt, the most difficult and important engineering challenges of our time.
There are also vast opportunities that technology opens up for us, whether that's connecting people across the world, developing systems that offer us all longer and healthier lives, or using less of our natural resources.
Engineering feats and the technological advances we have not even dreamt about yet will be fundamental in solving these problems and embracing the future.
As we look to the IET's next chapter, we need to continue to deliver solutions to evolving global challenges and remain relevant in an ever-changing world.
Inspire, Inform and Influence
We have to continue to inspire, inform and influence the many audiences that we serve while remaining a diverse home for engineering and technology.
We'll share knowledge that helps make better sense of the world in order to solve the challenges that matter.
We'll inspire the engineers and technicians of tomorrow to make sure that we have the greatest minds to help us solve the challenges the next 150 years may throw at us.
And we'll influence governments and industries across the globe to build engineering excellence into their education programmes and their professions. It's why we continue to be a trusted institution and why we are uniquely placed to be the voice of engineering and technology.
Who we do it for
Our audiences are the reason we are here, and we must put them at the heart of everything we do
We need to remain relevant to our members, researchers, policymakers, and communities to stand the test of time. Our audiences are the reason we are here, and we must put them at the heart of everything we do.
Critically, we must join together, across the IET, to show our audiences the breadth and depth of everything we can offer them, from primary school to retirement and at every stage of their lives.
We also need to be relevant to society and will lead the societal discussion in areas that we have expertise in and where we can solve global challenges. We must have solutions that are relatable to the public, society in general, governments and children.

Our values are the way in which we work to achieve our mission and our vision
Integrity
Operating professionally and ethically to gain trust, we must be open and honest with each other and respect everyone, valuing each other's contribution.
Excellence
Delivering the highest level of service and satisfaction, using agile methods, and seeking innovative solutions to add value. Our role is to continually improve and adopt best practices for the good of engineering and technology.
Teamwork
Continuing to work together and recognise the value of talented individuals working in our teams and in our volunteer communities. More than ever we must be collaborative within the IET and with our remit to partner with other like-minded organisations.
Our strategic themes will help us to frame our solutions, build strong propositions and bring together everything we do, across our directorates. It will ensure we develop a 'one IET' view of each strategic theme and our full portfolio.
We will work across our staff and volunteer teams to create value that supports our audiences to deliver engineering and technology solutions through:
Engineering Excellence
Skills, Learning, and Networks
Research Solutions
Innovation and Policy
Education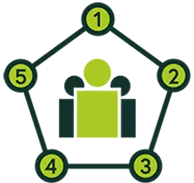 Our societal challenges
To continue to be relevant to our stakeholders and ensure we are resilient enough to survive the next 150 years we must look beyond our immediate horizon to how we will make a difference over the next 10 years
To do this we have chosen five Societal Challenges where the engineering profession and the IET can make an impact. Each is inspired by the United Nations 17 Sustainable Development Goals, as well as the European Union's Horizon 2020 challenges and the UK's Industrial Strategy Grand Challenges.
Sustainability and Climate Change
Digital Futures
Healthy Lives
People-centric Infrastructure
Productive Manufacturing
Our societal challenges will focus our efforts more sharply for added impact while providing direction and purpose for the IET.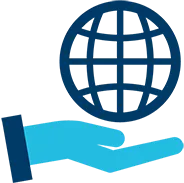 Our operational expertise
Main Boards and Operating Directorates
Our operational expertise can be found across Membership and Professional Development, Knowledge Services and Solutions, and Governance and External Engagement directorates, supported by our Main Governance Boards.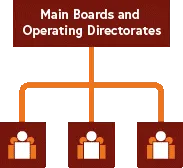 Resources
Digital
Our People
Our Volunteers
Engagement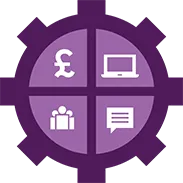 Accelerate the pace of development and adoption of technology that supports the move towards a zero-carbon future.
Increase public trust in digital and support practitioners through a period of change with the application of standards, regulation, and the sharing of best practice.
Draw a professionally registered membership of 100,00 through our reputation of excellence.
Recognise a membership of 200,000 with a global engineering/technician digital audience of 1 million.
Solve world problems as the engineering and technology community's best information, intelligence, and analytics provider (ranked in the top 10 for market share).
Significantly increase the numbers of quality engineers and technicians entering the workforce.
Ensure our influence is seen in society every day.
If you have any questions, suggestions or ideas, we're happy to listen, just email strategy@theiet.org