Board of Trustees biographies 2018-2019
IET President 
Mr Mike D Carr OBE FREng BSc(Eng) HonDTech CEng FIET
Until November 2008 Mike Carr was BT's Chief Science Officer responsible for the company's world-leading Research Labs and Commercial Exploitation Unit, including Patent Licensing and Corporate Venturing activities globally. Mike joined BT as a Technician Apprentice in 1972.
He studied Communication Engineering at Plymouth and joined the Visual Communication Research Division at BT Labs in 1980.
During his first 15 years with BT's Labs his career has focused on the research, development and practical design of real-time audio/visual and multimedia communications systems.

He has several patents to his name in the field of video compression and is the holder of two prestigious BT awards; the Martlesham Medal for R&D (1992) and the BT Gold medal (1994) for leading multimedia product developments.
In 1998 he was elected President of the Digital Audio-Visual Council (DAVIC) a non-profit association based in Switzerland and representing over 200 companies in more than 25 countries, focused on developing specifications for audiovisual systems.

From 1999 Mike was based in Silicon Valley, California, USA where he established BT's US Technology office and Corporate Venturing activity. He returned to the UK in 2001 to lead BT's Research & Venturing division.
He was awarded an Honorary Doctorate of Technology from the University of Plymouth in September 2009. Since leaving BT he has been a Council Member of the EPSRC, a Board member of Innovate UK and a previous Vice President of the IET.
He currently serves as a Non-Executive Director of Ordnance Survey and for Ploughshare Innovations Ltd. He is also Chairman of Astigan Ltd (a start-up based in Wells) and a member of the Royal Academy of Engineering's Enterprise Committee.
Past President
Mr N P Winser CBE FREng BSc CEng FIET  
Nick Winser's career within the energy sector spans over 30 years, culminating in his recent appointment as Chairman of Energy Systems Catapult.
Catapult is the UK's technology and innovation centre set by Innovate UK to support companies and the Government in developing products and services to address the new commercial opportunities created by the transformation of UK and global energy systems.
Prior to this, Nick served on the Board of the National Grid becoming the UK and European CEO in 2011. His extensive experience of the sector resulted in his election as President of the European Network of Transmission System Operators for Electricity (2013-2015) and his Chairmanship of CIGRE UK, the International Council on Large Electric Systems.
Currently Chair of the Power Academy, he previously chaired the Membership and Professional Development Board.
Although the main focus of Nick's career has been within the energy sector, he also has a professional interest in the construction sector. A non-executive Director of Kier Group since 2009, he chairs the Safety, Health and Environment sub-committee of the Board.
Nick holds a BSc in Electrical Engineering and is a Fellow of the Royal Academy of Engineering, the Institution of Gas Engineers and Managers and the Energy Institute.
Since 2011 he has also held the rank of Major in the Engineer and Logistics Staff Corps (RE) V, thereby providing advice to HM Forces and the Ministry of Defence. Nick was awarded a CBE in 2014
Deputy IET President
Dr Peter W Bonfield OBE FREng BSc MSc PhD CEng FIET
Peter Bonfield is Vice Chancellor of Westminster University. As Vice Chancellor, he has responsibility for directing all university activities and developments and statutory reporting duties on behalf of the University to the Office for Students.
His previous role was as Chief Executive Officer at BRE Group, where he positioned the company as an international leader in building research, including forging a number of high profile research and teaching partnerships with global universities, and ensuring that the organisation operates on a sustainable business model independent of government funding.
Dr Bonfield has worked across many government departments as a non-executive and expert on a wide range of briefs, including chairing four independent reviews for the Government, on Forests and Woodlands, Public Sector Food Procurement, Property Flood Resilience, and Energy Efficiency and Renewable Technologies.
He was appointed as a Non-Executive Director of UK Government in 2015 assigned to the Department of Food, Environment and Rural Affairs, and to the Talent Advisory Group which looks at the development, recruitment and retention of Civil Servants across England. 
Between 2006 and 2012 he was part-time seconded into the Olympic Delivery Authority where he co-created and delivered the Sustainability Strategy and lead on the procurement of construction products.
Deputy IET President
Professor Danielle A George MBE BSc MSc PhD FIET
Danielle George is a Professor of Radio Frequency Engineering and Vice Dean for Teaching and Learning in the Faculty of Science and Engineering at the University of Manchester.
She was appointed Member of the Order of the British Empire in the 2016 Queen's honours list for services to engineering through public engagement.
In 2016 she received the Royal Academy of Engineering Rooke Medal for services to engineering and in 2017 received the Harold Hartley Medal for outstanding contribution to the field of Measurement and Control.
Danielle's research is dedicated to solving one the 14 world engineering grand challenges of the 21st century; engineering the tools for scientific discovery. Her research is delivering class-leading ultra-low noise receivers for Space and Aerospace applications.
She is involved in the $1B astronomical instrument, the Square Kilometre Array (SKA), is the UK lead for amplifiers for the $1B Atacama Large Millimetre Array (ALMA) telescope and has worked with NASA and ESA on the development of instrumentation for researchers exploring the Big Bang.
Professor George is passionate about raising public awareness, in such ways as how positive impact engineering and science has on all aspects of our everyday lives, as well as highlighting to young people the immense depth and breadth of opportunities a career in science and engineering can offer. This has led to her numerous current high-profile Ambassadorial roles.
She presented the 2014 Royal Institution Christmas Lectures and has delivered a number of TED and TEDx talks. Her hometown of Newcastle recognised her as a 'Great North Contemporary Great' in the 2015 Great North Culture Exhibition.
Her recent television programmes include BBC Four 'Rise of the Robots', BBC Two 'Search for a New Earth' with Professor Stephen Hawking, BBC One North West 'Nation of Inventors'. All three series are part of the BBC Tomorrow's World season.
Vice Presidents
Mr A R Bevington BSc MSc CEng FIET FIOD 
With more than 25 years of hands-on engineering experience, Andy Bevington is now the Director of Operated Assets for Centrica in the UK.
His career has spanned continents, from Africa, Asia to Europe where he has managed or provided governance of projects valued at over £8bn. It has also spanned exploration, engineering, operations and production of oil and gas to a decade spent delivering alternatives to hydrocarbon energy, overseeing Centrica's Offshore Renewables projects.
Highly regarded for his open, honest and ethical approach, Andy has also recently been selected for the role of Business Manager for Centrica's involvement with Cuadrilla and Shale Gas in Bowland.

Personally and actively committed to improving the safety record not only of Centrica but of the oil and gas industry, Andy sits on the Leadership Team for Step Change in Safety, also co-chairing its Competency and Human Factors subcommittee.

Andy holds a BSc in Physics and Solid State Electronics from the University of Exeter and an MSc in Reliability Engineering and Safety Management from Heriot-Watt University.
Ms J K Bryant FREng CEng FIET 
Jayne Bryant is a Fellow of the Royal Academy of Engineering, a Chartered Engineer and a Fellow of the Institution of Engineering and Technology.
She has over 40 years' experience in engineering, working for various parts of BAE Systems and its former companies.  In 2016 she was also named as one of the top 50 most influential women engineers in the UK by the Daily Telegraph and Women's Engineering Society (WES).
Jayne began her career as a Software Engineer and quickly worked her way into software management, becoming responsible for a major software development with over 300 engineers before she reached 30.  From that point on, her scope increased beyond software and took a more general Engineering and Project Management direction. 
As Chief Engineer at GEC-Marconi Avionics Maritime Aircraft Systems Division Jayne was responsible for a wide variety of disciplines producing complex Sonar systems and, following this, led a team responsible for a major multi-billion pound Systems bid. 
In 2005 Jayne was working in the Head Offices of Selex Sensors and Airborne Systems as Head of Engineering Strategy and CMMI. In early 2006, Jayne returned to BAE Systems as Engineering Director for BAE Systems, Platform Solutions at Rochester.
In mid-2009, she moved to BAE Systems Performance Excellence and took over as chair of the EPWG (Engineering Process Working Group), where she was heavily involved in the development and release of the new BAE Systems Engineering and Product Safety Policies. 
Jayne now heads up a team of over 600 engineers as Engineering Director BAE Systems, Defence Information. She is married to Gary, and has grown-up triplets! 
Dr S C A Harrison BSc PhD CEng FIET
Simon Harrison is a director with responsibility for strategic development at global engineering, management and development consultant Mott MacDonald, and takes a strong interest in strategic change in markets, technologies and end-user expectations.
He also chairs the IET's Energy Policy Panel and leads its Future Power Systems Architecture Project activity, which is supporting the government in developing an underlying engineering strategy for the future decarbonised electricity system in GB.
An electrical engineer, Simon has played a key role in developing Mott MacDonald's renewable, thermal and nuclear power businesses, including opening a number of new geographic and sector markets. He also has an interest in energy policy, and has directed a number of key studies in the UK.
During his career Simon has played key roles in the development and financing of numerous privately financed infrastructure projects in sectors including power, water, transport, telecommunications and the built environment, in most corners of the world.
He has taken a leading role in many privately financed infrastructure projects around the world as well as privatisations and acquisitions. Prior to this he undertook planning of major electricity transmission and distribution systems.
He is a Fellow of the Institution of Engineering and Technology, and a Fellow of the Energy Institute and the Royal Society for Arts, Commerce and Manufactures.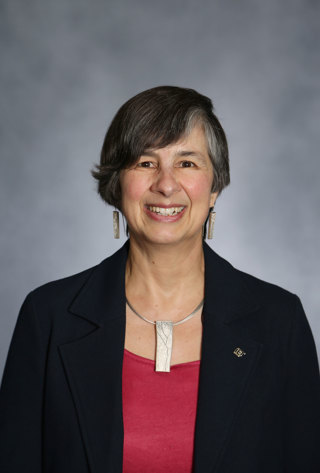 Mrs V M Hodge BSc MSc CEng FIET 
Virginia Hodge is a director at Heron Associates, a consultancy specialising in mentoring and providing software/systems engineering expertise to industry targeting the aviation and defence market.  Previously she was Principal Engineer at Snowflake Software where she provided formal systems engineering experience in support of their expertise in agile software development.
Her experience prior to Snowflake Software encompassed working as a Senior Project Safety Manager and Senior Technology Strategist at NATS; and working in the Defence industry as a Software Architect, Project Manager and in a management role mentoring 60 younger engineers having started out her professional career as a software engineer.
The IET has been her Professional Home for the whole of her career, starting with Solent Younger Members and then as Local Network Chairman. She has served on the National Younger Members Committee; Council and on the Membership and Professional Development Board.
Virginia has been a role model for other Women Engineers and has supported WISE (Women Into Science and Engineering) and WES (Women's Engineering Society) activities. Virginia is the inaugural chair of the Volunteer Engagement Board, created as part of the Governance for the Future changes.
Professor J A Noble OBE FRS FREng MA DPhil CEng FIET 
Alison Noble is a graduate of the University of Oxford where she studied Engineering Science followed by a doctoral research degree in Computer Vision. She subsequently worked as a research scientist at what is now called the GE Global Research Center in Niskayuna, NY, USA before returning to the UK to take up a lectureship at the University of Oxford in 1995.
Since then she has played a leadership role in Oxford to set up biomedical engineering programmes at the undergraduate, taught graduate and doctoral training educational levels.
Her university research group is internationally known for its work on biomedical image analysis, and in particular ultrasound image analysis and its application in the developed and developing world. In 2012 she co-founded an image analytics spinout company, Intelligent Ultrasound Ltd, which develops ultrasound auditing and analytics services and products.
Alison was the President of the MICCAI Society, the international society in her field, from 2013-16, and remains on its Executive as Past-President for 2016-17. She is currently or has been a member of a large number RCUK, Royal Academy of Engineering and Royal Society strategic and policy-making committees and grant awarding panels.
She is also a Trustee of the Oxford Trust, which promotes enterprise as well as communication of SET to schools and the public, in the Oxfordshire region. She received an OBE for services to science and engineering in 2013.
Air Marshal J A Young CB OBE FREng BSc MA MSc MDA CEng FIET FRAeS CCMI HonFAPM RAF
Air Marshal Julian Young is Chief of Materiel (Air) within the Defence Equipment & Support (DE&S) organization in the Ministry of Defence (MOD).
In this role he leads an organization of some 2,200 military and civilian staff with the responsibility of spending an annual budget of around £3.5 billion on equipping and supporting all of the MOD's fixed-wing aircraft.
He also is a Member of the Air Force Board and Chief Engineer (RAF), and has an MOD-wide role as the Defence Engineering Champion.
Previously, he was DE&S's Director Helicopters and responsible for equipping and supporting Defence's rotorcraft. Previously, he was DE&S's Technical Director and Chief Information Officer.
He was also the MOD's first Defence Authority for Technical & Quality Assurance. Before this spell in DE&S, he was triple-hatted at HQ Air Command as Executive Officer, Chief Engineer and Chief of Staff Support.
Julian's first degree was in Air Transport Engineering and he is a Fellow of the Royal Academy of Engineering.
He is also a Governor of Bath College and President of the Minerva Society of RAF Engineer Officers. He was awarded a CB in 2013 and an OBE in 2000.
Ordinary Members
Miss Y Akinola BEng MSc CEng MIET
Yewande is an Engineer within Laing O' Rourke's Engineering Excellence Group where her current role spans across design for manufacture and assembly for construction, project engineering and innovation management.
She is a chartered engineer, an innovator, and holds a Bachelors degree in Engineering Design and Appropriate Technology from the University of Warwick and a Masters in Innovation and Design for Sustainability from Cranfield University.
Over the last decade her engineering experience and responsibilities have included the design of sustainable water supply systems and the engineering design coordination of large projects in the built environment.
She has worked on projects in the U.K., Africa, Middle East and in East Asia. She has won several awards including the UK 35 Under 35 (Management Today's 35 Women Under 35 ) and UK Outstanding Woman in STEM (PRECIOUS Award 20) and the AFBE- UK Exceptional Talent Awards.
She was named the Institution's Young Woman Engineer of the Year in 2012 and has continued to fly the IET flag at events with varied audiences around the world, staying committed to engaging with wider audiences and has presented engineering television programmes for Yesterday TV, The Science Channel, Discovery Channel, National Geographic, Channel 4 and CBBC.
Dr C M Arthur BEng PhD MIET
Colin Arthur is an R&D programme manager at Keysight Technologies, with responsibility for managing hardware and software teams in Scotland and the United States (Atlanta and the Bay Area), developing next generation electronics measurement technology.
At the company's advanced research lab, Colin drives multiple R&D programmes from initial research concept through to product delivery, often collaborating across industry and academia. His current focus is on products related to 5G telecommunications, Industry 4.0 manufacturing, machine learning and data analytics.
Colin has been an active IET volunteer since 2002. He chaired the IET's Communities Resourcing Committee 2014-2017, during a period of unprecedented growth, and implemented strategic initiatives which increased the number of attendees at IET events and strengthened the recruitment, leadership and effectiveness of volunteers.
Colin was winner of the 2010 IET Paul Fletcher Award, and has previously served on the IET Young Professionals Board, the IET GB&I Regional Board, IET Council, and IET Knowledge Services and Solutions Board.
Colin is passionate about promoting STEM and meeting the skills gap faced by industry, by facilitating networking and sharing of knowledge.
Colin believes our Institution's greatest strength is its Members and volunteers, and their desire to share knowledge, network, and build community, which has motivated his own IET involvement.
Dr I S Belger BSc PhD CEng FIET
Ian Belger is the Chief Electrical Engineer at Sellafield Ltd, one of the biggest and most complex nuclear sites in the world. Ian has held this role for over 9 years and ensures that all of the Electrical, Control & Instrumentation design work at the site is carried out safely, legally and in line with the necessary standards and procedures.
Ian is the Head of Profession for the two hundred strong staff, apprentices and graduates that make up the CE&I design community and also performs a quite separate role as the Business Leader of a 500 strong Alumni of Leadership Practitioners.
Ian is an active IET volunteer and has a number of years of volunteering experience with the IET as a Professional Registration Advisor (PRA) and a Professional Review Interviewer (PRI).
Ian has previously supported the assessment of CEng, IEng and EngTech / ICTTech at all stages of the assessment process, being also Chair for the Volunteer Support Working Group and a member of the Volunteer Engagement Board, representing volunteer interests in groups that are at the forefront of one-team working and a culture shift within the IET.
Ian received the IET Medal for Volunteering in November 2016.
Mr J Dunn
BSc CEng MIET
Joe Dunn is a 2007 Computer Science graduate of Cardiff University and has been an active IET volunteer with the Solent Local Network since 2008, holding many positions including Young Professionals Team Leader and Local Network Chair.
Joe won the IET's Paul Fletcher Young Professional Award in 2015 and joined the IET Council and Volunteer Engagement Board in 2016.
In his career since joining BAE Systems in 2008 as a Software Engineer, Joe has delivered many engineering and managerial roles, with a recent focus on underwater autonomy and future technologies.
A mentor for young professionals, Joe is enthusiastic about the development of future engineers and has written and delivered several lectures and interactive workshops at his local (Hampshire) universities.
Outside of volunteering and work Joe is a keen photographer and a fitness enthusiast. With his first-hand Local Network experience of the IET and his career working in the UK and elsewhere in Europe, Joe brings a logical and delivery-focused mindset to the Board of Trustees.
Miss S E Hubbard BEng IEng MIET
An active IET volunteer since 1999, Sam Hubbard has served 15 years on main boards and recently represented the IET as a Trustee for the Engineering Council.
Sam stepped out of university to take up an apprenticeship, experiencing the practical side of engineering and finding her true career call. Returning to university life part-time later, she has now worked in the industry for 24 years with paper manufacture.
Her experience includes 21 years' as the Lead Control Engineer and the Lead C,E&I Engineer at Urenco. Recently, Sam has moved to a new System Engineering department and is enjoying the diversity of an engineering career, learning about Uranium Enrichment.
Passionate about promoting STEM, Sam has been doing this since she was an apprentice herself. In 2000, Sam won the Young Woman Engineer of the Year and later the WISE Excellence Award, this afforded her many more opportunities to speak to young people, particularly other females about the exciting prospects engineering holds.
Countless school visits, recruitment events, competitions, national press and television coverage helped to get the message out.
Having held numerous roles with the IET including the Qualifications Board, the Membership and Professional Development Board, Council, the Communities Resourcing Committee and various Local Network roles, she also was on the advisory group for the Professional Home for Life Programme and Apprentice Trailblazer pilot, ensuring that the voice of IEng and EngTech are well represented in all forums.
Sam's main aim is to utilise her governance experience from the Engineering Council and her wealth of IET knowledge from board involvement to contribute to the IET strategy.
Miss A Randall BEng MSc MBA MIET
Alyssa Randall trained as a biomedical engineer, completing a MSc in engineering in 2012. She worked as a Research and Development Engineer for minimally invasive surgical tools before returning to school in 2014 to complete her MBA.
After business school, Alyssa worked at a machine learning start-up leveraging computer vision to deliver security and safety system applications. Recently Alyssa began an exciting new role in business and data analytics at Capital One.
Alyssa has been an active member of the IET since joining as world finalist for the 2009 Present Around the World (PATW) competition. She helped grow the PATW competition in the Americas, including initiating competitions in Calgary and Edmonton Canada.
In 2013 Alyssa was presented the IET Paul Fletcher Medal for Volunteerism. She has served on the Toronto LN, Communities Committee-Americas, and Knowledge Services and Solutions Board, before joining the Board of Trustees.